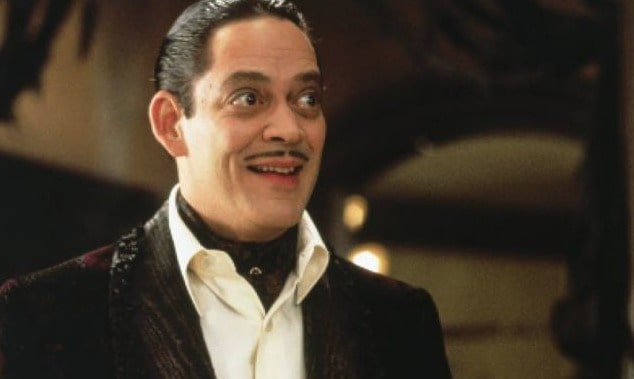 Raul Julia seemed like a man made for the movies. Sadly he passed away in the early 90's but during his stint in Hollywood he was absolute gold since he could put on a performance that was absolutely solid. Unless a person was to go back and watch the long list of movies he starred in however they might only remember him as Gomez Addams, though in this current generation even that might be a stretch. It's sad when figures of greatness such as this man pass on since his legacy is still loved by those that got the chance to watch him back in the day, but those growing up now might miss out on the chance to get to know how great he was. Of course that's why it's important for parents and elders to remind the current and upcoming generations about those individuals that paved the way for others.
No matter how good some actors seem today there's always been someone that did it first.
5. Romero-Archbishop Oscar Romero
Based on a true story this movie depicts the life and actions of Oscar Romero as he attempted to stand up to the violent military regime in El Salvador. This is what it tends to look like in countries where elections are so often manipulated by one side or another. In some regards it seems barbaric to simply bully people into voting one way or another. But then again, the US can't talk with the mess that's been created in the past few decades.
4. The Burning Season-Francisco "Chico" Mendes
Raul Julia seemed to like playing tragic characters that did their very best to preserve a way of life and to help those around them. Chico was a man that was attempting to save the Amazon rainforest by fighting back against farmers and ranchers that continued to take up acre after acre of land for their crops and their livestock. But as hard as he tried he was eventually killed by an irate rancher.
3. Frankenstein Unbound-Victor Frankenstein
It might not have been much of a movie but Raul's part in it was solid just as his performances always are. He would always bring so much passion and life to his characters that it was hard not to like him even if he was the bad guy. This is the kind of actor that people have been looking for in the past decade or so, someone that can light up a screen with their level of acting and the passion they show the craft.
2. Kiss of the Spider Woman-Valentin Arregui
This is kind of an odd film in which Valentin is attempting to resist torture and somehow befriends a transgender woman that is played by William Hurt. It's one of those movies that you can't help but think is a little weird but is also kind of meaningful in a way.
1. The Addams Family-Gomez Addams
No matter how well he played all of his other roles this one was the golden ticket that got him the kind of fame and the kind of attention that he deserved. Gomez Addams seemed like a smart man in some regards but he was very naive in others. Overall though he was a fun character to watch.
Raul has been missed for a while, as he was one of the more vibrant characters in film.