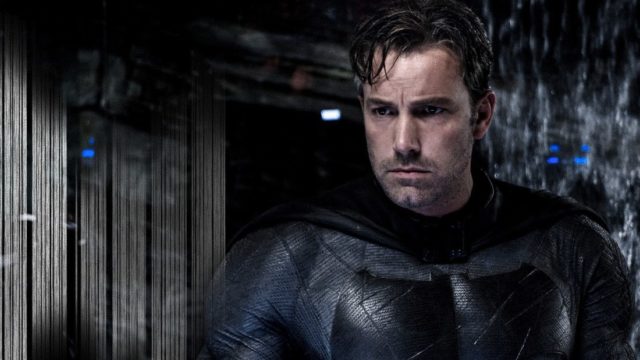 Surprising nobody who's been paying attention to Ben Affleck's increasing non-committal to the DCEU, the Batman actor is done playing DC's Dark Knight. According to the latest reports, The Batman director Matt Reeves, best known for directing Cloverfield and the two most recent Planet of the Apes movies, will recast the role of Bruce Wayne for his upcoming Batman solo movie.
Affleck was first cast for the role of the DCEU's Batman in 2013, just after winning big at the Oscars with the period thriller Argo. Despite being an incredibly talented actor perfectly suited for this iconic role, most people seemed incapable of seeing past his disastrous turn as Daredevil: a failure Affleck himself was largely blameless for.
By 2015, Batman v Superman had come and gone and was generally agreed to be one of the year's worst movies. Now Justice League has come and gone and is also considered one of this year's worst movies.
And yet I would still argue that Affleck is largely blameless for the DCEU's failings: which, by all accounts, are multitudinous and long-reaching. From the slipshod and fractured directing to the heavy-handed oversight of Warner Bros executives to the God-awful writing, the sole reason to see these movies has been for the casting. Cavill might make for a sadsack of a Superman, but he fits the part to a T. Affleck might be the best actor to take up the cowl in his storied on-screen history. Gal Gadot is a revelation as Wonder Woman. And at least conceptually, Jason Mamoa is the flesh-and-blood embodiment of the hook-handed Aquaman DC's always eager to bust out in order to prove that the character isn't as lame as everybody says he is.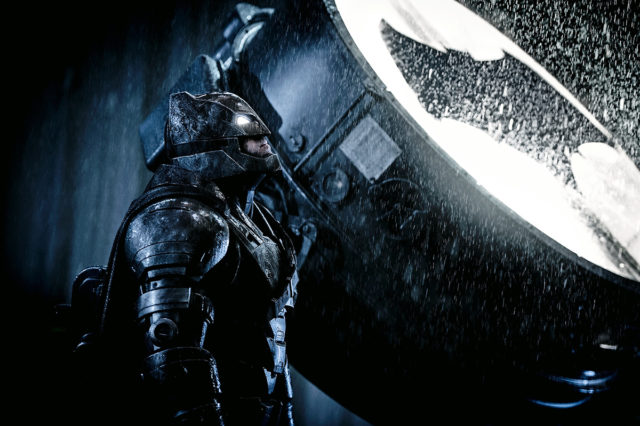 The important thing to remember when discussing Affleck, though, is that he wasn't just brought in to suit up and punch bad guys in the face. He's also an Academy Award winning writing, a celebrated director and a seasoned producer who instantly brought a lot of much-needed clout to the franchise behind the camera. The implication — and later explicit promise — of hiring Affleck to play Batman was that when the inevitable solo movie got made starring the character, he would write and direct it in addition to mugging it up in front of the camera. Even the vitriolic naysayers couldn't deny that that was a winning formula for a Batman movie.
But then the reviews came in for Dawn of Justice, and Affleck seemed a lot less invested in this whole DC mega-franchise. Early this year, Matt Reeves officially took over direction of The Batman, although Affleck assured everybody that he was still writing the script and playing the lead. In July, Reeves reportedly threw out Affleck's script and ordered a page-1 rewrite, although Ben insisted that he was still acting in the movie. Then, in an August interview, Ben's brother Casey Affleck reveled that he wasn't going to star in the movie after all, telling WEEI Sports Radio that: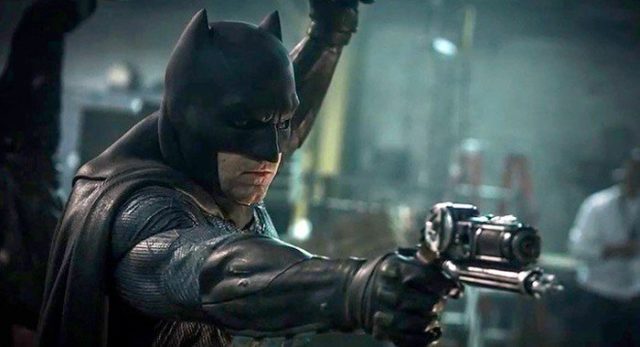 I thought he was an OK Batman. No, I thought he was great. He was great. He's a hero, so he had something to channel and work with there. But he's not going to do that movie, I don't think. Sorry to say. Is that breaking news? Because I was just kind of making that up, I don't know.
No official word ever broke on that subject, however, so it was nervously dismissed as a rumor (albeit to a source incredibly close to the Bat himself). When The Flash, a solo movie starring DC's red-clad speedster, was changed into Flashpoint, however, the writing was on the wall.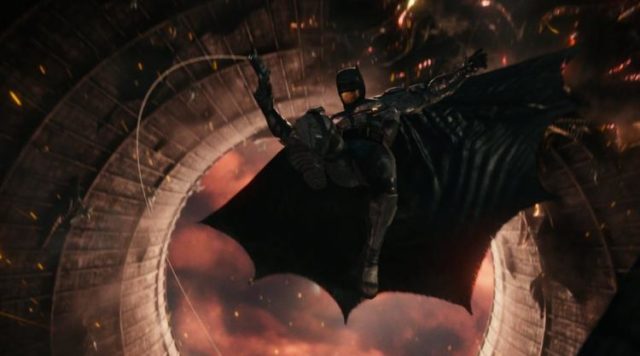 The Flashpoint comic upon which the movie is presumably based acted as a soft reboot for DC's publishing line back in 2011. In it, the Flash travelled back in time, rewrote history for all of the world's key heroes, then fixed everything by resetting everything to square one. The movie, presumably, would do the same thing for the much-beleaguered movie franchise: reboot the entire thing after only a few years and give Warner Bros executives a chance to recast their increasingly reluctant actors. Not just Affleck, but Cavill and Leto too.
Now, however, we have confirmation. Ben Affleck is out. But although the 45-year-old actor won't be showing up for Reeves' Batman movie, he is still expected to appear in Flashpoint: presumably to segue into whatever poor shlub Warner Bros manages to rope into the role next.