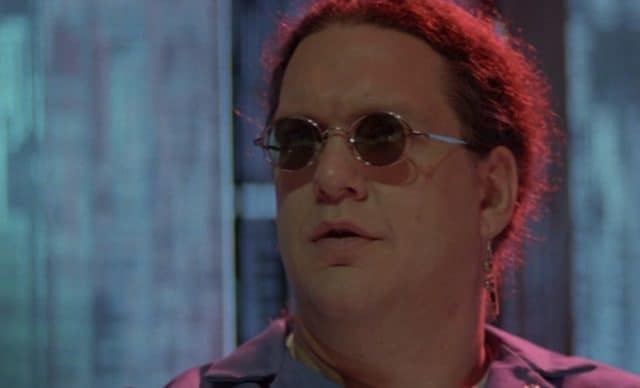 Penn Jillette has been one of the biggest personalities in pop culture for a long time now and he's always been fun to watch no matter where he shows up. Usually it's his boisterous nature and the fact that he's accompanied most times by his partner Teller, who never says anything but is still just as funny for his many expressions. Penn has undergone a few changes since his career took off but he's been the same guy more or less throughout his entire career and has been able to entertain whenever he steps onto the scene.
The guy's funny and so upbeat all the time, that's the draw of his character. Here are five great Penn Jillette cameos from movies and TV.
5. Home Improvement
You would think that adding a magic show onto something like Tool Time even for a gag might go off a little badly since anything Tim managed to get his hands on usually went awry in some horrible way. But thankfully Penn and Teller were masters of diversion and of getting people to trust them. Plus it's pretty easy to get Tim out of the way so long as he's willing to be cooperative for the trick to work.
Phil is a noted lover of magic and all things theatrical so when he gets sat next to Penn on a plane he can't help but think that he's lucked out and been given the moment of his dreams. Penn is for the most part a showman and a guy that you can be completely comfortable with it seems like, plus he suffers just about anyone gladly it would seem. Just two minutes with Phil and a lot of people that don't know him might be looking for another seat.
3. The West Wing
This hot button issue that gets pushed in this episode of the West Wing is one that many people would be up in arms about since you don't burn the US flag without expecting a lot of people to erupt. But the issue at hand is that as US citizens we're allowed freedom of speech, and this seems to fall under that. But it's also discovered that Penn and Teller aren't anti-American, but they are showmen exercising their rights.
2. The Simpsons
Normally Penn is pretty calm with a lot of people, but with Homer it's possible to lose that kind of calm very quickly. For the most part Home is kind of a dunderhead that thinks he's so great and won't hesitate to steal the spotlight. For another point he's a dunderhead that doesn't realize just when he's making people mad since he tends to live in his own realm of moronic bliss where he's never to blame and everything is A-OK.
1. Hackers
As a systems tech he's not exactly up on what to do if a hacker breaks into what's supposedly one of the most secure systems in the world. It would seem that all those fancy walls and designs within the room are there for aesthetic purposes instead of practical reasons.
Penn is Penn though, and he's awesome.