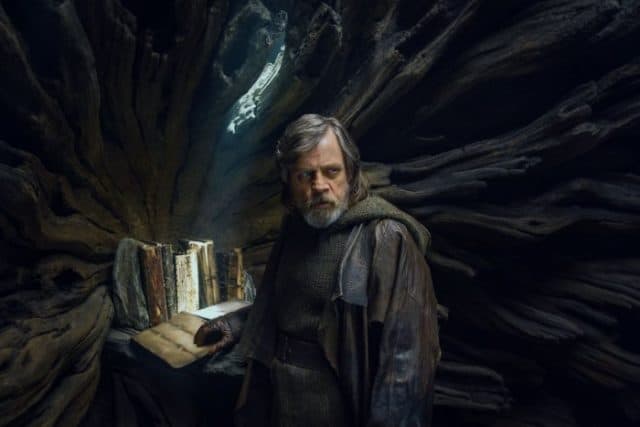 For some time, people have been speculating that the runtime for Star Wars: The Last Jedi would be 150 minutes. This is because a number of movie theater websites cited said figure for said movie. However, there was still plenty of room for doubt because it is not uncommon for such websites to use placeholders before said information has been revealed to them. With that said, it is now clear that the 150 minutes runtime was no placeholder but rather the simple truth, having been confirmed by Rian Johnson of all people on November 17.
What happened was that Rian Johnson was speaking at a press conference that was held in France for the purpose of promoting the upcoming movie. There, someone asked him to resolve the issue once and for, with the result that he confirmed that Star Wars: The Last Jedi will indeed run for a total of 150 minutes. Something that should prove useful for people who have tight schedules but nonetheless want to fit watching the upcoming movie into those tight schedules.
How Does Star Wars: The Last Jedi Compare with Other Star Wars Movies?
A runtime of 150 minutes would make Star Wars: The Last Jedi the single longest-running Star Wars movie, though not by a significant margin. For comparison, the prequels came in at 133 minutes, 142 minutes, and 140 minutes for Episodes I, II, and III. Furthermore, Episodes IV, V, and VI came in at 121 minutes, 124 minutes, and 132 minutes. Combined, these numbers suggest that the Star Wars movies are getting longer and longer over time.
With that said, it might interest some to know that this seems to be a reflection of the film industry as a whole. Simply put, the average blockbuster has gotten longer over the course of decades, though the exact reason behind this phenomenon is uncertain. Some people have suggested that studios are making longer movies because the successes of various adaptations have convinced them that brevity is a less serious concern for the success of movies in the present compared to the past. In contrast, other people have suggested that making longer movies with more and more spectacular visuals is a way for the film industry to distinguish its products from not just TV shows but also other forms of entertainment, which is critical when film profits are under serious threat from so much competition. Whatever the case, the phenomenon is both obvious and widespread, with the Star Wars movies being no exception to the rule.
As for Star Wars: The Last Jedi, its runtime seems like a natural consequence of some of its storytelling choices. Of course, its full content remains unknown to the public at this point in time, but what we know suggests that the main characters will be splitting up to pursue their own plotlines. If so, that would explain the increased runtime for the movie as a whole, though it remains to be seen whether the people behind Star Wars: The Last Jedi will have put that much more runtime to productive use. Something that will be revealed once the movie comes out on December 15.
Tell us what's wrong with this post? How could we improve it? :)
Let us improve this post!