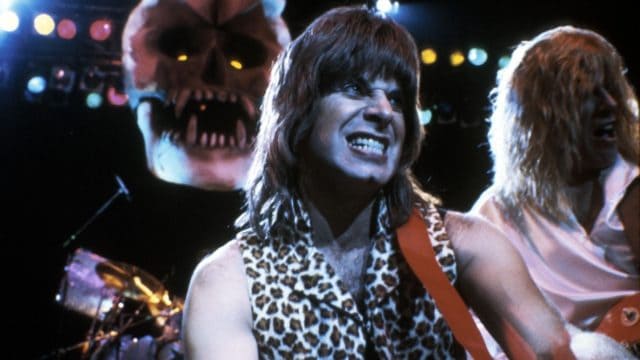 5) This Is Spinal Tap — While it's true that most comedies tend to fall flat for me, certain movies — the undisputable classics that have made movie-goers laugh for generations — always seem to hit home for me. Whether it's a parody like Young Frankenstein or something as over-the-top as The Blues Brothers, it takes a certain kind of movie to make me belly-laugh with the best of them. This Is Spinal Tap just so happens to be that kind of comedy.
To the uninitiated, it's hard to nail down what exactly makes the movie funny. The jokes are so dry — and played with such a perfectly straight face — it's easy to question whether they were meant to be funny in the first place. But after a while, when the cadence of the laughs takes stride and the absurdity of the music tour gets into full swing, you could hardly ask for a better way to spend an afternoon.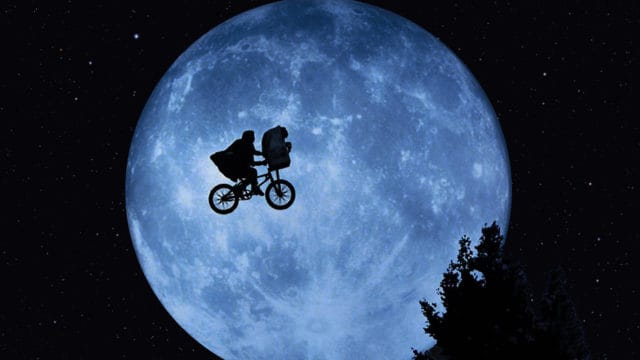 4) E.T. the Extra-Terrestrial — There's nothing out there quite like a Spielberg movie. No matter what the subject is, no matter when it was made, there's always a particular brand of wonder that the man brings to the table. Even a "lesser" Spielberg effort like E.T. — and I know I'll be blasted for calling everybody's favorite childhood classic a "lesser" version of anything — is inescapably the kind of film that only he could make.
Relative to Spielberg's other movies, E.T. hasn't aged all that well. From trying to edit out guns at rework troublesome lines of dialog to the ever-evolving landscape of creature design and special effects, E.T. seems to be increasingly dated as each year passes. Even so, I can't help but come back to the movie year after year, for a taste of what used to be.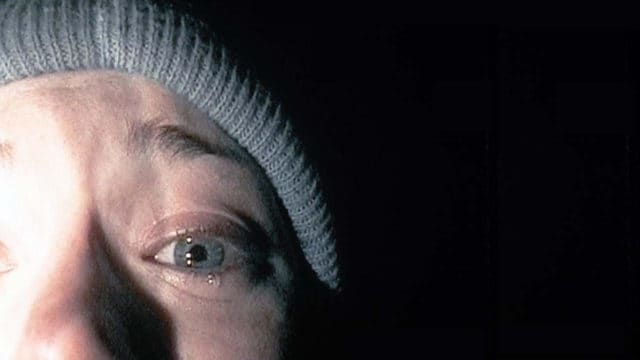 3) The Blair Witch Project — If you weren't around to see this movie when it came out in 1999, it's lasting appeal will doubtless come as a shock. Taken out of context, The Blair Witch Project just isn't that good of a movie. Very little happens over its spare 81-minute run-time, its cast obviously inexperienced and its virtually non-existent budget keeps it from explicitly showing anything memorably frightening.
Back in the early days of the internet, though — before it became obvious that literally anybody could post something on the internet regardless of factual accuracy — that the movie was actual first-person footage of a missing film crew that disappeared in the woods was taken at face value. That inherent assumption, along with its realistic-yet-menacing atmosphere and the absence of anything obviously manufactured by a Hollywood studio made it seem like you were watching an actual snuff film right in your local movie theater. Even today, almost two decades later, it holds up as one of the most unsettlingly "real" horror movies you could choose from.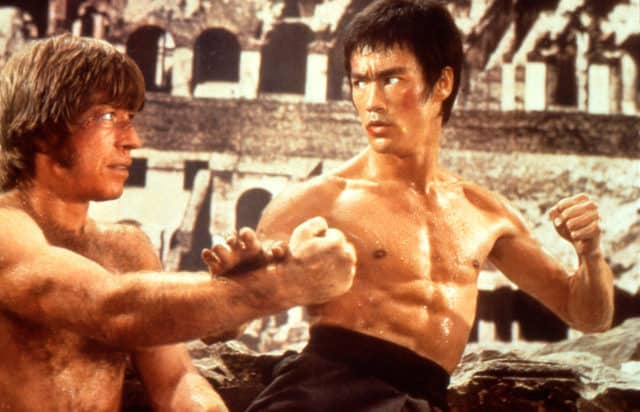 2) Way of the Dragon — Way of the Dragon is one of those movies that far more people have heard about than have actually seen it, which is a real shame when you get right down to it. Its excellent cast includes two actors — Bruce Lee and Chuck Norris — whose status as action-star icons have only risen since this movie's release. It's Lee's only complete surviving film as a director and has frequently been cited as both a landmark of its genre and of world cinema as a whole.
All anybody ever seems to care about, however, is that Bruce Lee kills Chuck Norris after a protracted fight scene. Not that they care enough about it to actually watch the movie, mind you, just enough that they look it up and let it slip in casual conversations. There's a great movie here, if you'd just take the time to watch it.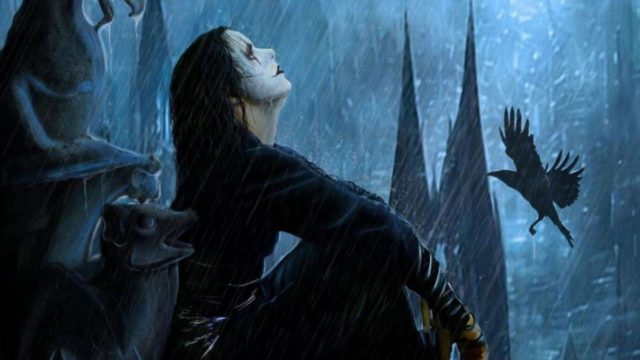 1) The Crow — With the state of the movie industry — and the superhero genre in particular — it's easy to forget just how spoiled we are. Back in the 90's, pickings were intolerably slim for high-concept vigilantism and more often than not they ended with something like Batman & Robin or Superman IV: The Quest for Peace.
Every now and then, however, we'd get something different from DC's heavy-hitters: something dark and edgy and altogether not for children (although since when did that ever stop us from doing anything?). The Crow was exactly that: not a perfect comic book movie, but something altogether outside of what we had come to expect from them. Even today, the story of a heavy metal murder victim resurrected as a superpowered spirit to rain vengeance upon those who killed him stands utterly apart from the crowd, even if movies like Sin City and even The Dark Knight have tried aping what they could from this overlooked classic.
Save