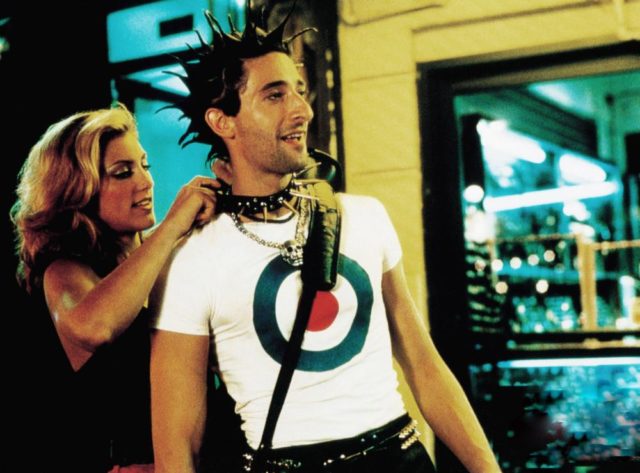 For some people, Jennifer Esposito might be best-known to them as both an author and an advocate for better health. However, it is important to note that she started out as an actress and has continued to appear in a wide range of movies and TV shows since that time. For proof, look no further than the fact that she played Special Agent Alex Quinn on Season 14 of NCIS, though fans might be disappointed to learn that she will not be returning to the role for Season 15, which is scheduled for September 26, 2017. Regardless, her fans can expect to see her in the upcoming You Get Me as well as other media projects.
Here are our picks for five of the top movie roles in Jennifer Esposito's career:
Crash
In Crash, Esposito played Ria, the partner of Detective Graham Waters. The movie is complicated in the sense that it contained multiple narratives as well as a nuanced approach to racism that were executed well in spite of the challenges. As a result, Esposito and the rest of the cast members received a Screen Actors Guild Award for their performance, which was rather impressive considering the other movies that were under consideration for the same award.
Don't Say a Word
Don't Say a Word was a psychological thriller centered around a child psychiatrist's efforts to get one of his patients to remember the location of a stolen gem so that he can save his daughters, who has been kidnapped by criminals seeking to reclaim what they stole but were unable to sell. Fortunately, the movie has a relatively happy ending for the psychiatrist, his family, and even his patient who is implied to have become part of his family due to the intervention of Esposito's character Detective Sandra Cassidy as well as some initiative on the psychiatrist's own part.
Summer of Sam
Like its name suggests, Summer of Sam was centered around the Son of Sam serial murders in 1977. However, it is interesting to note that its main cast members are people living in an Italian-American neighborhood living in the Bronx, with particular focus on two men named Vinny and Ritchie as well as the people around them. Interestingly, Esposito was originally meant to play Vinny's wife Dionna but a cast shuffle meant that she ended up playing Ritchie's girlfriend Ruby.
Taxi
Once again, Esposito took on a role related to law enforcement as Lt. Marta Robbins, who acted as Detective Andy Washburn's superior back at the precinct. Her role in the movie was short but nonetheless memorable, seeing as how she was the one who stripped Washburn of his driver's license after an epic failure before demoting him to foot patrol for the foreseeable future.
Welcome to Collinwood
Welcome to Collinwood saw a number of bumbling thieves attempt to break into a jeweler's safe. Suffice to say that their plan was a failure, though they did manage to steal $1,000 that could be used to pay off the jail fine for one of the members' wife. With that said, it is interesting to note that the movie ended with one of the thieves recommending another to date Esposito's character Carmela because having a partner in life was much more important than just money.