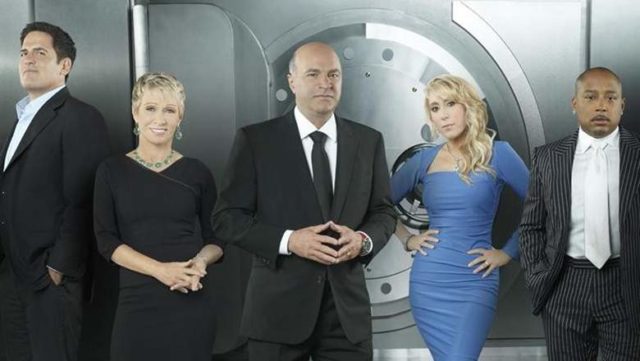 Shark Tank has become the most popular reality competition show for aspiring entrepreneurs. Contestants with a product idea make business presentations to investors who decide whether or not they want to invest. The investors or "Sharks," who are very successful in the business world include Marc Cuban, Lori Greiner, Robert Herjavec, Barbara Corcoran, Daymond John, and Kevin O'Leary. The sharks decide whether or not it's worth it for them to invest their money in new products and take on these entrepreneurs as partners. As you know, some of the chosen products on the show don't do very well, however, some of the products have made millions.
Below is a list of the most successful products in the history of the show according to sales.
5. BuggyBeds- $1.2 Million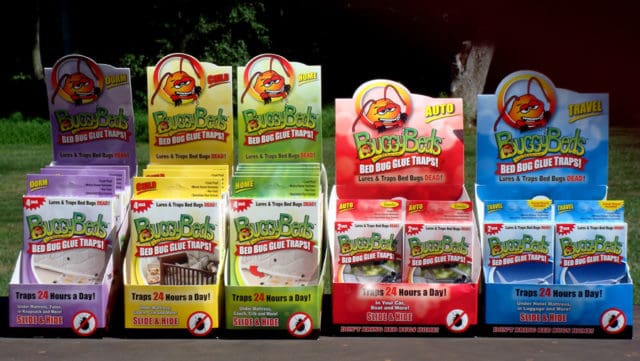 Bed bugs are a very inconvenient, uncomfortable, and expensive problem. This product was designed to detect bed bugs before they become a serious problem. The monitors are very simple to use. You simply slide the monitor in the corners between your mattress and your box spring, under your couch cushions, under your car seat, and anywhere else bed bugs can hide. The monitors are crush-proof, and if there are bed bugs, they will be attracted to the monitor. It just takes a quick inspection of the monitor to catch a problem before it becomes a very costly one. The BuggyBed monitors last for up to six months. At that time, you would just replace the monitor with a new one for another six months. This product is especially helpful when you are staying in a hotel. Before you unpack your things and lay down in the bed, you can put a detector under the mattress. If there are bed bugs in the room, you will find out before your things get infested and you take them home with you.
When the product was showcased on the show, all five of the shark investors bit and invested a total of $250,000 to own 25% of the company. After the Shark Tank pitch, this product gained popularity in 23 countries and it has made over $1.2 million.
4. Groovebook- $14.5 Million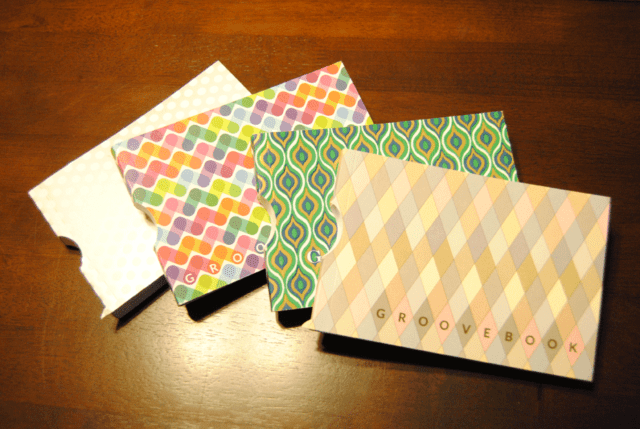 Groovebook is a subscription service that allows you to choose between 40 and 100 photos from your phone each month and Groovebook would send you a 4.5 x 6.5 book containing your photos. Each month, the cover and the spine of the book will be different. If you want to tear out the photos and share them, the pages are perforated which makes it easier. The service works through an app on your phone and is available through the Apple Store or through the Android Play store. After you have uploaded your photos for the month, you should receive your book about three days later. If you have a book dedicated to a friend's wedding or a family member's birthday, you can pay an additional charge and have a second book sent to another person. It is much cheaper than printing out the photos on your own and they are organized nicely. A Groovebook subscription costs $2.99 per month plus tax. Each additional book would cost $2.99 plus tax.
The sharks who chose to invest were Kevin O'Lelary and Mark Cuban. They invested $150,000 in exchange for 80% of the licensing profits.
After the sales pitch, 50,000 new people signed up for the service. In 2014, Shutterfly Inc. bought the service for $14.5 million.
3. Tipsy Elves- $8 Million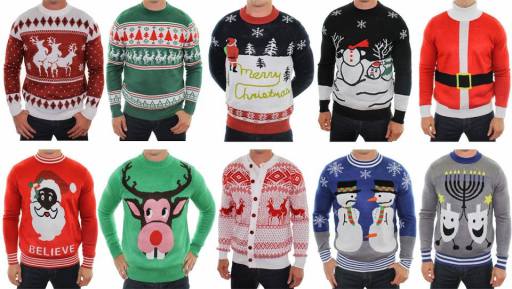 Tipsy Elves is an apparel company with a holiday theme. They sell holiday sweaters and other holiday themed items through their website and through other online vendors. What makes this company so special is that they donate part of each sale to charity. After the company took off, the company started selling patriotic products and products for other holidays, such as St. Patrick's Day. Not long after, they started selling swimsuits and ski clothing.
A year before Tipsy Elves appeared on Shark Tank, they were making around $600,000 per year. By the end of 2016, the company's revenue reached $8 million.
2. Squatty Potty- $19 Million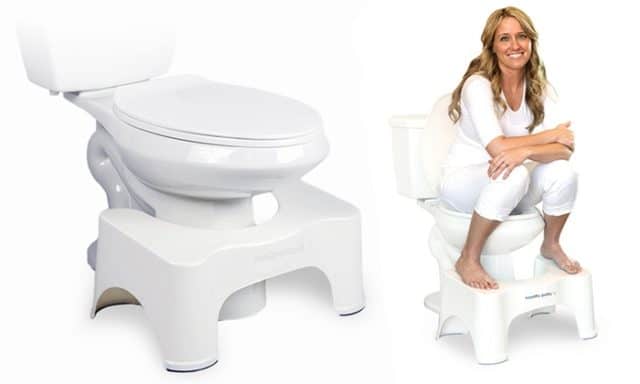 According to recent studies, going to the bathroom with your knees up makes it much easier. This is especially true with people who have colon issues. The creators of the Squatty Potty is the Edwards family from Saint George, Utah. The family has always been self-conscious and after struggling on the toilet, they tried may different ways to keep their knees up when they went to the bathroom. This is where the idea for the Squatty Potty was born. They started out with a few different types of stools. Soon after, they introduced toilet sprays, bidets, and t-shirts.
When the Squatty Potty was introduced on Shark Tank, Lori Greiner and Kevin O'Leary invested a total of $350,000 for 10% of the total equity.
Just 24 hours after the deal was made, the Squatty Potty made $1 million. Soon after, revenue rose to $19 million. This year, sales are expected to reach $30 million.
1. Scrub Daddy- $50 Million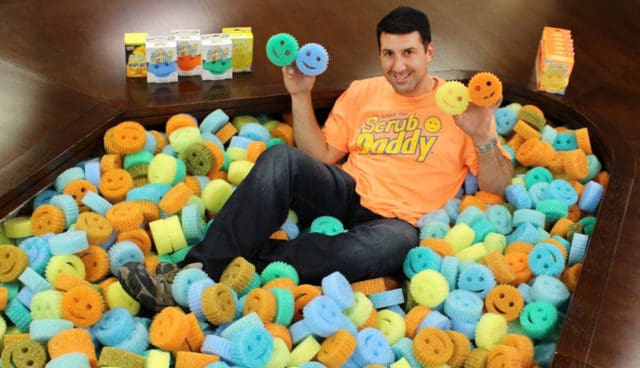 The Scrub Daddy is also known as America's Favorite Sponge. The product is a reusable sponge in the shape of a smiley face. What makes this product so special is that it gets firm in cold water and then soft in warm water. When it is rinsed 100 percent of the debris washes away, making it look like a new sponge. Testing has shown that it resists odors for up to two months. Finally, its special shape and design make it possible to clean both sides of utensils at once. After the Scrub Daddy became popular, the creators came out the Scour Daddy, which is five times stronger than your typical Brillo pad. The Screen Daddy is a reusable cleaner for television, cell phone, tablet, and computer screens. It is the safest way to keep these items clean. Finally, there is the Eraser Daddy. If you have ever used a Mr. Clean Magic Eraser, you will be amazed at how much better this product works.
The only investor who chose to invest in this product was Lori Greiner. She invested $200,000 for 20 percent of the equity. The other investors much be kicking themselves for not investing. Before Shark Tank, the product made $100,000. After the pitch and Lori's investment, the company has sold over 10 million units and made over $50 million.
Shark Tank has made a success out of many products. Only time will tell what amazing product will take off after being presented on the show.