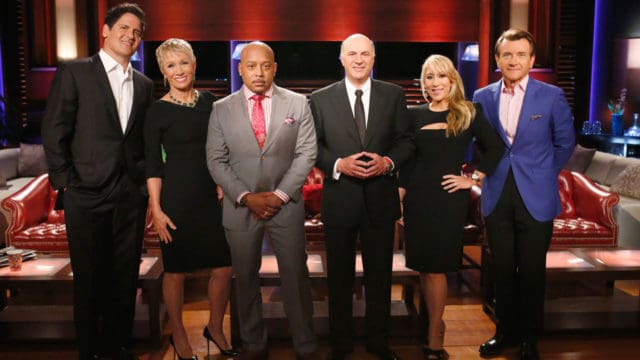 Shark Tank is just as popular as its ever been. I've argued time and time again that this is a show that if run correctly could last forever. The reason is because as long as the world has an interest in entrepreneurs and new products, there will always be a place for Shark Tank. And since I don't see that changing anytime soon, nor do I see any major changes coming at ABC's programming with the show, it'll remain a favorite among Friday night TV viewers.
While I think the show is self sustaining there is also the "Shark" factor. The six sharks that host the show are talented as well as entertaining in their own right. They themselves have become a larger reason why people choose to tune in every week.
Each Shark is more than qualified as an investor and savvy enough to bring these entrepreneurs success, but are they all meant for TV? I decided to rank all of the Sharks based on their "TV ability." Essentially this is a ranking of Sharks in order of which ones would most likely have a successful standalone show.
6. Robert Herjavec
He's the "nice guy" of the group. At least that's how I see him. While Herjavec was on Dancing with the Stars, that doesn't mean he'd make it out there with his own show. Actually he could be a decent game show host.
5. Barbara Corcoran
She's definitely one of the more "fun" sharks on the show and I love how animated she is, but she's proven numerous times with her absence from the show that losing her as a host wouldn't kill the show by any means.
4. Daymond John
I personally think that John could easily have his own show. My only issue with him is that he's not really "entertaining" enough. John's more of the quiet type. Yeah, he gets into it with other sharks but I just don't think he's really a TV guy.
3. Kevin O'Leary
Some might argue that O'Leary could be number one. Here's my argument against that. He's too unlikable. O'Leary only works well when he's got someone to attack. I think too much of O'Learly would be overkill.
2. Lori Greiner
She's already done it on television which is why I have no doubt she could do it again.
1. Mark Cuban
Come on. Mark Cuban? He's awesome. The guy could have a late night talk show and I think he'd be great. I would totally watch a show of Cuban arguing with people all day.