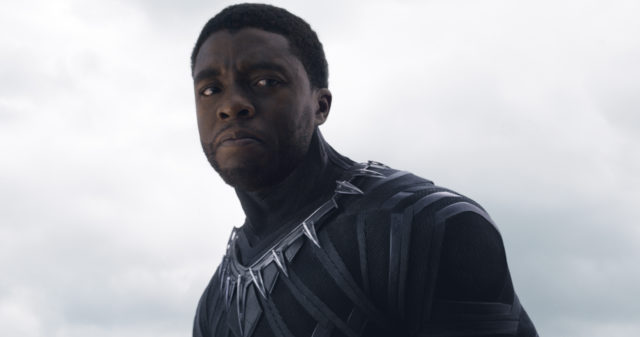 The past few decades have been an awesome time for the African-American community in the film industry. New actors have been coming up, new talent has been continually discovered, and new ideas and attitudes are springing up all the time in order to insure that Hollywood does not ignore the advancement of each and every person that shows a glimmer of talent. The act of white-washing and/or cultural appropriation should not be necessary any long with the wealth of talent being discovered around the globe, and as we move forward in film the roles of African-Americans are becoming far more prominent with each new endeavor.
Here are some of the hottest African-American actors on the scene today.
5. Tessa Thompson
Thompson has actually been active since 2005 in TV and made her acting debut on the big screen in 2006 in the film, When A Stranger Calls. Her most anticipated role is coming up at the moment as she will appear in Thor:Ragnarok as the character of Valkyrie. She's also slated to be appear in the upcoming Avengers: Infinity War, but it remains to be seen how much of an impact her character will have.
4. Gugu Mbatha-Raw
An England native, Gugu got her start back in 2004 and has been a part of the Dr. Who franchise as a recurring character several times. She's had a very impressive career on stage and has even starred in the film Larry Crowne opposite Tom Hanks, as well as Beyond The Lights, a romantic drama that showcases the depth of her acting talent. As an up and coming actress she is expected to do great things as her career continues to flourish.
3. Julian Walker
Julian Walker is one of those once in a lifetime actors that had no formal training and no expectations when he walked into an open call audition. Thankfully he was blessed with such natural talent that he was picked up without hesitation and has been showing what he can do ever since. It's not entirely common to find a diamond in the rough like this, but when it happens it's best to capitalize on such moments.
2. Anthony Mackie
Anthony Mackie has been in the game for a while with such films as 8 Mile and The Hurt Locker, but his star has always been on a mid-level card and hasn't gotten the serious push it needed until now. With his role in Captain America: The Winter Soldier, he's been on a role ever since. He's a great actor that can diversify between his roles, but up until now he's always been in the background without enough presence. That's changing very quickly as he keeps getting sent to the front, and it's awesome to see.
1. Chiwetel Ejiofor
His role in 12 Years A Slave was Hollywood gold and set him for a long run in the spotlight as he begins to really come into a career that could launch him forward as one of the most successful actors in history.
African-American actors have been on the rise now for many years, but as of now they are showing that they are no longer being relegated to the sidekick or background characters. It's a move that's taking Hollywood by storm and creating a much richer cinematic experience.
Save