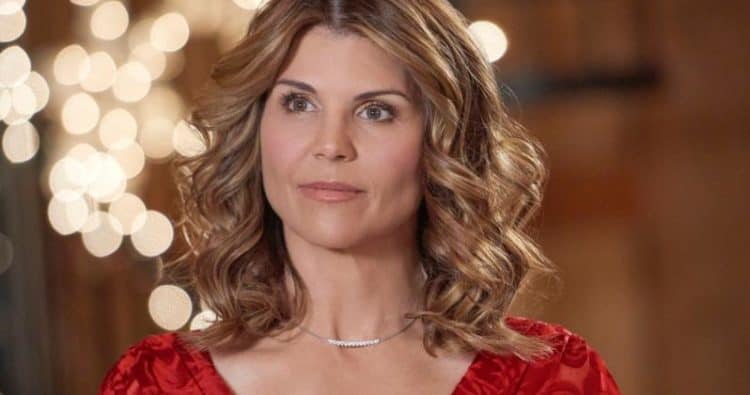 The mere fact that Lori Loughlin is out of prison already is enough to get a few people hot under the collar since the whole idea that she and her husband did their best to cheat the system and were caught but are only going to be serving so much time before being allowed to get back to their lives is kind of an insult to a lot of people. Some would state that she didn't need to go to prison, that her reputation is shot and that expecting her to just get back to doing what she's been doing isn't going to happen. One has to wonder, are those people that defend her paying attention? The mere fact that she, Felicity Huffman (who spent even less time in lockup), and many others that tried to scam the college system are getting off so lightly, possibly because of their celebrity status, is enough to bother quite a few people. Not only that, but her daughter Olivia Jade is now virtue-signaling over the ordeal, claiming that she didn't realize it was wrong when it was done, but now she realizes that she has the privilege and that it was in fact the wrong thing to do. This kind of makes a person wonder if the selective memory that some folks want the fans to buy into is contagious or if people are making the conscious choice to believe them and go with the fantasy that 'they didn't know what they were doing was wrong'. The truth of it is that those caught cheating in this manner who do not have celebrity status usually end up going away for a while. But apparently money and status make quite a difference, especially if one was once considered to be a wholesome individual.
It's interesting how the absence of a few things, such as accountability, the outcry of those that actually believe in education, heck, even Jim Carrey creating a painting of this scandal just to put his two cents in, just goes by the wayside without comment. Surely it's not because Loughlin's image of Aunt Becky from Full House is that strong? It doesn't even feel likely that her Hallmark image would be enough to save her from this backlash, but perhaps with the right amount of money and a good PR campaign, and enough virtue-signaling and false apologies in the months to come, or perhaps weeks if she's just as lucky with her reputation as she was with her sentencing, Loughlin might be back to doing what she enjoyed for so long. And in the meantime, the educational integrity of college will have taken another hit that it can survive and move on from, but without sincere apology or even a worthwhile promise to never do such a thing again. If she's thinking of going back to TV, and there's nothing to say that she's not, one might want to think that some people are going to have an issue with it, and that's to be expected. But it also feels as though many people are going to welcome her back, even if they're watching her every move since to be sure, she's lost a lot of trust with a good number of people, but seeing her return to TV is kind of expected since it doesn't feel as though anything else is feasible. Thinking that she'll just go away isn't realistic at all since enough people are still willing to forgive everything no matter that she and her family, her daughters included, were ready to scam and cheat to get them into school. One of the worst parts is that Olivia Jade admittedly didn't even want to go for the education, she wanted to go and party.
Sure, college is for partying, and it's supposed to be fun, but this effort to let her little girl into a school on the grounds that she was going to do little more than waste the time of those around her is infuriating since there are plenty of people that go to school to actually learn. Those that go just to have fun and not use the experience are kind of a waste of space. Oh yes, I said it, because having been there it's a firm belief. As far as the money Loughlin put up, that's her concern, wasting it is hers to do as she likes. But undermining the education system is enough to irritate quite a few people. Thinking that she and her family were sorry after getting caught and that they've suffered very little in the long run, no matter what anyone says, is even more infuriating since it means that with money, influence, and celebrity status, a person can get away with just about anything. The hope is that most TV networks will drop her like a bad habit, but like a bad habit, she's bound to come back.