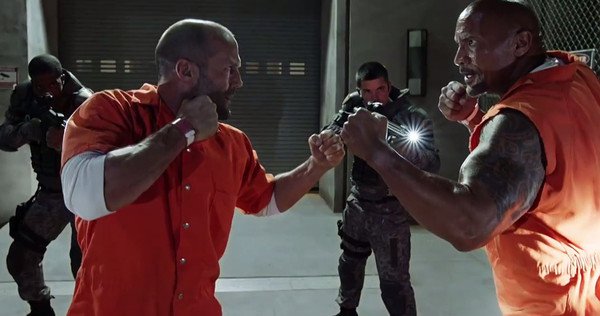 Cars: many of us love them, and love watching them do what they do best in our action films. Whether it's stunts like drifting and taking a jump, or outright car chases along a huge stretch of highway or through labyrinthine city streets, we love watching cars just go. We all have our favorite films that focus on cars, whether it's racing films like The Fast and the Furious or classic thrillers that contain epic car chases like Bullitt.
But which movies would be a crime to miss? More importantly, which ones are available on Netflix, one of our favorite streaming services? We're here to help you figure out which movies you can see on Netflix that are either about cars, or just feature cars and their awesomeness. Continue reading to discover the top five car movies that you can find on Netflix.
Drive
It's probably best to open this list with one of the indie darlings of the early 2010s, Nicolas Winding Refn's Drive starring Ryan Gosling and Carey Mulligan. Gosling, in a classic Eastwood/McQueen kind of way, plays an unnamed stunt driver of few words for Hollywood movies while moonlighting as a getaway driver for the highest bidder. You get several amazing shots of him doing what he does best: wrecking cars and getting out in one piece.
The film has some moments of harsh violence with a mob deal gone bad, redemption, and revenge — but there are several moments in the film that feature Gosling grimly chewing a toothpick behind the wheel of his 1973 Chevelle and other vehicles. Some of the best include the iconic police evasion scene that opens the film, a hypnotic car chase from the pawn shop, or even when Gosling rams into one of the villain's vehicles.
Furious 7
It's extremely tough to decide which film from the Fast and the Furious franchise is the best car movie of the lot (especially now that there are eight of them). But the seventh installment has risen to the occasion in the opinion of many not just for being the most successful, but probably the most fun to watch. There are hand to hand fights to be sure, as well as plenty of other pulse pounding action sequences between the stars of the film, but this franchise has always been about one thing at its core: cars.
There are so many iconic car moments in this movie, from the moment where two of the cars go sailing off a cliff, to the 12,000-foot air drop sequence from the Lockheed C-130 Hercules, to really any of the chases that pepper the film. This is truly the ultimate car movie blockbuster that anyone with an interest in driving can enjoy. Many did enjoy it too: as mentioned before, it was the most successful film in the series, raking in over 1.5 billion dollars worldwide.
The Matrix Reloaded
The Matrix Reloaded is not nearly as beloved as its predecessor and to be fair, how could it be? The original Matrix was ahead of its time, doing things visually that had never been done before. The Matrix Reloaded simply built upon that foundation. However, the sequel has one of the greatest car chases in the history of cinema vehicles. Not many other films can claim to feature a car chase that moves from car to car to semi-truck to motorcycle in one scene.
While many features of this scene were created with computer generated effects, many of the car stunts were real and incredible. People rarely bring this part of the film up, but the extended highway chase that spawned from a giant set that mimicked the Los Angeles Freeway is considered to be one of the standout highlights of this sequel. In many respects, this scene managed to outdo those in the original Matrix film in terms of scale and excitement. Yes, lobby scene included.
Journey to Le Mans
This 2014 documentary is a must-watch for anyone who's interested in the 24 Hours of Le Mans event, but it also carries a strong appeal to anyone interested in car racing. The documentary follows an entrepreneur named Simon Dolan and his motorsport team called Jota Sport as they strive toward their goal of winning. We won't spoil anything, but the way the documentary treats the victories and troubles faced by Dolan and his team make for a very compelling watch.
It also helps that it's narrated by Patrick Stewart, one of the best voices we have working in the film business today!
Gonchi
This 2015 documentary focuses on the famous racecar driver from Uruguay named Gonzalo "Gonchi" Rodriguez Bognoli, who had a dream of becoming the best Formula 1 racer in all the world. It's another great fit for anyone interested in the sport side of cars and driving. It focuses on all aspects of his life — not just that of his racing career — including his tragic death during the race in 1999 at the Laguna Seca Raceway, stopping his Formula 1 dream short.
Not every moment in the documentary is a happy one, but it can be truly inspiring to learn about one of the most dedicated and passionate drivers that Formula 1 could have ever seen. In 2013, he was named by Autosport Magazine as one of the top 50 drivers who never made it into the Formula 1: no small feat. This documentary pays homage to his memory and is worth a watch for anyone who cares at all about the sport.
So that wraps it up for our top five best car movies on Netflix. While not all of them might be available on the streaming service, they can all be found via the DVD mail-in service. Many will come back to streaming in due time. Car fans should check these out as soon as they possibly can!
Save
Save
Tell us what's wrong with this post? How could we improve it? :)
Let us improve this post!