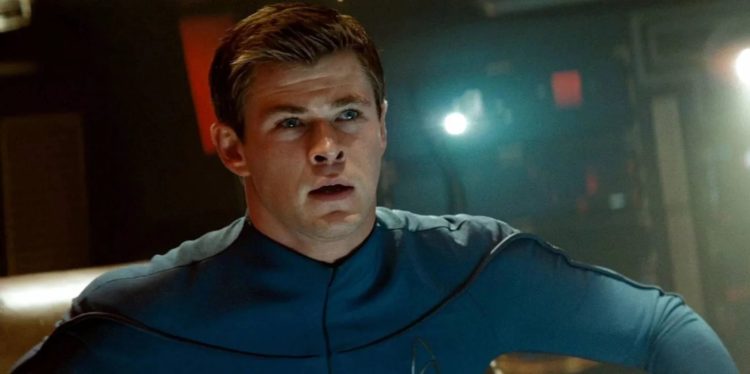 It sounds as though Star Trek is back on course in a bid to return to the big screen with Chris Pine and everyone else for another movie, only this time the person at the helm will be none other than Matt Shakman, who's coming off a hot streak with his Emmy-nominated WandaVision credentials to breathe new life into the franchise. It's hard to deny the belief that someone who could deliver on a popular MCU limited series could do any wrong at this moment, but it's a hope that there's going to be some caution heading into this project, if only because WandaVision and Star Trek are two very different stories. Granted, both are fictional tales and offer a lot of leeway with what can be done, within their respective boundaries of course, but there's one thing that WandaVision was lacking that Star Trek has had for years, a solid and very opinionated fanbase. To better explain this, WandaVision's fanbase came via the MCU, meaning there were likely plenty of fans that enjoyed other areas of the franchise and were curious to see what the two Avengers could do in their own series. But Star Trek has been around for much, much longer and the fans of this franchise have been focused on the movies for quite a while.
What that means is that Shakman is in for a serious test of his directing abilities since pleasing Trekkies is sometimes far more difficult than any other fanbase, who will often let things slide and not seriously roast anyone and everyone in their sight if something goes wrong. It's true that there should be quite a bit of faith placed in Shakman since getting people to care about WandaVision in such a way is impressive since the show became quite popular during its run. But the fact is that WandaVision was a limited series, while Star Trek is more or less an institution unto itself. That alone means that Shakman has been drafted for something that could make it clear that he's someone to take with the utmost seriousness, or will be shown to be limited if things don't go well.
The fact that another Star Trek movie has been sitting around waiting for someone to pick it up for so long and has suffered a few false starts is a challenge that some directors might not even want to glance at, but the fact that it is being talked about again and filming is supposed to commence in spring of 2022 is an indication that there's a little more faith in the road ahead. After several attempts to get things going, one can't help but think that people weren't really giving up on another Star Trek movie, but were starting to wonder who was going to have the raw ambition needed to get things moving again. Quentin Tarantino wanted to create an R-rated Star Trek, and as it's been seen there were some that would have been all for it, and others that didn't feel it would be keeping with the overall feel of the franchise. After all, Star Trek has never really been needlessly gory and it's been able to keep the story going for decades now.
One bit of good news with this project is, as mentioned above, the cast that featured Chris Pine as Captain Kirk will be returning, save for Anton Yelchin, who sadly passed away in 2016. It's a big hope that a story is laid down for Chekov, as recasting him might not be the best idea simply due to the fact that he was such an iconic character. It might be awkward, to be honest, but at the same time, replacing characters in this manner doesn't feel as though it would serve the movie all that well, and arguing that this has been done anyway would be pointless since the fact is that the timeline did change when the first reboot came out, so it's entirely possible to write in Chekov's demise for the purpose of continuity, and perhaps even have it be a minor focus in the next movie so as to give the crew something else to think about. It might even be a nice tribute to Yelchin, who played the part so well.
It's bound to be a little tough for fans to wait for the next Star Trek movie now that there's word that it will actually be moving forward, but the good news will no doubt keep some folks patient while others will be devouring every small bit of news they can get on the project as things continue to happen. Whether we'll hear more about this before next spring or not is hard to say, but it's likely comforting for many Trekkies to know that Star Trek will be heading back to the big screen, eventually.
Tell us what's wrong with this post? How could we improve it? :)
Let us improve this post!