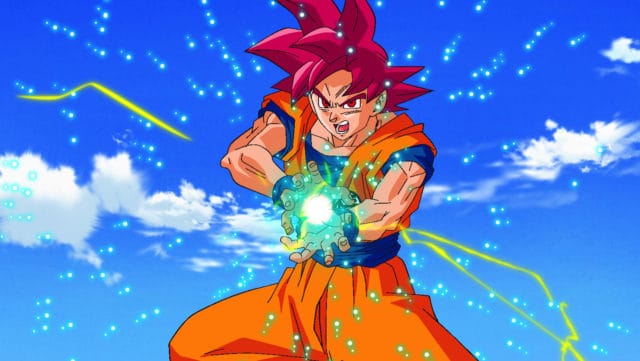 Majin Boo is gone. Life is good enough for Son Goku to farm radishes in peace. But of course, nothing stays in peace long enough for everyone to enjoy. Our favorite Dragon Ball characters returned in 2015 with a new threat at hand, Beerus the God of Destruction. We've had 4 seasons of this animated series so far, and it's been nostalgic to say the least. With that said, there's still nonstop action and laughs with Goku and the crew always trying to save the world, again. Chi-Chi may not be happy about it, but we definitely are. So far, here are the top 5 Dragon Ball Super episodes of all-time.
https://www.youtube.com/watch?v=ahiBsDCZFyU
Dragon Ball Super Episode 47
Dragon Ball Super began to really form traction at this point, but that's besides everything. The best part about this episode was the return of a familiar face and a Dragon Ball favorite: Trunks. He's known as Future Trunks here of course, and single-handedly veered the Super series into a darker tone. The impact of Trunks' arrival was truly important for the rest of the show.
Dragon Ball Super Episode 27
The arc itself that culminated to this episode wasn't all that great. From episode 24 to 26, we sat through a mediocre story because we wanted to see how it was going to end in episode 27. Frieza blew up Earth in an astonishing way, and Goku and the team had to travel back in time just to kill Frieza. An incredible Kamehameha was the only way, and to say that it was epic is a complete understatement.
Dragon Ball Super Episode 105
Master Roshi finally stepped up in his place to prove just why he belonged there with the team. We all had our doubts, and it wasn't because we didn't like Master Roshi. But in this episode, we soon realize that this might actually be where Goku picked up his fighting insights. Master Roshi showed his battle-hardened experience to his new students, Krillen and Goku. He came out a changed man and a better character altogether after this episode.
Dragon Ball Super Episode 15
This episode is all about Mr. Satan. Everyone turns to Mr. Satan in times of question and need, after all, and he always manages to skew it all up. He even claims to have gone super saiyan himself. It was nothing more than absolute hilarity. This is something that Dragon Ball Super has been known to do, but not in such comical levels. Imagine Mr. Satan sending Goku flying with a punch, tractor in tow right over a building. That's exactly what happened in this episode, and it was funnier than you might think.
Dragon Ball Super Episode 39
Here it is, one of our favorite Super episodes of all time. This was when Goku showed us the kaio-ken technique against a worth opponent. Super Saiyan kaio-ken Goku was just amazing to see, and it was something that nobody expected at all, not even super fans like us. Goku revealing this technique had so much implication in the Super universe, and this episode started it all.