Billy Zane's acting career spanned almost 40 years, and he is best known for appearing as a supporting character. He got his start playing a brief role in Back to the Future in 1985 after graduating from high school. The '80s era also saw him appear in a sci-fi horror classic, Critters, albeit a bit part. But it wasn't until the year 1989 that Zane finally hit a breakthrough with his acclaimed role as Hughie Warriner in Dead Calm. That movie opened the doors for more acting opportunities, which landed Zane in several notable and high-profile movies throughout the 1990s. This includes Memphis Belle, Tombstone, The Phantom, and Titanic.
Zane also appeared in indie films, notably Sundance's Grand Jury Prize-winning The Believer in 2001. Although his career trajectory these days is less notable, he's been working steadily not only in movies but also in TV series. In fact, he has a few upcoming projects lined up for release such as The Oath, Takeover, and Stai Sereno (Stay Calm). Here are the top 10 Billy Zane movies
1. Dead Calm (1989)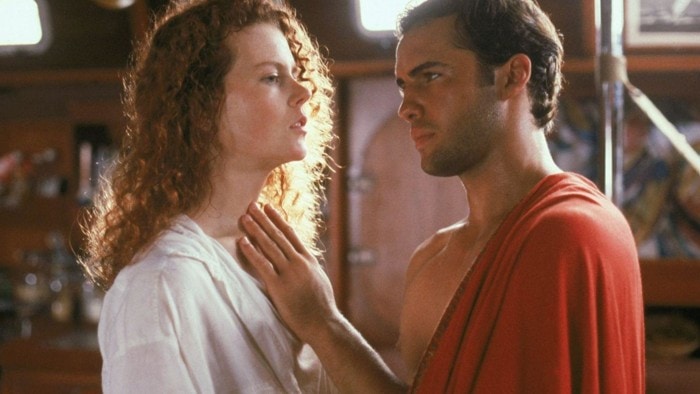 This little 1989 gem of an Australian psychological thriller revolves around a married couple (Nicole Kidman and Sam Neill) who encounters a handsome stranger (Billy Zane). The twist? He turns out to be a serial killer. Then-unknown Phillip Noyce brings out the best in his three actors, and Zane is one of them. He delivers a perfectly menacing performance as one of the best movie psychopaths of the '80s. It was a breakthrough role that established the versatility in his acting, going from a scared and lonely survivor to a charming and dangerous madman.
2. Titanic (1997)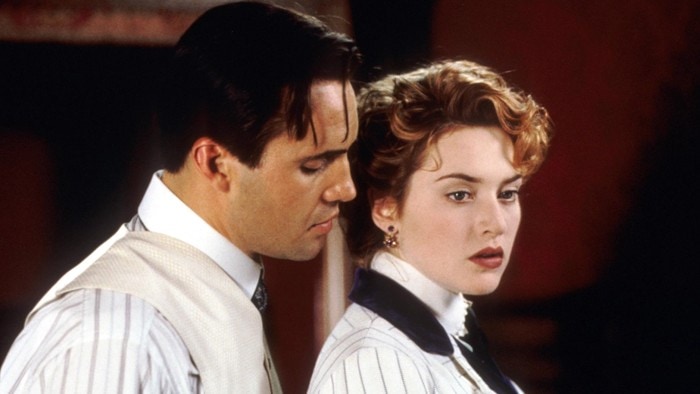 Most people would remember Leonardo DiCaprio and Kate Winslet's ill-fated epic romance in Titanic. But Billy Zane, who plays Rose's (Winslet) wealthy fiancé Cal Hockley is a classic villain. He happens to be caught in the heated love triangle between him, Rose, and DiCaprio's Jack. His supporting turn helps to establish a much-needed dramatic conflict and tension. Altogether, it makes the movie's central love story all the more engaging. Without Zane's Cal, Titanic wouldn't be as impactful in the first place.
3. Demon Knight (1995)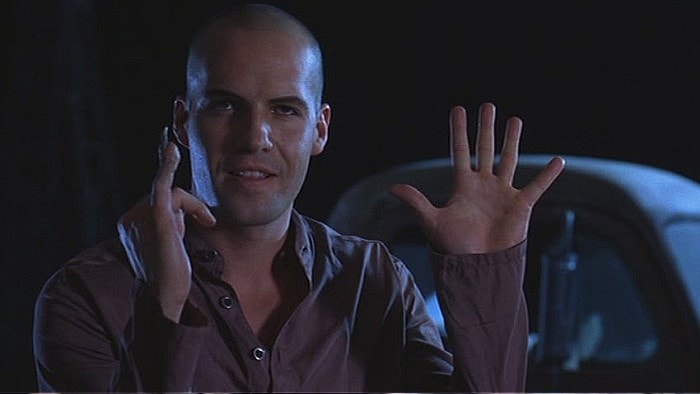 Billy Zane made the best use of his sneaky charisma as The Collector in the macabre horror-comedy Demon Knight. He plays a top-tier demon looking to get his hands on a key artifact and capable of unleashing hell by commanding a horde of ghoulies. Zane has a field day hamming up his main antagonist role, and he sure knows how to make an entrance. He reveals his character's true self after punching through the face of one of the victims. He gets the best lines, too, with one of them where he let loose and showed off his frustrations, "Humans! You're not worth the flesh you're printed on!"
4. Back to The Future (1985)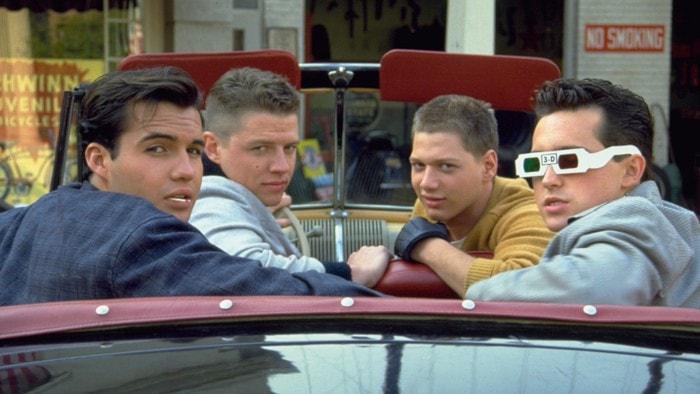 Billy Zane made his film debut as Match in Back to the Future. He plays one of Biff's (Thomas F. Wilson) goons, who enjoy bullying Marty's (Michael J. Fox) future dad, George McFly (Crispin Glover). His role may have been predominantly a non-speaking one, except for his most audible line shouting "Shit!" after Biff's car crashes into the manure truck during a chase scene. But even so, Zane manages to make an impression here. His match-chewing habit, coupled with movie-star good looks, cocky demeanor, and a pitch-perfect, cool hairstyle for a character from the '50s era. Interestingly enough, Zane originally auditioned for Biff but got cast as Match instead. He would reprise his role four years later in Back to the Future Part II.
5. The Phantom (1996)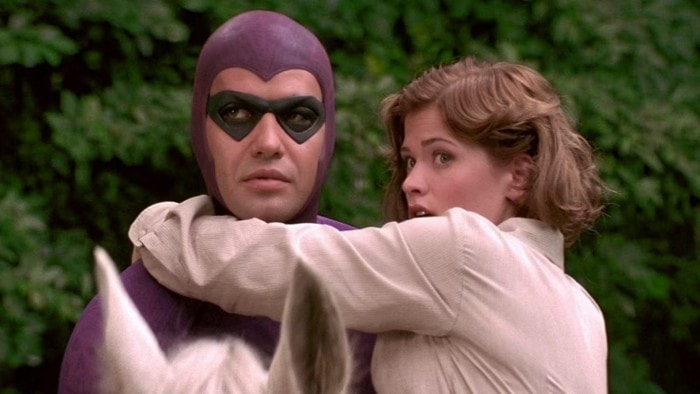 Billy Zane is perfectly cast in the titular superhero film based on Lee Falk's 1930s comic strip. His undeniable charisma, dashing looks, and well-built physique make him the right man for the job. It's hard to imagine anyone other than Zane in the role. Yet, this 1996 high-profile blockbuster ended up as a huge box-office failure. It's a pity, considering Zane's commitment to successfully bringing the character to life. In a perfect world, the success of The Phantom would have catapulted him into A-list stardom.
6. The Believer (2001)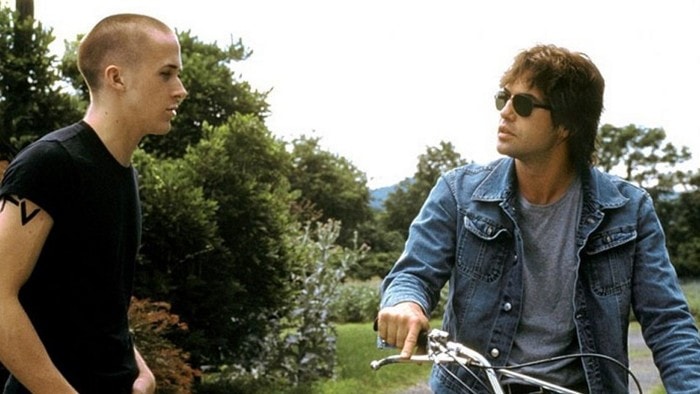 The Believer marks an acting breakthrough for Ryan Gosling. He delivers an engaging performance as an angry young Jewish man who becomes anti-Semitic. Beyond its thought-provoking study of neo-Nazism ideology and hate crimes, the movie also features a significant small role from Zane as Curtis Zampf. Beneath his suave-looking appearance sporting a shaggy hairstyle and wireframe glasses, Zampf is a scheming manipulator and advocator who runs a fascist movement. Zane effortlessly inhabits his role with his character's intellectual, soft-spoken skills and wily charm to mesmerizing effect.
7. Memphis Belle (1990)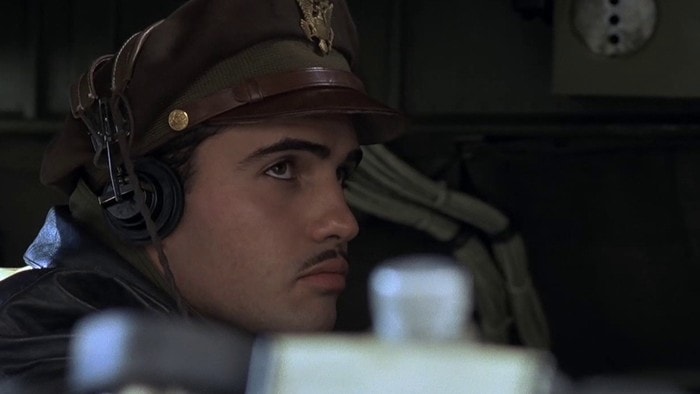 Memphis Belle features a stellar ensemble cast as the B-17 crew on their final mission to bomb the enemy factory during World War II. One of the soldiers included Billy Zane as a bombardier, Lt. Val Kozlowski. He exudes charm and confidence from the moment he is introduced, complete with an Errol Flynn-like mustache. His role may have been small but pivotal enough in a scene where he quickly took his chance to drop the bombs from the plane after the target became visible from the smoke screen. He is also given a minor subplot for showcasing his dramatic prowess, which revolved around him not being a qualified doctor to treat a wounded soldier.
8. Zoolander (2001)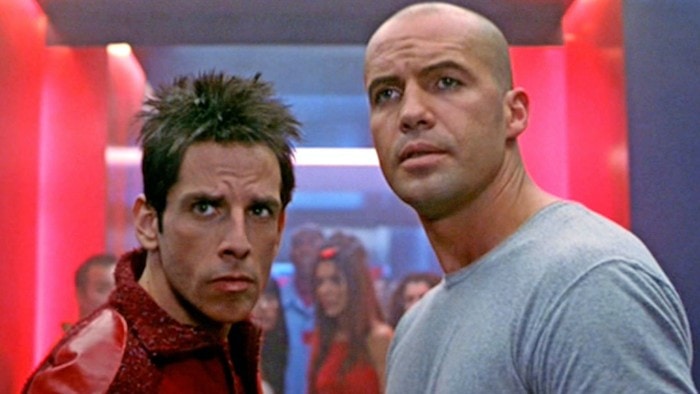 This 2001 zany comedy starring Ben Stiller as the titular fashion model being brainwashed to kill a prime minister boasts lots of celebrity cameos. One of them includes Billy Zane, who tells Stiller's character about how he heard some mad stories about his rival, Hansel (Owen Wilson). His brief lines include "He's limber. He's too limber" and "It's a walk-off!", which establishes how effortlessly cool and ironic Zane can be by saying them with a straight face. He even impresses with his mere appearance alone – shaved head and beefed-up physique while looking good even in an otherwise plain-looking gray tee.
9. Sniper (1993)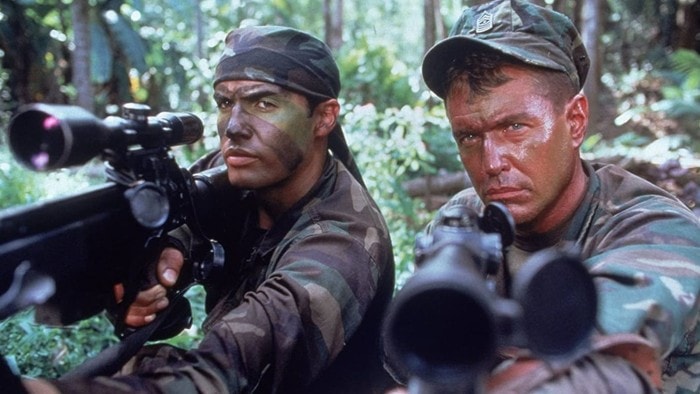 Sniper pairs Tom Berenger and Billy Zane as snipers who don't get along with each other. The former's a gruff veteran, and the other is a rookie working as his spotter. Their interactions give the otherwise simple story about two snipers being deployed for a mission in the Panamanian jungle an added dramatic tension. And while Berenger excels as a stern, tough-guy sniper, Zane holds his own as a reluctant spotter who has a lot to learn about gaining combat experience.
10. Critters (1986)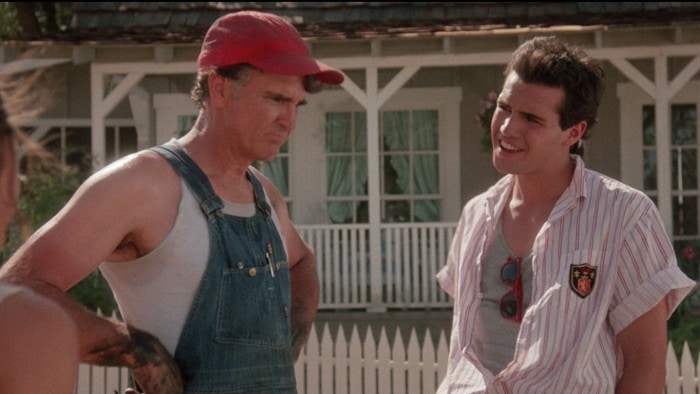 The flesh-eating furballs from outer space, a.k.a. Crites, may have been the highlight here in this campy B-movie horror, Critters. But the movie, which centers on the escaped alien creatures landing at a small town on Earth, features a memorable small role from Billy Zane. He plays April's (Nadine Van der Velde) boyfriend, Steve Elliot, and the night after they made out in the barn, he met his demise. A death scene that is unapologetically gory and brutal, making it one of the best scenes in the movie.