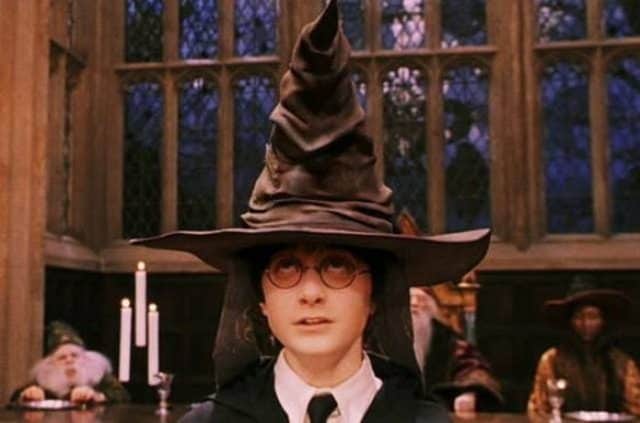 This isn't the first time I've heard this Harry Potter theory and in all honest I agree with it. But the part I don't support is the Dursley's being even the slightest bit heroic in their manner. If you'll recall Professor Mcgonnagall telling Dumbledore in the beginning of the movie that she'd been watching the Dursley's all day and that they were the worst sort of Muggles, this is an indication that the Dursley's aren't all that special to begin with. So keep your commendations on hold for the Dursley's. The fact that they didn't kill Harry in his sleep is impressive but that's also a good helping of fear as well.
That being said I wonder if the person that came up with this theory read the books or is just going off of what they saw in the movies. Don't get me wrong you can draw the same conclusions, but if you read the books or at least pay closer attention to the movies you'd find out that the Dursley's are allowed to be as nasty as they want to Harry, but harming him would have carried dire consequences, or so they were probably led to believe.
The theory of course is that Harry Potter being a horcrux, a magical cancer so to speak created when a part of a murderer's soul is split into different parts and stored in an object, the Dursley's were only nasty to Harry because of how he unwittingly made them feel. You would think that after ten years of raising a child you might finally show a little bit of compassion towards them instead of treating them like the hired help. But the Dursley's treat Harry like a second-class citizen the entire time.
Ron and Ginny Weasely both have averse reactions to horcruxes as well throughout the movies, as the very proximity to one brings about a truck load of bad vibes that can affect one's mood. But one of the biggest questions then, and one that kind of shatters the theory unfortunately, is why Harry's closest friends and classmates didn't shy away from him after so long? You could argue that they didn't have to endure the same length of time that the Dursley's did with Harry, but once again you have to double back because after age ten Harry was at Hogwarts throughout the school year for the most part. Since the horcrux that drove Ron to act like a jerk was around his neck for such a small amount of time, why wouldn't his close proximity to Harry affect him at all?
The theory about Harry affecting the Dursley's isn't a bad theory, but it does have a few holes. Being a rather insipid and hateful family it wouldn't take much for the Dursley's to react more out of fear than true hatred. They feared magic in such a way that a walking, talking horcrux would only make things worse. It would have also kept Harry relatively safe though, since the Dursley's were akin to monkeys trying to figure out the dynamics of an open flame.
Save