While most fans recognize Allison Williams from her time on the hit HBO show, Girls, she has an impressive acting resume that is often overlooked. Yes, she has been termed a 'nepo baby' but she's worked hard enough to shed the privileged image and showcase her talent. Williams was born and raised in New Canaan, Connecticut, in 1988 to former NBC news anchor Brian Williams and tv producer Jane Gillan.
The American actress, singer, and comedian has starred in numerous movies and tv series because she always wanted to be a performer from as far back as she can remember. But her parents wanted to ensure she studied a profession first to have a backup plan. So she enrolled at Yale University and graduated in 2010. Before graduating, Williams had already appeared in two major productions. To know more about the stars' work, here are 10 of Allison Williams' best movie and tv show roles.
1. Get Out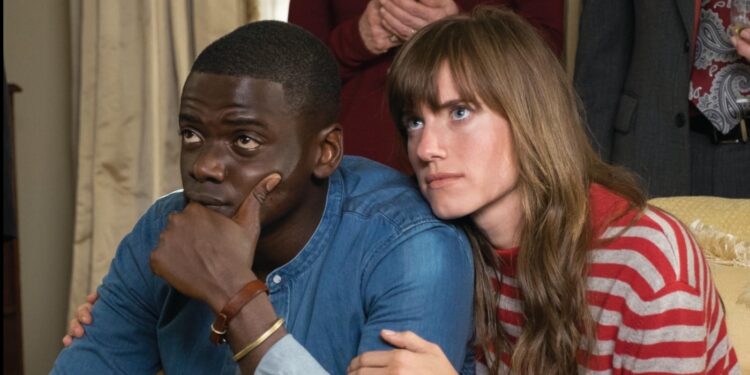 Jordan Peele's Get Out is an excellent film because of numerous reasons, but one of them is Allison Williams' performance as Rose Armitage is one of them. Throughout the film's first half, she does an excellent job of making viewers believe she is one of the good guys. She was helping Daniel Kaluuya's Chris Washington and listening to all his concerns. While this award-winning movie's ending for her character was fitting because she was even more evil than viewers could imagine. Williams proved she could easily play the innocent girlfriend and a menacing villain in a single movie, showcasing her acting range. Her role only opened the doors for more projects down the line.
2. M3GAN
M3gan has taken the movie and meme world by storm, and at the center of this horrifically excellent film is Allison Williams. They've been plenty of living doll nightmares, but this one has to be at the top of the list because M3gan is unpredictable, powerful, and seemingly unstoppable. In this tech film, Williams plays a roboticist at a toy company that uses AI to create the perfect child's companion. This film cemented her as one of the best horror queens to watch in the coming decades. Williams does a great job portraying the hope when she brings M3gan home and the fear slowly creeping in when she realizes that Megan has gone too far.
3
.

Girls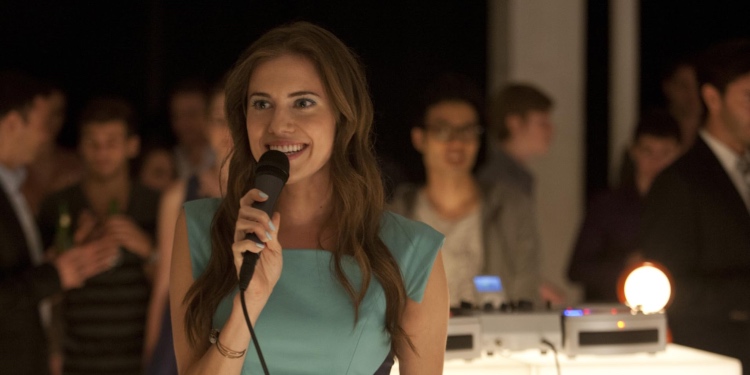 HBO's Girls was one of Williams' first significant appearances on screen. Even though this Lena Dunham show doesn't focus on Williams' character, Marnie, she holds your attention anytime she appears. In the beginning, Marnie seems to have life figured out but quickly realizes that nothing is predictable as things start falling apart around her. She was a narcissist who always wanted the attention of her, and viewers often mistook her character for who she was. She shows just how good of an actress she was in the series, which was ahead of its time.
4. A Series of Unfortunate Events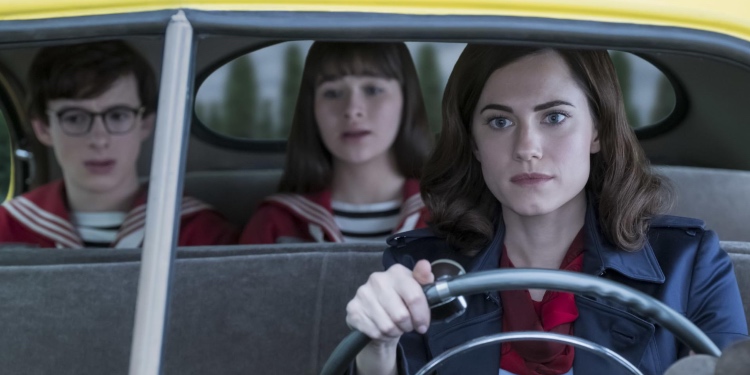 After the children of the Baudelaire family are left orphaned when their parents pass away in a gruesome fire at their home, these kids are forced to face trials to uncover their family's dark secrets. Williams joined the cast in its last season and played Olaf's (Neil Patrick Harris) wife, Kit Snicket. Her character is more worried about a bigger problem, and Williams shows how much conflict she has now that she's not only looking out for herself.
5. Horizon Line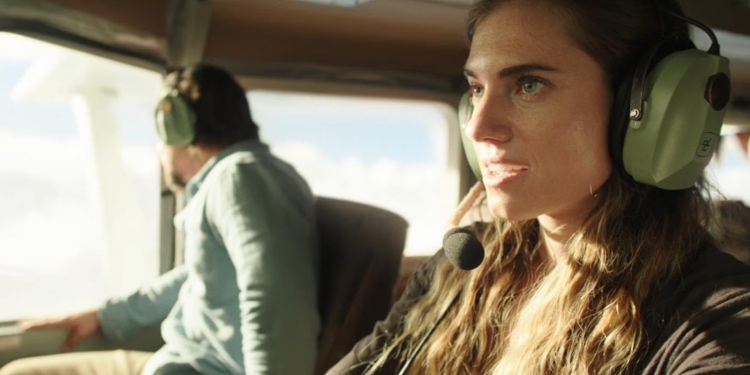 Allison Williams was a scene stealer in the supporting role in 2020's Horizon Line film. She plays a private plane passenger who, with her former partner, must fight to fly the small plane through a storm when the pilot unexpectedly dies. Williams quickly showed her fans she could carry a movie perfectly until the end. While it didn't perform as well as some other projects, it helped her find her current partner, actor and model Alexander Dreymon.
6. The Perfection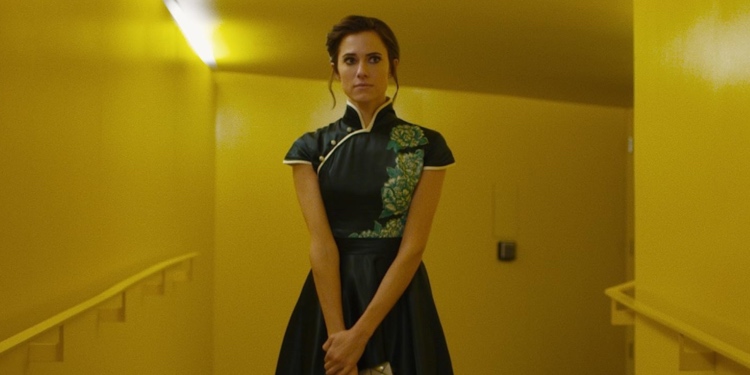 One of Williams' best performances was in another thriller, The Perfection. At first, it's easy to think the film is about racism, but as the movie continues, it becomes about two students out to get revenge on their abusive teacher. With numerous twists and turns in this Richard Shepard's film, Williams does a great job of hiding her characters' true intentions until the film's end. With tons of dramatic moments, Williams delivers in each scene of this movie about women's empowerment.
7. Peter Pan Live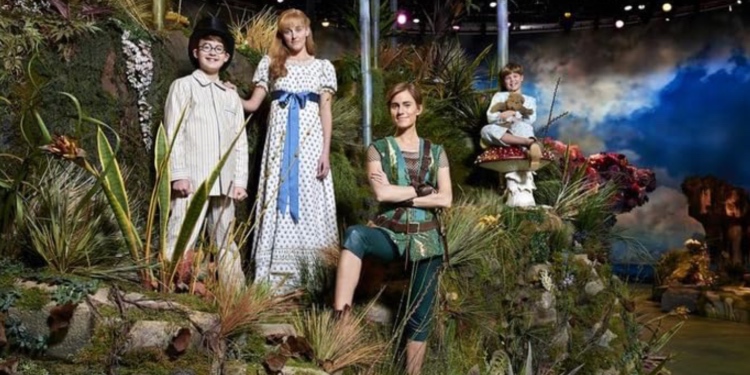 Soon after her time on the Golden Globe-winning series, Girls, Allison Williams was looking for her next big role, and she landed a role playing Peter Pan. The TV special involved a lot of singing which was right up Williams's alley after portraying Marnie for six seasons in Girls. The Peter Pan Live was so successful that it caught the attention of Jordan Peele when he was casting for his award-winning horror movie, Get Out.
8. College Musical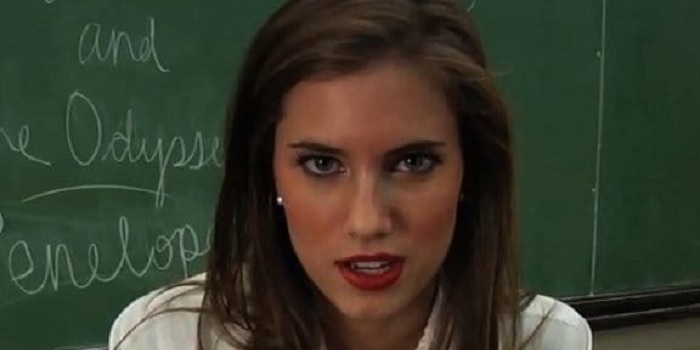 Williams plays the hot TA, Bianca, in 2014's College Musical. The movie follows Cooper, a freshman-year student who tries to win over Bianca to retain his scholarship after failing an important test but discovers dark secrets about the woman he claims to love that will change everything. While the film is textbook and nothing new, it helped Allison Williams understand the roles she wants to focus on in the future.
9. The Mindy Project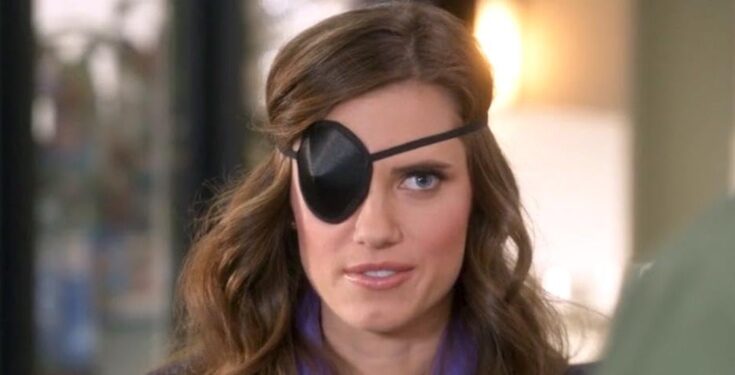 In The Mindy Project, Williams played the eye-patch girl, Jillian, and Danny's love interest, who he meets in the E.R. Her character had a multi-episode arc on the show and was a fun addition to the cast. Her chemistry with the rest of the cast seemed effortless — and showcased some of the impressive comedy chops that will take her far in the entertainment industry.
10. Will & Kate: Before Happily Ever After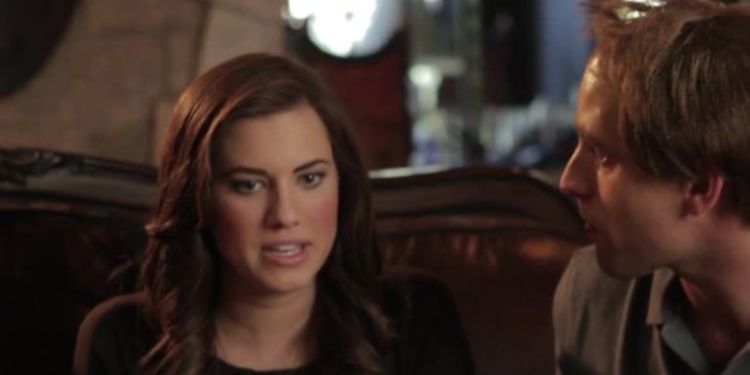 One look at Williams and it's easy to see how much she resembled the Duchess of Cambridge, Kate Middleton. She was the perfect actress to play the Duchess in the Will & Kate: Before Happily Ever After miniseries. The 2011 series follows these royals before they marry and start coping with their new royal responsibilities. Allison Williams looks the part and took on the role with a touch of laughter that fans can enjoy.