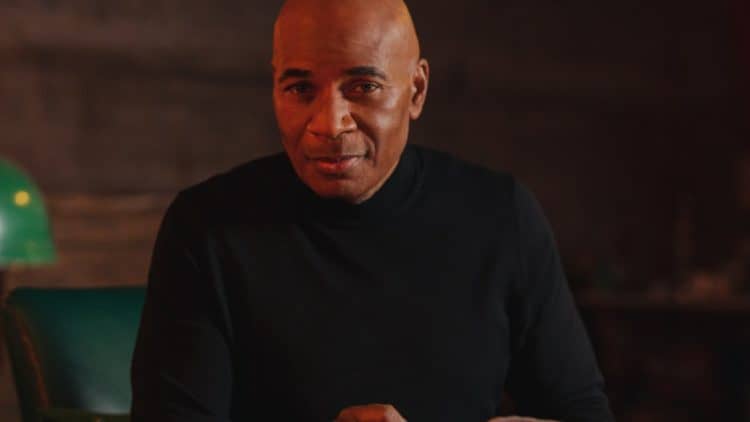 Tony Harris has been a dedicated and passionate journalist for over five decades, working across various mediums and networks such as CNN, HBO, and Entertainment Tonight. As a trusted source of information, he has also ventured into other areas of the media industry. With a long list of accomplishments under his belt, Tony Harris shows no signs of slowing down. Here are 10 intriguing facts about this accomplished journalist that you may not know.
1. Proud Maryland Roots
Born and raised in Baltimore, Tony Harris is a proud Maryland native. He chose to stay close to home for college, attending the University of Maryland Baltimore County, where he earned a bachelor's degree in mass communication.
2. Connecting with Fans on Social Media
Although Tony may not have as large a social media following as some of his colleagues, he is an active Twitter user who enjoys connecting with fans and supporters. He spends a significant amount of time engaging with tweets, but currently does not have an Instagram account.
3. A Dabble in Acting
While Tony is best known for his work in the news industry, he has also ventured into acting. With six credits between 2000 and 2020, his most recent role was in the TV series The Return of Brian Willing.
4. Emmy Award Recognition
Tony's hard work and dedication have not gone unnoticed, as he has received one of the highest honors in TV journalism: an Emmy Award. This accolade was for a 30-minute special he produced on incarcerated teens.
5. Podcast Host
In 2020, Tony embraced the world of podcasting as the host of a true crime show called Monster: DC Sniper. This move demonstrates his adaptability and willingness to change with the times in order to stay at the top of his game.
6. Devoted Father
Family has always been important to Tony, who is a devoted father to two children with his ex-wife. Both of his children are now in their 20s, but not much information is available about them.
7. A Light-hearted Feud with Stephen Colbert
In 2009, Tony took issue with NASA's decision to name a treadmill in its space station after comedian and TV host Stephen Colbert. In response, Colbert named a toilet in his studio after Harris, using the initials to spell out "Human Ass Receiving Receptacle In Studio".
8. A Private Life
Despite sharing information being a key component of his job, Tony prefers to keep his personal life private. As a result, there is limited information available about his life outside of work.
9. A Fan of Investigation Discovery
Before working with the Investigation Discovery network, Tony experienced firsthand how addictive their true crime docu-series and murder mysteries can be. He once spent three hours watching their shows while on vacation in Panama, as he told Hollywood Soapbox.
10. Entrepreneurial Spirit
In addition to his other accomplishments, Tony is also an entrepreneur. According to his LinkedIn profile, he is the owner of Merge Media Group, founded in 2010. The company aims to produce and co-produce original non-fiction and fiction content for television and emerging new media outlets.