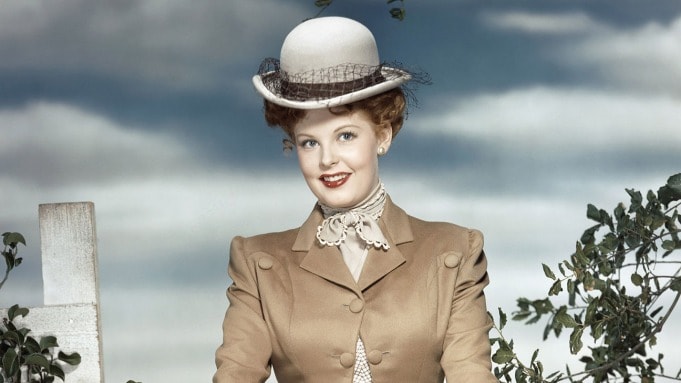 Known for her immense beauty and natural pose, Arlene Dahl took the world by storm when she entered the entertainment industry during the late 1940s. Over the course of more than 50 years, Arlene continued to light up the screen and she became well known for her roles in dozens of movies and several shows. The countless lives she touched all over the world were saddened when an announcement revealed that Arlene passed away in November of 2021. She was 96 years old at the time. After living a long and successful life, Arlene's memory will continue to live on through all of the things she contributed to the world.  Keep reading to learn more about the life and legacy of Arlene Dahl.
Arlene's Journey
Arlene was a first-generation American who was born and raised in Minnesota. She was still in elementary school when she developed an interest in performing, and it didn't take long for the people around her to realize that she had a special talent. As you can probably guess, however, Minnesota isn't the best place to start a professional acting career. When Arlene graduated from high school, she decided to relocate to Chicago before eventually moving to New York City. It was in New York where things really started to take off for her. During the 1940s, did some modeling and got the opportunity to audition for a local musical. Throughout the decade, her star continued to rise. She quickly developed a reputation for her beauty, and she is often thought of as one of the most attractive actresses of the time. But while her looks continued to bring her attention, they didn't necessarily help her when it came to acting opportunities. In some ways, her beauty overshadowed her acting abilities which resulted in her being typecast and often given smaller roles. By the time the 1950s rolled around, Arlene continued to act, but her focus began to shift. She started a writing career as a beauty columnist and she also started her own beauty business called Arlene Dahl Enterprises. Through her business, Arlene released several beauty products and books. During the 1960s, Arlene became more focused on her business and her on-screen appearances became a little less frequent. She closed her business in the late 60s and went on to work for Sears. Arlene's final on-screen appearance was in 1999 in a TV series called Air America. From what we know, she was not working on any new projects at the time of her death.
Arlene's Relationships
In many ways' Arlene was just as famous for her relationships as she was for her acting and entrepreneurship. In addition to being married six times, Arlene also dated John F. Kennedy during the 1940s. Arlene got married for the first time in 1951. Her husband was actor Lex Barker, but the marriage only lasted for a little over a year. Two years after the divorce, Arlene married actor Fernando Lamas and the couple had one child together, Lorenzo Lamas who is also an actor. In total, Arlene had three children over the course of her six marriages. At the time of her death, she was married to Marc Rosen for nearly 40 years.
Arlene's Legacy
Arlene passed away in her Manhattan home on November 29, 2021. Her son, Lorenzo, announced her death in a heartfelt Facebook post. He said,
"Mom passed away this morning in New York. She was the most positive influence on my life. I will remember her laughter, her joy, her dignity as she navigated the challenges that she faced. Never an ill word about anyone crossed her lips. Her ability to forgive left me speechless at times. She truly was a force of nature and as we got closer in my adult life, I leaned on her more and more as my life counselor and the person I knew that lived and loved to the fullest."
At the moment, no information has been shared about Arlene's services and it's unclear whether or not they will be open to the public. While many would probably agree that Arlene didn't get nearly as much credit as she deserves, it's also safe to say that her legacy will continue to live on through the many things she contributed to the entertainment industry and the world as a whole.  Over the course of her career as an actress, businesswoman, and writer, Arlene touched more lives than she will ever know. Even in her death, she will continue to leave an impact on people all over the world.