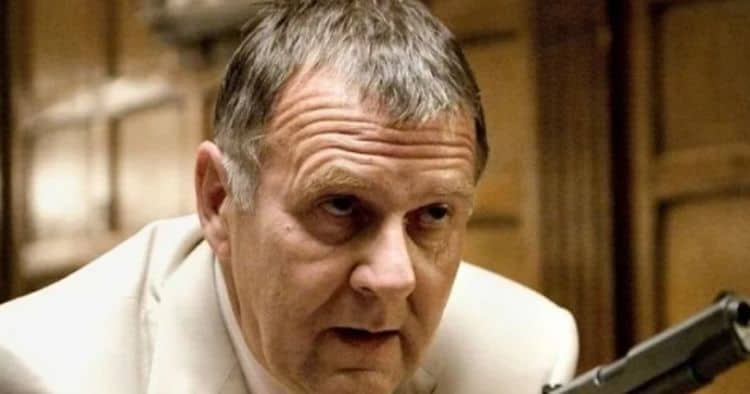 Tom Wilkinson is a man whose face you recognize almost instantly. He's been in every movie from "The Full Monty," to "Sense and Sensibility," to "The Patriot," to, well, the rest of them. It might be easier to list the movies he's not had a part in if we are being honest. The man has been in the business since the mid-70s, and he has made excellent use of his time, his skill, and his craft. As he ages, he only gets better. However, the fact that he's been in everything you've ever seen doesn't mean that his fans know much about him as a person. You know his characters well, but it's time to get to know his life.
1. He is in His 70s
Tom Wilkinson is a man in his 70s. He was born on February 5, 1948. He grew up with his mother and his father. From what we can gather, he did not have any siblings, and his mother stayed home to raise him while his father worked as a farmer. There was some time, however, that his family did run a pub.
2. He is English
Born and raised, he's an English man. He was born in a place called Wharfedale, West Riding of Yorkshire. This is located in England. He spent the vast majority of his life living in this area. His family lived here until he as 11, but he's been back a long time.
3. He Moved to Canada Young
At the tender age of 11, he and his family moved from England to Canada. To say it's a big move would be an understatement. He moved across the world as a child, and it could not have been easy to experience such a change in culture. His family moved to Kitimat, British Columbia. They spent five years there before moving back to England.
4. He is College Educated
Upon his return to England, he enrolled in courses at the local university. He attended courses at the University of Kent at Canterbury. While there, he studied, he took part in the theater, and he graduated with his English and American lit degree. Following that, he enrolled in courses at the Royal Academy of the Dramatic Arts where he learned to refine his skills.
5. He is Married
Mr. Wilkinson is a married man. He married his lovely wife, Diana Hardcastle, back in 1988. Together, they have two daughters. Their daughters are Alice and Molly. Alice was born the same year her parents got married, and Molly was born in 1991. Wilkinson and his wife currently reside in North London.
6. He is an Honorary Doctorate Holder
Throughout the years, he's been awarded many impressive recognitions. This one is one of the most impressive. He was issued an honorary Doctor of Letters from the University of Kent, where he attended school. He was given this honor back in 2001.
7. He Was Appointed
When you are English, there is nothing more honorary than being appointed by the royal family as something impressive. He was appointed an Officer of the Order or the British Empire back in 2005. He was given this order for his services to drama. It's one that is well earned, in our humble opinion.
8. He is Wildly Successful
In addition to be being a man who has an honorary doctorate and was given an order by the royals, he's also been recognized by his peers on more than one occasion. He's won numerous British Academy Awards and been nominated for others. He's been awarded a Screen Actors Guild Award, an Independent Spirit Award, several New York Film Critics Awards, a Sundance, a Golden Globe for his role in "Michael Clayton," a Primetime Emmy for his role in, "John Adams," and many more. He's also been nominated twice for an Academy Award. He didn't win, but he was nominated in 2001 for his role in "In the Bedroom," as Best Actor, and again in 2005 for his role in "Michael Clayton," as a Best Supporting Actor.
9. He is Very Private
For someone who has spent more than 40 years in the business, he's pretty good at keeping his life to himself. He knows how to stay out of the limelight when he doesn't have to be in it, and he appreciates his privacy. He and his family all appreciate that he works so hard to keep them out of the press.
10. His is Amazing
We don't need to tell you this, but we will mention it. He is one of the most successful, most amazing actors in the world. There is not one role that he has taken on that he has not made amazing. He has done everything with so much more than anyone could have imagined, and seeing his name in the credits for an upcoming project is always exciting.Michael Clayton
Tell us what's wrong with this post? How could we improve it? :)
Let us improve this post!