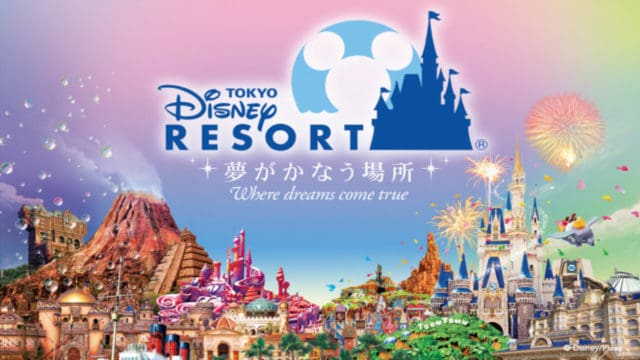 It is interesting to note that Tokyo Disney Resort, which consists of both Tokyo Disneyland and Tokyo DisneySea, will start undergoing expansion in 2025. Said expansion will consist of not just renovations to the two theme parks but also new attractions as well as a 30 percent increase in their size. As a result, it is no exaggeration to say that the plan will be a huge step forward, as shown by the $2.7 price tag.
Why Is Tokyo Disney Resort Getting Expanded?
Tokyo Disney Resort is going to get expanded for the simple reason that there is a need for the expansion as well as more than enough demand to sustain such an effort. Simply put, the two theme parks are popular, so much so that they can see massive line-ups at the best times, meaning that there is a lot more people who want to make use of them than there is space with which to accommodate them. Furthermore, it should be noted that there is a great deal of competition from its competitors in Shanghai and Hong Kong, meaning that the two theme parks need new attractions to maintain their positions in the market.
In fact, it should be mentioned that foreign visitors are one of the main segments who will be targeted by the expansion, so much so that the plan includes proposals for themed Japan areas in the two theme parks, which would of course, not be aimed at Japanese visitors but rather their foreign counterparts. Besides this, the plan mentioned efforts to improve accommodations for older visitors, which makes sense because Disney is rather popular with a sizable segment of Japan's senior population. Finally, some of the future attractions range from an expansion of Fantasyland meant to draw inspiration from Beauty and the Beast to a new attraction that was be based on Frozen, which was massively successful in Japan because of a combination of good animation, likable music, and simple but nonetheless moving themes that resonated with Japanese audiences.
Why Is Disney So Popular in Japan?
Of course, some people might wonder why Disney is so popular in Japan that people would be willing to line up for hours and hours for the most popular attractions at the two theme parks. Part of the answer seems to be that Tokyo Disneyland and Tokyo DisneySea have been tailored to Japanese preferences, which was possible because they are not actually operated by Disney but rather by Oriental Land Co., which has licensed the right to use Disney's media properties. However, it should also be noted that there seems to be a fair amount of appetite for a bit of fun, fantastical escapism in Japan, which some outsiders have suggested might be connected with the grueling expectations of Japanese work culture.
Whatever the exact cause of such interests, there can be no doubt that Disney's media properties are in an excellent position to cater to them, seeing as how that is what they have been doing for decades and decades. As a result, it is perhaps unsurprising that Tokyo Disney Resort is so successful that it can make an expansion plan with costs in the billions and billions of dollars.