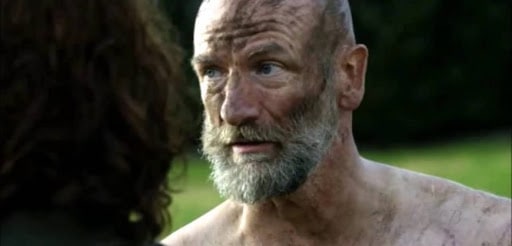 Born in Scotland, Graham McTavish went on to live in a number of countries before settling down in New Zealand. Over the course of a career of more than three decades, he has won numerous fans for his appearances in an incredible number of movies, TV shows, and even video games. In more recent times, people should recognize him as Dougal MacKenzie on Outlander as well as the Saint of Killers on Preacher.
Here are five things that you may or may not have known about Graham McTavish:
Performed at Dundee Rep
At one point, McTavish performed in stage productions at Dundee Repertory Theatre, which is often shortened to Dundee Rep. For those who have never heard of the name, it is one of the best regional theaters in the United Kingdom, serving as home to not just Scotland's one full-time acting company but also its leading contemporary dance company. McTavish's contemporaries at Dundee Rep included both Jimmy Logan and Robert Robertson.
He Named His Axes for Emily Brontes's Dogs
In The Hobbit movies, McTavish played Dwalin, who was one of the twelve dwarves who accompanied Thorin Oakenshield in his effort to reclaim their treasure from the evil dragon Smaug. It is interesting to note that he named the character's two axes Grasper and Keeper, which were the names of the English novelist Emily Bronte's enormous dogs. As a result, the people responsible for costuming had those names engraved on his character's two axes for all to see.
His Daughter Was in the First Hobbit Movie
On a semi-related note, McTavish's daughter Honor had a small role in the first Hobbit movie. Unfortunately, the two never appeared in the same scene. Instead, his daughter played the role of a "Cute Hobbit" in a flashback featuring the Old Took's party, which appeared on the Extended Edition but not on the one seen in movie theaters.
17th Grand Marshall of NYC's Tartan Day Parade
In April of 2014, McTavish served as the 14th Grand Marshall of the Tartan Day parade in the city of New York City. Given the name, it should come as no surprise to learn that Tartan Day is a celebration of Scottish heritage, particularly since it is held on the weekend closest to the anniversary of the Declaration of Arbroath that supported Scotland's status as a sovereign state rather than a vassal of the King of England. The New York City parade is the biggest celebration of its kind in the United States, but it is far from being the sole celebration of its kind, as shown by its counterparts in a number of other English-speaking countries.
Has Done a Lot of Voice Acting
It is not particularly uncommon for actors and actresses to do some voice acting for video games from time to time, but McTavish stands out because of the sheer amount of voice acting that he has done over the course of his career. A single paragraph cannot hope to describe all of his performances, but examples of his voice acting can be found in multiple installments in the Call of Duty franchise as well as other famous franchises such as Assassin's Creed, Metro 2033, and Uncharted.