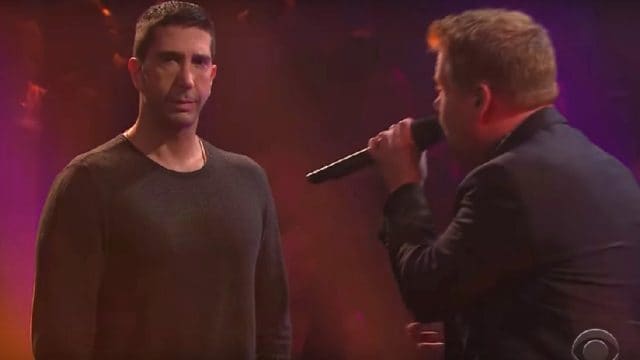 Instead of focusing on the present I want to take all of you back to one of the best rap battles in the history of The Late Late Show. It's going on nearly a year now but back in May of 2016 James Corden had David Schwimmer on as a guest. The two went head to head in what's a regular segment on Corden's show, "Drop the mic." I'm pretty sure when it first started everyone just assumed that Corden would wipe the floor with Schwimmer.
After all, he's an easy target. Schwimmer's done relatively little since his time on Friends so you knew that Corden was going to go after that. But in a move that can only be compared to B Rabbit in the movie Eight Mile, it's as if Schwimmer anticipated everything Corden was going to say and flipped it right on him.
Whether or not this was rehearsed (I think it was) doesn't matter. Schwimmer came out swinging and he annihilated Corden. And then of course Rebel Wilson comes out and puts them both in their place.
Check out the video below:
Tell us what's wrong with this post? How could we improve it? :)
Let us improve this post!