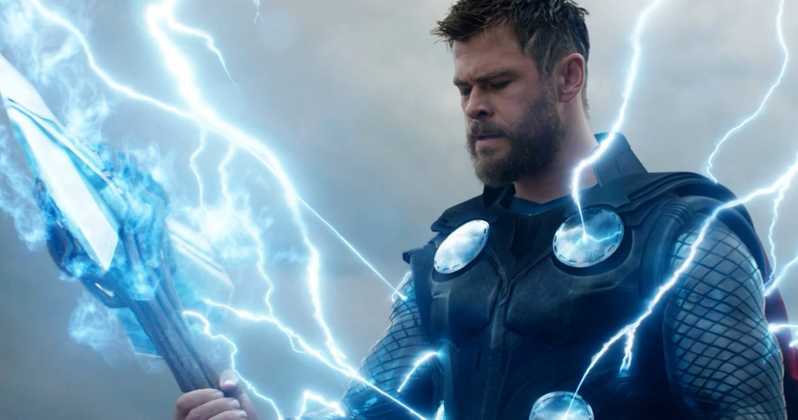 There is most certainly going to be a Thor part 4 according to director Taika Waititi and Borys Kit of The Hollywood Reporter. What the next movie is going to be about is still unknown since at the end of Endgame we saw Thor joining up with the Guardians of the Galaxy and clashing a bit with Peter Quill, aka Starlord. Whether he'll still be with the group or not is kind of up for grabs since he did manage to pass leadership of Asgard over to Valkyrie, which indicates that he's more of a free spirit now that he has no people to rule. But don't let that fool you, there's always a new threat out there in the MCU that could possibly crop up and threaten even the Asgardians again, which would make sense considering that they've been a big part of Thor's story arc since the beginning. For the longest time he's been trying to figure out how to be the king that his people needed, and in doing so he decided that to be that man he had to step aside and allow a queen that loved her people to step forward.
But while Brandon Zachary of CBR is right in saying that this will change Valkyrie's future in the MCU, Thor's next adventure, which could possibly be his last as a part of the franchise, is still up in the air. It's likely going to depend on what arc he's going to be following, his own or that of the Guardians, and it could even have something to do with whatever is being planned for the next phase of the MCU, which would only make sense. In the comics Thor has been a major player quite often and has been able to take part in a lot of different fights. But in the MCU he's taken on differing roles since he came in, and while he's still an awesome character it's going to be interesting to see if he's really a team character with the Guardians or if he's going to part ways with them sooner rather than later and find his own path. There are other enemies to fight after all and other battles that he might wish to take part in. Since his people are safe and accounted for and the burden of ruling them is no longer on his shoulders it would seem that Thor is bound to be a free spirit once again, someone that can go and do what he likes so long as he doesn't cause too much conflict. He might fit in nicely with the Guardians in that case.
As Angela Watercutter from Wired might agree, a lot of this is just guesswork at this point, but if something comes along that does seem to indicate what's going to happen it will hit the internet like wildfire. Given that the Infinity Stones are back where they belong, Thanos and his Black Order are gone, and there are no more serious threats looming just around the corner, that people know of, it might be that Thor will need a serious challenge thrown his way to make his next movie interesting enough to capture the attention of the audience. As one of the Avengers he's been one of the most popular figures of all time considering that he's powerful, he's carefree at times, and he's the kind of guy that will throw down if it seems like a good idea and might provide a bit of sport. Whatever Taika comes up with for this next installment is going to have to be on the same level as Ragnarok or be greater since he set the bar pretty high and Endgame only raised it even further. Now people are going to expect Thor to take things to a level that we haven't seen before since assuming that he still has Stormbreaker and that he's still with the Guardians there's going to have to be a serious threat to the galaxy that will bear looking into, or a serious threat to earth that Thor will feel compelled to halt if the movie is going to go off without a hitch.
If Taika's proven anything at this point it's that he can rise to the challenge, since Ragnarok was nothing short of awesome and the inclusion of the Hulk was one factor that made it even better. But for Thor 4 you can just imagine that the action is going to have to be off the chain and the story line is going to be something that we can't possibly expect or something that we've seen in the comics but have never seen in live action. The possibilities are enough to make the edges of your brain tingle in anticipation since when it comes to Thor a lot of enemies that he's tangled with in the past have been true powerhouses, and that's what it might take to create another epic movie.