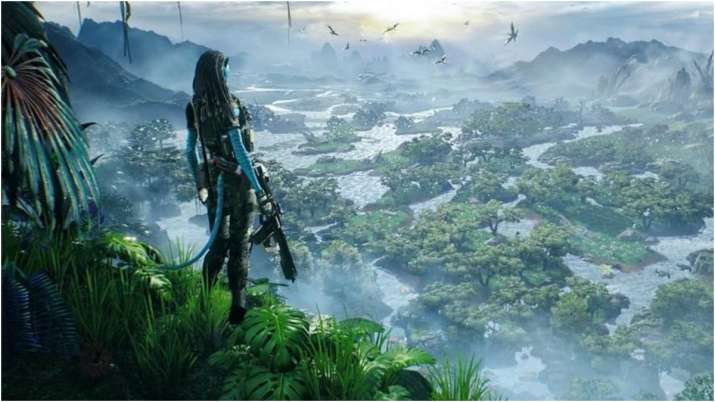 If there's one actor who can play a real bad ass character, it's Stephen Lang. And to think, you can go back to one of his first movie roles, the classic western Tombstone, where he played a cowardly henchmen. But hey, I guess that's one of the barriers he had to go through before he became famous for playing mostly hard ass characters. In fact, I can't remember the last time he didn't play a tough guy. You know what else I remember? Back when the first Deadpool came out, our favorite Merc with a Mouth teased we would be seeing Cable in the sequel. Of course, we know Cable would appear to fight Deadpool in the sequel, but long before Josh Brolin was cast, Stephen Lang was a top candidate.
It's not really hard to understand as to why. I mean, the guy basically looks identical to Cable. It actually got to the point where most of us really believed that Stephen Lang would actually be casted as Cable, but then Josh Brolin got the part. And you know what? It was a good choice on Fox's part. Josh Brolin is truly a man's man, but Stephen Lang is just a few steps above him. From the cunning blind war veteran from Don't Breathe, to the underestimated handicapped mentor to Daniel Wu's character from Into the Badlands, the man keeps racking up the badasses. But of course, how can I forget the villainous RDA colonel Miles Quaritch from Avatar? I can't.
No matter what you think about James Cameron's Avatar, Stephen Lang as Miles Quaritch was lighting in a bottle. Did he come off as a bit corny? Probably, but you know what? That was kind of the point. I mean, this character was created by the same man who gave us the textbook cornball space marines in Alien 2. Should we really be surprised that James Cameron would create a character like Quaritch? Not in the slightest. What was even cooler about his character was his action scenes. When he got in that big AMP suit and took on Jake Sully and Neytiri at the climax of Avatar, the fireworks were lit. And keep in mind, that was after the big battle.
His character was the kind of villain you really wanted to see get his comeuppance, but at the same time, you were kind of rooting for him. He may have been extreme, but then again, he was also fighting for the survival of humanity. And technically, Jake Sully did betray them for the Na'vi, so when you think about it, Colonel Quaritch was in the right. And on top of that, he offered to give Sully his legs back. So who was really the villain of Avatar? Okay, it was still probably Quaritch, but let's face it, Stephen Lang totally crushed it playing him.
In fact, Stephen Lang was just so good at playing him, James Cameron decided to bring him back for the sequel. If you were one of those people who still thought Avatar 2 was never going to happen, guess what? It turns out you should never underestimate the sheer will and determination of James Cameron. It took him over ten years, but Avatar is coming and it's coming later this year. And if you went to Cinemacon or saw Doctor Strange in the Multiverse of Madness, you probably caught the very awesome teaser. To be very accurate, the teaser was basically a showcase of James Cameron showing off the technological advancements of his sequel. It's not as bad as it sounds, because it does look spectacular.
Does this trailer get you hyped? If not, then just wait for the main one. But if you have an observing eye, you might have seen a somewhat familiar face. Maybe those eyes are mistaken, but it's very likely Stephen Lang was in the trailer and we didn't even know it. You wouldn't of seen Stephen Lang as Colonel Miles Quaritch. However, you might have seen him in a brand new, completely functional Avatar body. Sounds crazy, considering Neytiri shot an eight foot arrow into his chest. By all accounts, he should be very much dead. But if there's one thing we shouldn't forget, it's that this is a science fiction world created by James Cameron.
Even a while ago when there was talks about a sequel, Stephen Lang did confirm that he would be coming back for a sequel. He couldn't give the specifics as to why, but he did mention it. His explanation was basically boiled down to the fact that the whole setting of Avatar is a science fiction universe. Yes, anything can happen. This movie had humans place their minds in alien bodies and control big robot soldiers. Now that's probably not on the same level as resurrecting the dead, but it's still science fiction. Crazy stuff happens.
But back to the teaser trailer. If you saw that one Na'vi who was dressed like a space marine, he probably looked a little bit like Stephen Lang. His face really resembled him, but what fans really caught was the matching arm tattoos. Colonel Quaritch had a tattoo on his left arm that looked a lot like a bird. And guess what? This space marine Avatar seemingly has the same tattoo. Coincidence? Probably not.
Let's face it, I think it's pretty hard to pass up Stephen Lang not coming back. His performance as the villain was just so fitting for Avatar and there is more James Cameron can do with the character. In fact, if the rumors are true, then Colonel Quaritch might stick around longer than just the next sequel. It's likely he could be a major antagonist for the next four Avatar sequels. Yes, James Cameron is actually serious about those. It could take him about twenty years, but they will probably happen at some point. For now, I think that one Avatar we saw in the teaser trailer was indeed Stephen Lang's Quaritch coming back for revenge. And if it is, then that will make for an epic showdown between him and Jake Sully.
What are your thoughts, Avatar fans?
Tell us what's wrong with this post? How could we improve it? :)
Let us improve this post!