Ron Howard has been in show business since he was 18 months old! His father, the late Rance Howard, got the toddler worked into a movie he and his wife Jean Speegle Howard (b. January 31, 1927 — d. September 2, 2000) were in called Frontier Woman. "Ronnie Howard" would go on to appear in a few more movies – including The Music Man – and 24 different television shows before landing the role of Opie on The Andy Griffith Show from 1960-1968. By that time the veteran actor was the ripe old age of..six.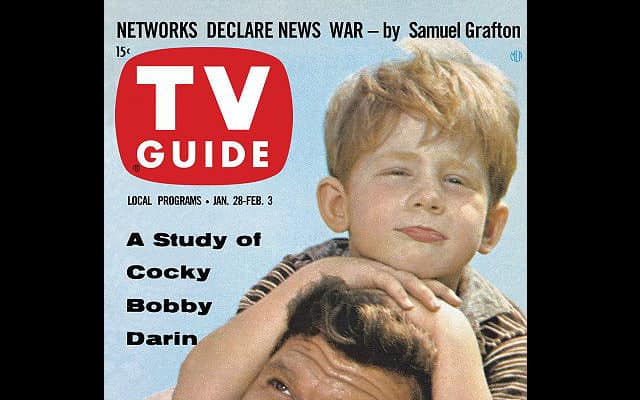 He's been a star ever since!
At 15 Ron Howard did another show (Opposite Henry Fonda!) that only lasted a season. After that, he briefly enrolled in film school, but then got cast in the iconic 1973 film American Graffiti (directed by George Lucas) From there he became "Richie Cunningham" on Happy Days. He was 20 years old. That character became even more famous than his turn playing Opie!
During his 7 year stint on Happy Days, Howard acted in a few movies as well. However, his passion was directing. He directed two films while still playing Richie. Two years after he left came his first big hit film as a director: Splash. That movie put him on the A-list for movie directors. As if that wasn't enough to do, his production company (co-founded with long-time producing partner Brian Grazer) has made some of TV's most iconic series, namely Felicity, 24, and Arrested Development.
The Ron Howard Steps Leading to
Solo: A Star Wars Story
In 2002 Ron Howard won the best director Oscar for A Beautiful Mind. The man continues to be a prolific Hollywood success. His latest film to date, Solo: A Star Wars Story, is a milestone one. It's is 25 feature film as a director! Deadline states that the industry is predicting a $135 million-$170 million opening for Memorial Day weekend. In other words, it looks like Howard is will have yet another success!
What are the best Ron Howard movies before Solo: A Star Wars Story? Well, I do have my own opinion but, here's the TVoverMind list. It's based on the scores gotten on Rotten Tomatoes. (For the record, my top five are numbers: 2, 10,9, 3, and 1)
The Top 10 Ron Howard Movies – Not Including
Solo: A Star Wars Story
"A young man is reunited with a mermaid who saves him from drowning as a boy and falls in love not knowing who/what she is." Rotten Tomatoes score: critics 92%, audience 58%.
"When a group of trespassing seniors swim in a pool containing alien cocoons, they find themselves energized with youthful vigor." Rotten Tomatoes score: critics 77 %, audience 60 %.
"New York City tabloid Editor Henry is faced with tough decisions while he faces several serious life challenges, and a tempting job offer." Rotten Tomatoes score: critics 88%, audience 61%.
"Two Chicago firefighter brothers, who don't get along, have to work together while a dangerous arsonist is on the loose." Rotten Tomatoes score: critics 75%, audience 75%.
"The Buckmans are a midwestern family all dealing with their lives: estranged relatives, raising children, pressures of the job, and learning to be a good parent and spouse." Rotten Tomatoes score: critics 93%, audience 74 %.
"The story of James Braddock, a supposedly washed-up boxer who came back to become a champion and an inspiration in the 1930s." Rotten Tomatoes score: 80% critics, 91% audience.
04. 2013 –
Rush
"The merciless 1970s rivalry between Formula One rivals James Hunt and Niki Lauda." Rotten Tomatoes score: 88% critics, 88% audience.
"After John Nash, a brilliant but asocial mathematician, accepts secret work in cryptography, his life takes a turn for the nightmarish." Rotten Tomatoes score: 75% critics, 93% audience. (It also won 4 Oscars – including Best Director.)
"A dramatic retelling of the post-Watergate television interviews between British talk-show host David Frost and former president Richard Nixon." Rotten Tomatoes score: critics 92%, audience 88%
"NASA must devise a strategy to return Apollo 13 to Earth safely after the spacecraft undergoes massive internal damage putting the lives of the three astronauts on board in jeopardy." Rotten Tomatoes score: critics 95%, audience 87%.
Taken together the top 10 films of Ron Howard have a good balance of action, history, drama, and comedy. Having that kind of flexibility bodes well for Solo: A Star Wars Story. I have a feeling that his film, Splash, is about to get bumped off this list! It opens everywhere but Japan on Friday, May 25.
Final stages of post on #Solo It's gratifying to see everybody's dedication to this story – going back to 2012 – adding up in such a fun & satisfying way. So much talent involved. pic.twitter.com/Mfe07XNOKs

— Ron Howard (@RealRonHoward) March 31, 2018