A year after the release of Gladiator (2000), epic historical drama audiences were thrilled to hear rumors of the development of a follow-up movie. What was uncertain at the time, even for movie audiences, was the direction and story arc a Gladiator 2 would follow. While Hollywood has a reputation for prequels and sequels, Gladiator had what many would call a perfect ending.
Ridley Scott's Gladiator was a simple story with a perfect blend of revenge, honor, violence, and stoicism. Left as is, Gladiator continues to be remembered as one of the greatest epic historical movies ever made. It's no wonder, two decades after, Gladiator 2 remained in development hell. However, with Ridley Scott's renewed hope and promise to begin the development of Gladiator 2 immediately after Napoleon (currently in post-production), audiences can only keep their fingers crossed in anticipation of the penciled-in Gladiator 2 release date of November 22, 2024.
How Russell Crowe's Gladiator Secretly Took Nearly 30 Years To Make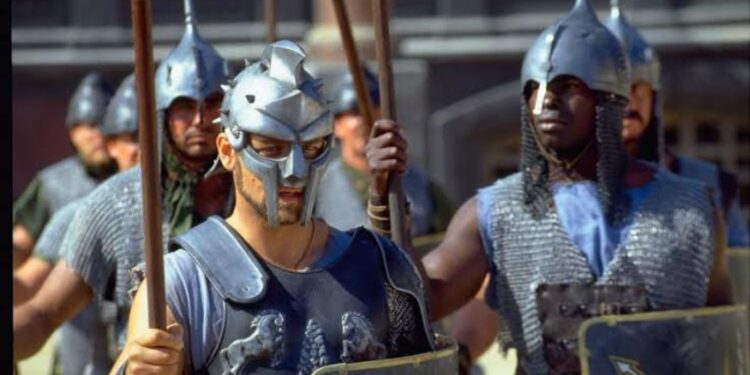 Russell Crowe's Gladiator earned slightly over half a billion dollars after its release. It became the second highest-grossing movie of 2000, second only to Mission: Impossible 2, which earned about $40 million more. Gladiator also won five out of its 12 nominations at the 73rd Academy Awards, including Best Actor and Best Picture. It also won four categories at the BAFTA Awards and two at the Golden Globes Awards.
Yet, while Gladiator enjoyed the accolades it truly deserved, many are unaware of its troubled production, script revisions, and delays that spanned nearly 30 years. Although filming took five months, between January to May of 1999, the idea for the script was born some 27 years earlier, in 1972. For a movie like Gladiator (2000), with no existing standard to surpass (except saving the career and reputation of Ridley Scott), to take that long before its release, it makes sense why Gladiator 2 has been in production limbo for decades.
Why It Took Nearly 30 Years To Make Russell Crowe's Gladiator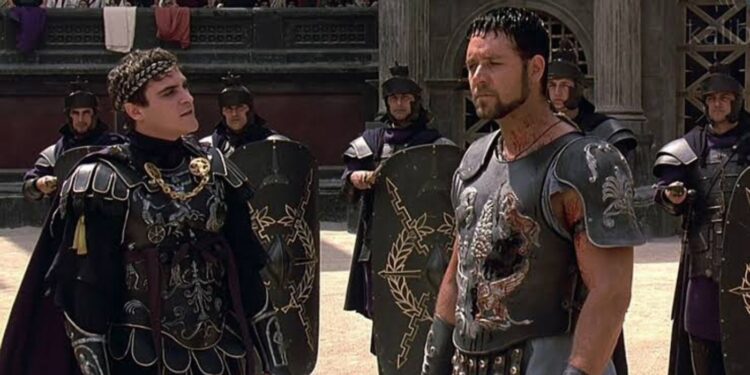 It all began with 25-year-old David Frazoni, who, after opting to drop out of graduate school, chose to travel across Eastern Europe in 1972. Frazoni became fascinated with the number of arenas he encountered. He got more inspiration for a story set in the historical Roman Empire after picking up and reading the 1958 novel, Those About to Die by Daniel P. Mannix.
25 years later, while working with Stephen Spielberg on the script for the historical drama Amistad (1997), Frazoni pitched his idea to Spielberg. Impressed by his idea, Spielberg encouraged Frazoni to write the script. Although subjected to major revisions (with the studio and Scott hiring John Logan and William Nicholson), Frazoni wrote the first draft for Gladiator.
Frazoni probably never wrote a script for his Roman Empire idea since he wanted to base his story on Commodus. This is evident with his April 4, 1998, first draft centered around Commodus. In the history of Roman Empire film adaptation, there had only been two movies with screenplays around the time of Commodus – Anthony Mann's 1964 The Fall of the Roman Empire and Mario Caiano's 1964 The Two Gladiators. Surprisingly, both movies didn't do well at the Box Office. This could have led to Frazoni's hesitation to adapt his ideas into a script. Thanks to Stephen Spielberg's encouragement (who was one of three founders of DreamWorks Pictures) and Frazoni's three-picture deal with DreamWorks, Gladiator was greenlit for production.