Babysitting is a common job for teens and students to make extra cash while they study. Because of this popularity, it has also served as a recurring backdrop to a string of comedy and horror movies. While the genre can be a little overused, there's a handful of films that got it spot on.
Although there's a saying in Hollywood that actors should avoid working with animals and children, there are heaps of talented actors who have ignored this altogether. For example, Kindergarten Cop helped launch Arnold Schwarzenegger's career, giving him recognition to a much larger audience. So, when done right, babysitter movies can serve themselves up as unique pieces of cinema. With that in mind, here's the top 10 best babysitter movies.
1. Uncle Buck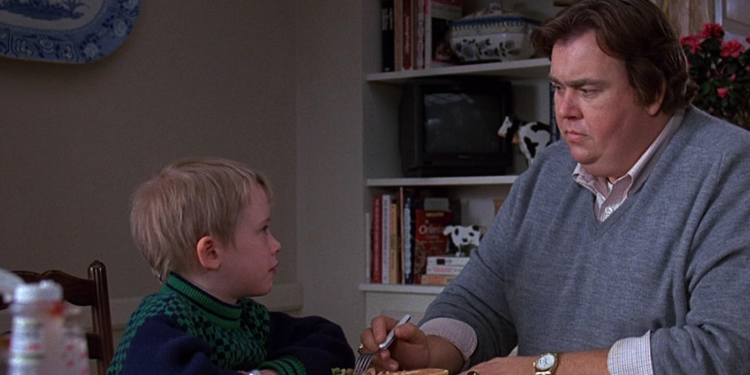 John Hughes' comedy gem, Uncle Buck, came a year before the smash hit family classic, Home Alone. Not only did it showcase what a talented young actor Macaulay Culkin was, it presented John Candy in a new and impressive light. The story follows Buck (Candy), a middle-aged slob who avoids responsibility at all costs. However, when he is tasked with babysitting his nieces and nephew, he must finally step up to the plate and become an adult.
Candy stayed true to his comedic hijinks and delivered heaps of laughs. However, he showcased a vulnerable side to his framework in a touching performance that he carried with him until his untimely death in 1994. As funny as the movie is, it also offers valuable life lessons to all age groups. Subsequently, making Uncle Buck a family friendly movie that still resonates with a large audience.
2. Adventures in Babysitting (1987)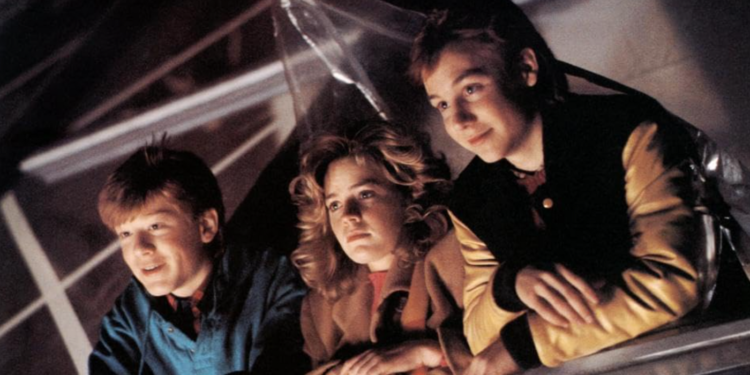 Adventures in Babysitting is a classic 1987 film that follows a babysitter (Elisabeth Shue) and her group of young charges as they embark on a wild and hilarious odyssey through the streets of Chicago. The film became an instant hit with audiences and has since gained a cult following. In 2016, a remake of the film was released, but it failed to capture the authentic 80s feel and charm of the original. This only further cemented the original movie as one of the best babysitter movies of all time.
3. Mrs. Doubtfire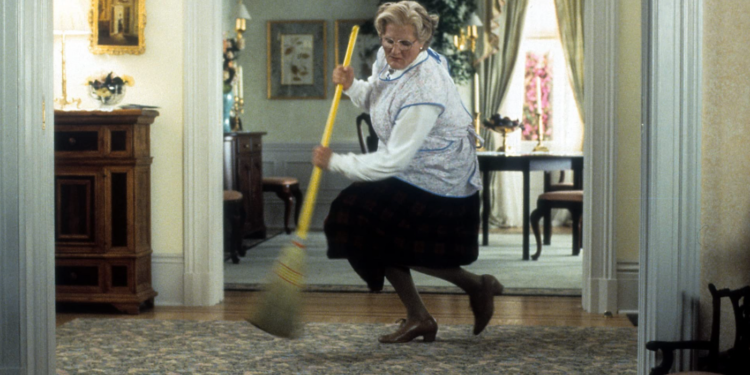 Forefronted by a career best performance by Robin Williams, Mrs. Doubtfire is a true cinematic comedy classic. The film follows the story of Daniel (Williams), a loving father who is determined to spend more time with his children after his divorce. In desperation, he transforms himself into an elderly British housekeeper named Mrs. Doubtfire, and manages to land himself a job as a nanny for his own children.
Williams delivers an outstanding and unforgettable performance in the picture. His ability to effortlessly switch between the characters of Daniel and Mrs. Doubtfire illustrates his talent and comedic prowess. He brings depth and heart to a story that could have easily been shallow, and delivers a timeless performance that was worthy of an Academy Award. His portrayal of the character is so beloved that it has become one of his most iconic roles, and the film is still embraced by audiences today.
4. Don't Tell Mom The Babysitter's Dead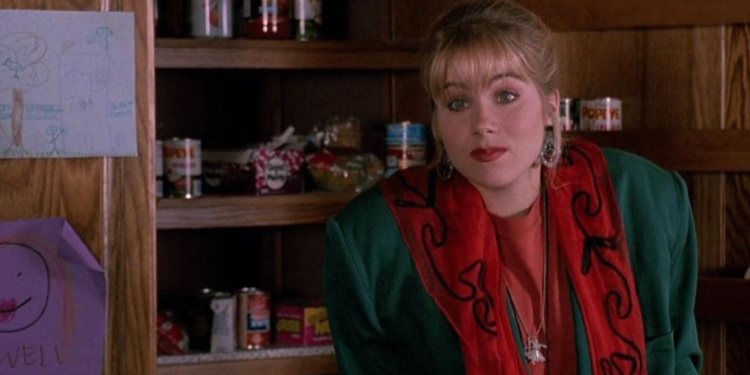 Don't Tell Mom the Babysitter's Dead follows the story of a teenage girl named Sue Ellen (Christina Applegate). After the unexpected death of their babysitter, Sue Ellen and her siblings are left to their own devices and must learn to navigate life without adult supervision. What resulted is a hilarious and heartwarming thrillride that has truly stood the test of time. The success of the film particularly launched the career of Christina Applegate. Her charming and relatable performance earned her critical acclaim and skyrocketed her to fame, leading to notable roles in films and television shows like Friends, and Dead To Me.
5. Halloween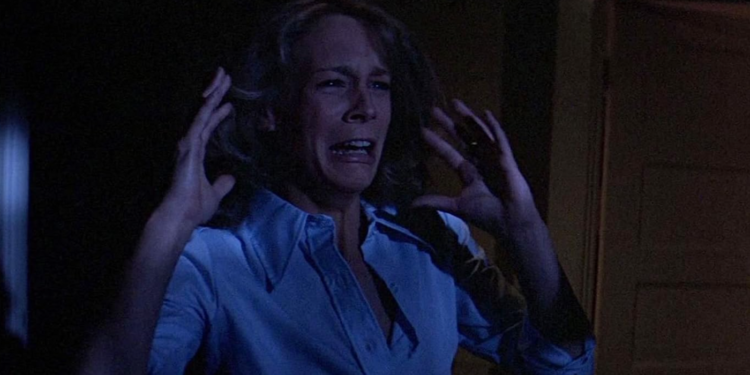 One of the most common themes in horror movies involves the terrifying experience of a babysitter being stalked by a crazed killer. This concept has been prevalent in many horror films over the years, scaring audiences with suspenseful scenes and jump scares. However, it was John Carpenter who pioneered this particular subgenre of horror with his 1978 classic, Halloween.
The film follows babysitter Laurie Strode (Jamie Lee Curtis) as she's pursued by the masked killer Michael Myers. Due to its success, Halloween set the template for many horror films thereafter. It remains a significant influence on the horror genre, with its depiction of babysitters being stalked by killers never failing to frighten movie-goers.
6. Three Men and a Baby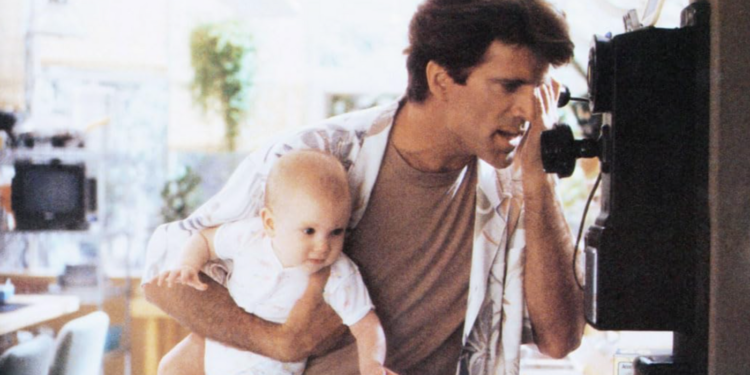 Three Men and a Baby is a heartwarming comedy film that follows the story of three carefree bachelors living in a New York City apartment. However, their lives are soon turned upside down when they discover a baby on their doorstep. Evidently left there by an ex-girlfriend of one of the men, the trio must now work out who is the father.
The hapless buddies struggle to grasp the basics of caring for a baby. Therefore, they face face numerous hilarious challenges. Such as diaper changes, feeding, and soothing the baby's cries. The movie's success can be attributed to the perfect casting of the three bachelors – Peter (played by Tom Selleck), Michael (played by Steve Guttenberg), and Jack (played by Ted Danson). They displayed perfect on-screen chemistry and brought their unique personalities to the film, creating one of cinema's most dynamic castings.
7. The Sitter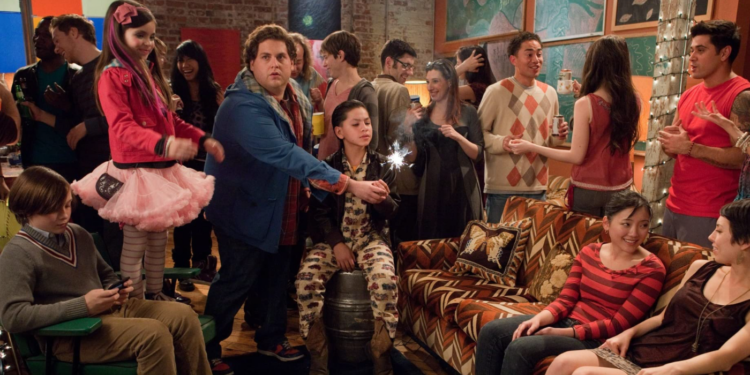 The Sitter is a 2011 comedy film starring Jonah Hill as a slacker named Noah who agrees to babysit three troublesome children for a night. Things quickly spiral out of control as Noah takes the kids on a wild and dangerous adventure throughout New York City, getting involved with drug dealers and dangerous criminals. Along the way, he learns important lessons about responsibility and the true meaning of family. The film features hilarious performances from Hill and the young actors who play the children, as well as a supporting cast including Sam Rockwell and Ari Graynor.
8. The Babysitter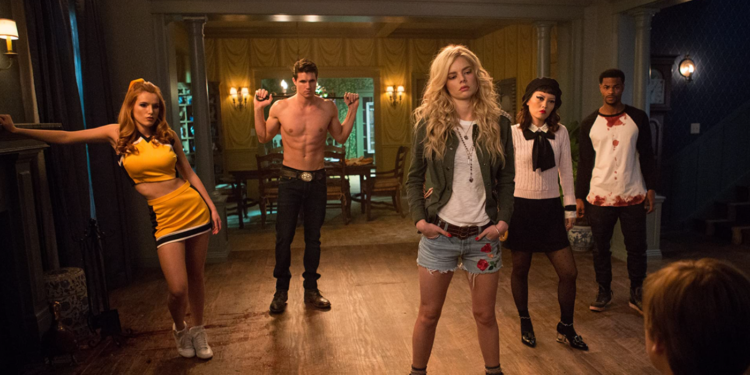 The Babysitter is a slick horror-comedy movie that features Samara Weaving as the lead character, Bee. The film centers on a young boy named Cole, who has an intense crush on Bee. However, one night, he discovers that Bee is part of a cult that seeks to complete a ritual using his blood. The movie is filled with unexpected twists and turns that intrigue and engage. Samara Weaving delivers a captivating performance as she balances her role as both an affectionate caregiver and a bloodthirsty cultist.
9. Look Who's Talking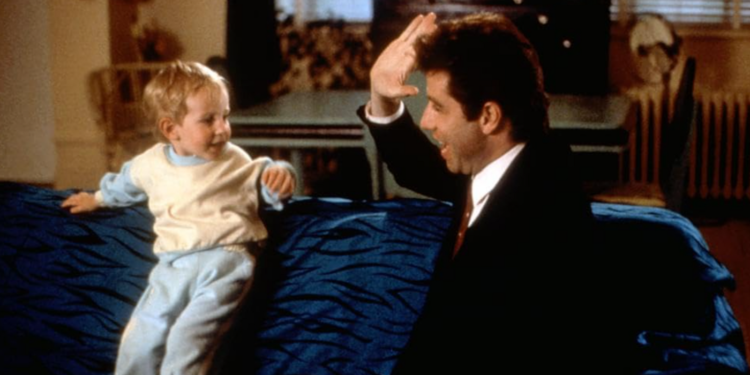 Look Who's Talking is a 1989 romantic comedy film that centers around a single mother, played by Kirstie Alley, and her search for love. What makes this film unique is that it incorporates the perspectives of her infant son, voiced by Bruce Willis. However, the movie was not initially popular among critics. It also marked a career dip for John Travolta. But after Travolta served an epic comeback in Pulp Fiction, this gave Look Who's Talking a second wind. Despite the initial criticism, the movie went on to become a cult classic beloved by many. Its clever and heartwarming story, combined with brilliant voice acting and an iconic soundtrack, have made it a timeless favorite among moviegoers.
10. Daddy Day Care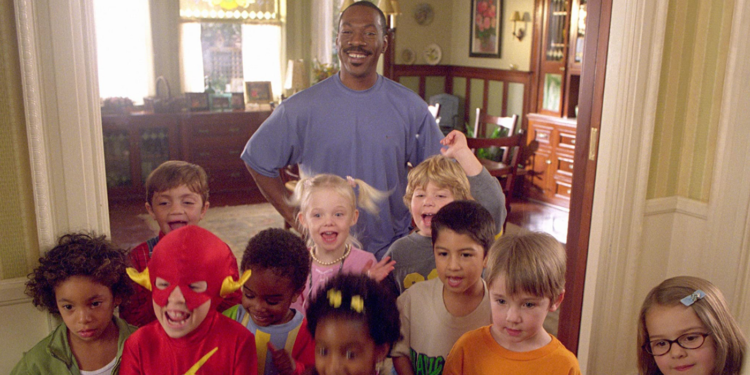 Daddy Day Care tells the story of two best friends, Charlie (Eddie Murphy) and Phil (Jeff Garlin). After they lose their jobs, they decide to start a daycare center in their own homes. The film serves up a hilarious take on the challenges of parenthood as Charlie and Phil navigate their way through the uncharted waters of taking care of young children. They soon realize that running a successful daycare is no easy task and have to learn everything from changing diapers to dealing with temper tantrums.