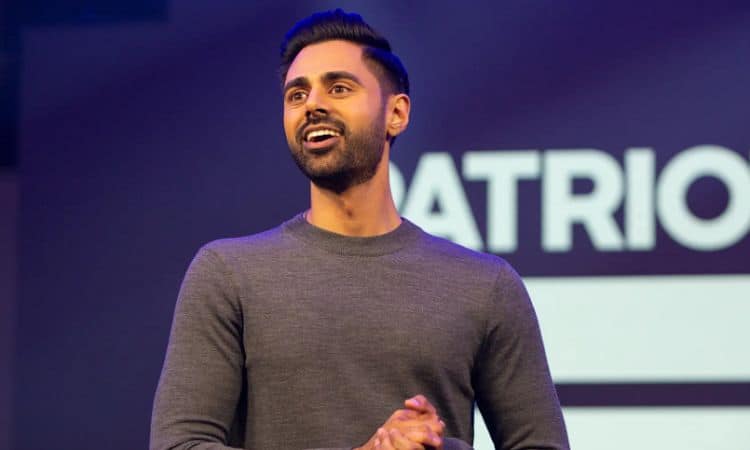 Having a show you love get canceled has got to be one of the worst things a viewer can experience – especially when that cancelation seemingly comes out of nowhere. That feeling is exactly what fans of Netflix's Patriot Act are dealing with right now. Since its debut in 2018, the show had built up a strong fan base and the cancelation came as a huge shock. In just two short years, the show, which was hosted by Hasan Minhaj, aired six seasons, and there was no indication that things weren't going well. During the pandemic, the show became especially important as it covered topics around many of the ways COVID-19 had impacted Americans. Now that the show is gone, there are lots of people who would like an explanation. Keep reading to learn why Patriot Act was canceled.
Who Is Hasan Minhaj?
Hasan was born in the United States to Muslim parents from India. He has always been passionate about politics and earned a bachelor's degree in political science from the University of California, Davis. During his time in college he also developed an interest in comedy and began to perform at stand-up shows. However, his love for politics was never too far away and he eventually began to get opportunities in the political sphere as well.
Prior to Patriot Act, Hasan Minhaj was most well-known for the work he did as a correspondent on The Daily Show. His quick sense of humor and ability to get straight to the facts made him popular among viewers. In addition to being a correspondent, he's also had a few acting roles in shows like Arrested Development.
Minhaj came up the with the concept for Patriot Act and was also an executive producer on the show.
Why Was The Show Canceled?
During its time on the air, Patriot Act was an undeniable success. The show won several awards including an Emmy for Outstanding Motion Design. In 2019, Hasan was also named one of the 100 most influential people in the world by Time Magazine. Things seemed to be going so well that a cancelation was the last thing on anyone's mind. As we all know though, the entertainment industry has a tendency to be fickle.
The news that Patriot Act was being canceled came just weeks after the 6th season aired. Unfortunately, Netflix hasn't officially revealed why they decided to cancel the show. However, based on the fact that Netflix has canceled several other shows lately, there's a good chance the platform has decided to move in a different direction. According to Forbes, a source said, "Netflix weighs viewers versus cost when making renewal decisions, and has struggled to succeed in the talk show category".
Minhaj initially addressed the cancelation in a tweet where he said, "What a run. @patriotact has come to an end. I got to work with the best writers, producers, researchers, and animators in the game. My 2 babies were born and grew up with the show. TY to @Netflixand everyone who watched." Although Hasan is handling the situation with as much grace as he can, losing a job is never an easy thing to deal with.
What Fans Are Saying
Fans of Patriot Act haven't been shy about sharing their disappointment on social media. Several people have tweeted to show their anger over the sudden cancelation. One user tweeted, "This ABSOLUTELY blows. #PatriotAct was an essential show, and it always deserved better than what Netflix gave it. I just hope Hasan Minhaj finds a home that supports him better next time around." While another said, "PATRIOT ACT GOT CANCELLED BUT THEY CAN MAKE THREE KISSING BOOTH MOVIES?? I HATE IT HERE".
Some fans have also expressed that Netflix seems to be have a knack for prematurely canceling shows that feature people of color. On the other hand, many people are still hoping that Netflix will reconsider. Realistically though, the chances of that happening are very slim. As far as I know, Netflix has never decided to un-cancel a show. On the bright side though, there may be a chance for the show to get picked up by another network.
What Will Hasan Minhaj Do Next?
Hasan hasn't discussed his plans for the future yet, but it's safe to say everyone hopes he lands on his feet. Hasan is incredibly talented and has a lot to offer viewers. Fans would love to see him back on their screens and would really love to see him host another show like Patriot Act. If this cancelation has done anything, it's reminded us all that the entertainment industry spares no one.
Tell us what's wrong with this post? How could we improve it? :)
Let us improve this post!