Believe it or not, folks, but half of 2010 has already come and gone. These first six months of the new decade have been filled with great television — both new shows and old have already premiered new seasons. That's why I've taken it upon myself to call out the top five new and returning shows of 2010, as well as the top five new and returning shows that I'm most anticipating for the year's second half. As always, keep in mind that this article is entirely an opinion piece and that any and all opinions are from a first-person perspective. If you disagree with any of my choices, feel free to discuss that in the comments section (or better yet, head to the forums with your thoughts).
Here's your key for the rest of the article by page number:
Introduction (You are here)
Top 5 New Shows
Top 5 Returning Shows
Top 5 Anticipated New Shows
Top 5 Anticipated Returning Shows
Read on, enjoy, and give me your feedback.
Top 5 New Shows
With 2010 came a bevy of brand new shows. Some failed miserably (Happy Town, The Deep End) while others prospered. Below is my list of the five best new shows that premiered from January onwards.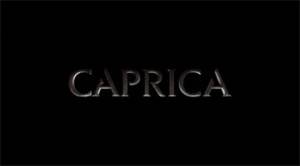 5. Caprica – Though the pilot episode has been around since April of last year, Caprica didn't get it's premiere proper until January. I'll admit, I was shaky about the first few episodes — episode two in particular really didn't strike my fancy. But as the show went on and developed a much deeper storyline with much more complex characters, the show really gained ground. Like its predecessor, Battlestar Galactica, I think Caprica is well on the way to becoming a cult favorite.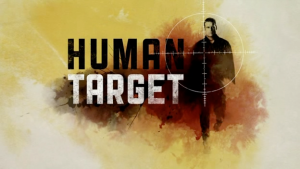 4. Human Target – It's really a no-strings attached hour of fun. If it hadn't been for the stunning cast of Human Target, I wouldn't have watched the show. However, its fun narrative and extremely cinematic feel really immersed me in the series. The actors were also good, with Mark Valley playing the solid lead Christopher Chance, and Chi McBride always reliable as the cautious manager Laverne Winston. Of course, Jackie Earle Haley really stole the show as tech guru Guerrero, a slippery but ultimately loyal character. Guest stars like Lennie James also helped the show — and it may have one of the best opening credits sequences of all time.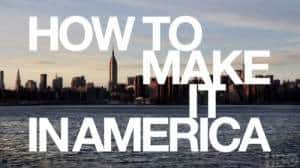 3. How to Make It in America – The theme song of this series says it all: "I need a dollar." The story revolves around two characters, Ben and Cam, who are two broke Manhattanites looking to make a name for themselves in the fashion industry. Without devolving into a lot of the camp of Ugly Betty, America told a fairly funny story about two sympathetic main characters. And instead of keeping us waiting for them, the series built a fairly solid arc with the duo, eventually culminating in a small yet meaningful success. Luis Guzman also shows off his rarely shown comedic chops as Rene, Cam's cousin, and he (along with the rest of the series, save a few duds) is really funny.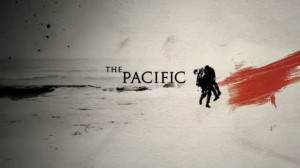 2. The Pacific – How could it not have made the list? Tom Hanks and Steven Spielberg have created such a fantastic war series that, even though it was only a miniseries, it might just be renowned as one of the best war films ever, right alongside its spiritual predecessor, Band of Brothers. The cast, less known than the BoB cast, still manages an absolutely great performance, with Joseph Mazzello and James Badge Dale essentially launching their careers with incredible acting jobs on both their parts. A truly gripping untold story, The Pacific was must-watch TV earlier this year.
1. Treme – HBO is really dominating this list, but it was ultimately the channel to beat for the first half of this year. David Simon, famous for his work on the critically lauded series The Wire, returned to HBO with an entirely different series. Treme could even be said to be the thematic opposite of The Wire. While The Wire was primarily plot driven and offered a slightly pessimistic outlook, Treme focused on the characters and had a more optimistic, hopeful outlook. Sure, one character may have committed suicide in the series' penultimate episode, but his death did serve the purpose of showing those who did succumb to the horrible reality of Katrina — while other characters are shown to be rebuilding their town and their lives and at the same time, growing closer together and growing as human beings. And, as Treme showed, some of those people could play some really good music.
Top 5 Returning Shows
The new shows weren't all that's been great about this year so far. Some returning shows really did well this year with their story, expanding upon or resolving the stories that began in previous seasons. Shows on this list must have begun their new seasons after January 1 (since this is the 2010 list, after all).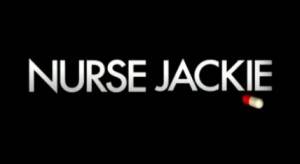 5. Nurse Jackie – I'll admit, I got a little fed up with Jackie Peyton at the end of season one. She didn't get caught, dammit! Sure, Eddie might have burst into the clinic and revealed their affair, but she just got high and locked herself in a closet. In season two, which started off months later, she still didn't get caught, but the precipice she was standing on grew a lot steeper, with Jackie beginning to commit seriously illegal acts. The season finale showed Jackie eventually facing an intervention from her husband and O'Hara, but she locked herself in the bathroom instead of facing them. While I'm still kind of mad that the season didn't offer us that much resolution on her predicament (we need to see the confrontation!), it was still great, and proved to be Showtime's only decent series.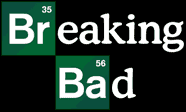 4. Breaking Bad – One of television's greatest shows came back for a spectacular third season. Or so I've heard. I've never actually seen an episode of Breaking Bad all the way through (I did catch the tail end of the season three finale), but the critical buzz about this show was just so great that it seemed criminal (heavy-handed pun alert) to leave it off the list. What I did see of the season seems to have the inevitable makings of a tragic buildup — Walt orders the death of a (relatively) innocent person in order to stay alive. The fact that the person is Dave Costabile (who will forever be sweet Doug from Flight of the Conchords) makes this tragedy even greater in my opinion. I can't wait to go back and watch the series before season four begins next year.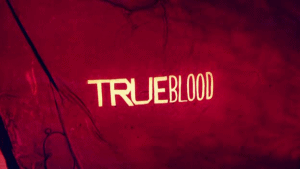 3. True Blood – It almost seems like a bit of a cheat to include True Blood on the list, since it's only a quarter of the way through the season. However, the season's been good. Sure, I've had quibbles about pacing, but it's overall taken the series in an interesting direction — and, as my fellow TVOvermind writers will be sure to point out — away from the Maenad storyline. The introduction of new characters is definitely a positive element — especially Franklin Mott (James Frain), the only character whose motives are really questionable at the moment — and definitely the most interesting character this year.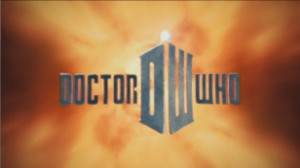 2. Doctor Who – If there wasn't already such a huge contender for first place, Doctor Who would without a question be occupying the top spot. This season sparked a rebirth of sorts for the series, in that it featured an almost entirely new cast and crew. Steven Moffat, in lieu of Russell T. Davies' departure, became the head writer of the series, and did a much better job, in my opinion. Along with the inclusion of new leads Matt Smith and Karen Gillan (and later Arthur Darvill), this season became easily the best yet. The season was full of stunning episodes with only a few duds ("Victory of the Daleks" being the worst), and it ended on the highest note yet for a Who finale, choosing to have the characters (and the audience) looking ahead to a bright future.
1. LOST – Was there ever any question? LOST's final season might not have resolved all of our burning questions, but it certainly was a satisfying conclusion to the series (for half the fanbase, at least). "The End," though not the most creatively titled episode, carried what has since been recognized as the theme of the show: live together, die together. The survivors did live together, so they didn't die alone — they met each other in a spiritual realm after death so they could move on to "what's next" together. It's a touching premise, and it was a touching conclusion to a wonderful show.
Top 5 Anticipated New Shows
2010 isn't over, folks! In fact, the second half of 2010 looks to be even busier than the first half, thanks to the upcoming fall season. There are lots of new shows from both the network and cable channels over the next few months… And some of those shows? They've got me really excited.
5. Running Wilde – I don't want to push the hype for this show to a point where it can't live up to it, but Running Wilde has a real shot at becoming the best comedy since Arrested Development. That's because Wilde is created by the same guy (Mitch Hurwitz), and stars one of the same guys (Will Arnett). So while it's debatable whether or not Wilde will live up to the high standard as Hurwitz's previous work (after all, it won't have Ron Howard's snarky narration), but I'm really holding out for a show as intelligent and hilarious as AD. It'll officially be an amazing show if David Cross guest stars.
4. No Ordinary Family – The title sucks (did they ever think it might get confused with Modern Family?) but from what I'm hearing, No Ordinary Family, which stars Michael Chiklis and Julie Benz, might be the best network show of the fall. It's basically Heroes but with a family instead of strangers — though I hate to draw that comparison, because look what happened to Heroes after that amazing first season — but I'm remaining optimistic that ABC might have found another hit.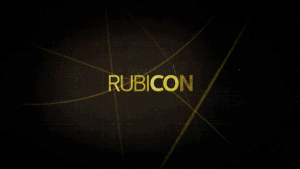 3. Rubicon – I watched the pilot episode for this show during the preview event (it's also available on iTunes for free), and it was pretty amazing. Starring James Badge Dale (The Pacific) as an intelligence analyst at a think tank, the show delves pretty deep into conspiracy from the get-go, showing the main character, Will, finding hidden messages in crossword puzzles, having a man killed by a train that he knew would hit him, and a whole complex maze of mythology that should develop beautifully. There's also some wonderful nerd humor in there, such as when Will refers to Millard Fillmore as a "lard-ass, Know Nothing thirteenth president" (sort of a pun there, since Fillmore can be considered unintelligent and was also a member of the American "Know Nothing" Party, which… ah, you don't care anyway).
2. Boardwalk Empire – You might call it The Sopranos 2.0. It's been four years since Tony cut to black, and HBO hasn't had a good new crime drama since. Now comes Boardwalk Empire, which has the same focus on crime, just set in the 1920's. The show also promises to mix the best elements of the gangster/crime genre, since it stars Steve Buscemi (Reservoir Dogs, The Sopranos) and Michael K. Williams (the absolutely fantastic Omar from The Wire). I'm looking forward to its premiere in September.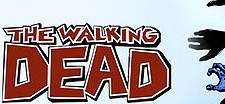 1. The Walking Dead – AMC is going to be the channel to beat. With Mad Men, Breaking Bad, and the aforementioned Rubicon, the channel is starting to catch up to HBO in terms of great programming. Too cap that off is The Walking Dead, a new series that focuses on — you guessed it — zombies! I love zombies, as long as they're done right. In a culture oversaturated with vampires and werewolves, having a resurgence of the zombie genre (which, aside from George A. Romero films, has been severely malnourished by film) can only mean good things. In series television form? Even better.
Top 5 Anticipated Returning Shows
Of course, some shows left off with marvelous cliffhangers that make me completely excited to see what they do next. These shows will resume their seasons in the second half of 2010. Here are five shows that have me waiting for more in anticipation.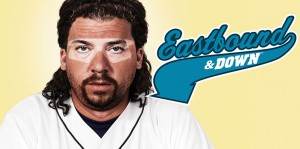 5. Eastbound and Down, Season 2 – It's been over a year since Kenny Powers became a P.E. coach, and finally, he'll be back at it when Eastbound and Down returns in the fall. If you haven't seen Eastbound and Down, you're missing some great comedy. It stars Danny McBride (Tropic Thunder, Up in the Air) as the protagonist Kenny Powers, an egotistical has-been. It also features Will Ferrell in a recurring capacity. LOST fans might be surprised to know that Kenny's brother is portrayed by John Hawkes, who played the hippie Other Lennon in season six. Eastbound and Down is a fun show that really captures the humor of the late 2000's comedy flicks like Step Brothers. It's not too clean, and it's not always funny — but it is a lot of fun. Season two premieres on September 26.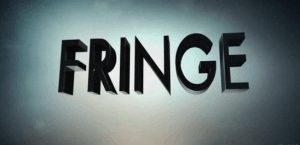 4. Fringe, Season 3 – Admit it. The season two finale of Fringe absolutely blew your mind. You could see the twist coming from a mile away, but still seeing our fearless hero, Olivia, trapped in a prison by Walternate in the alternate universe — that was shocking. How will Olivia be rescued? Where will our heroes go from there? That's the major question for the season three premiere, which hits in September. I'm excited.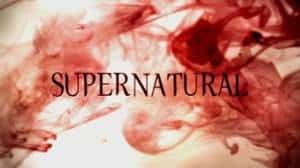 3. Supernatural, Season 6 – How do you follow up the apocalypse? Sam and Dean Winchester were supposed to have ended their adventures last season, if original plans had help on. Instead, they lived to fight another season (or did they?). How the Winchester Bros. continue after what could have been a perfect series finale is left up in the air, but it could really succeed, unless it falls into a quagmire of Scrubs season eight-esque failure.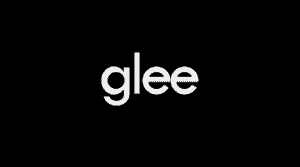 2. Glee, Season 2 – Glee was certainly the most well-received freshman comedy of 2009 (and it had some stiff competition). The show was more than a comedy, however. It was a drama, it was a musical… Glee mixed genres quite well. Of course, the only reason a lot of people watched was for the fantastic music video performances by the cast, and, if I've read reports right, Glee's second season will have plenty of those.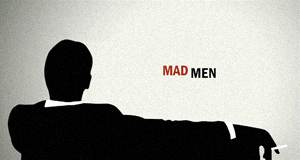 1. Mad Men, Season 4 – Don Draper's life is starting to mimic the opening credits of his show. The Mad Men ad man was left in a pretty awful spot last year; his wife had left him due to her inability to trust him, and he had just created his own company, Sterling Cooper Draper Pryce, to avoid an international merger. So where will we find Don and co. in season four? That's a mystery, but I have a feeling that the July 25 will be the beginning of one of the must-see shows of the year — especially if the series manages to nab a third Emmy for Best Drama in a row.
Tell us what's wrong with this post? How could we improve it? :)
Let us improve this post!