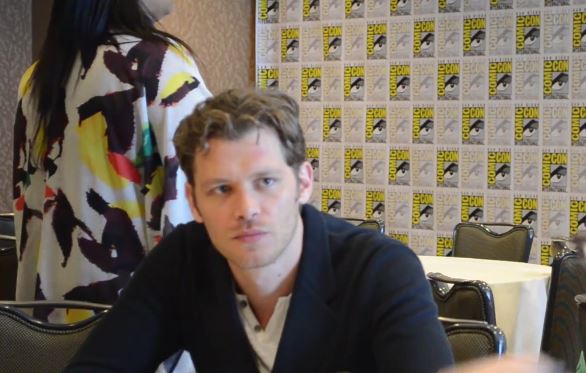 The Originals has always been a show about family, and it was very much all about the Mikaelson family in Season 2 of the CW vampire drama, with both Esther, Mikael, Kol, and Finn returning, Freya being introduced, and the siblings' Aunt Dahlia serving as the big bad. And while family will always be a major theme in The Originals, it will be explored in a little bit of a different way in the show's upcoming third season, one that series star Joseph Morgan called "vampire-centric" when we spoke with him at San Diego Comic-Con.
During our roundtable conversation with Morgan and reporters from other major news outlets, The Originals star discussed how the new threats that will emerge in Season 3 won't be immediate relatives of the Mikaelsons but instead sired vampires of the original family that have come to New Orleans to seek vengeance, making this season less about Klaus, Elijah, and Rebekah's parents and more about their "children," in a way. Additionally, Morgan also talks about how Klaus is doing as a full-time father with Hayley still trapped in her werewolf form for most of the month and if he believes his character will ever truly find love.
Watch our interview with Morgan, and be sure to check back this week for more videos with the rest of The Originals cast and the show's executive producers (which include some discussions about potential crossovers between The Originals and The Vampire Diaries this season). Also, keep an eye out for several other Comic-Con interviews with the casts of major series, such as Once Upon a Time, Supergirl, and Agents of S.H.I.E.L.D.
The Originals Season 3 premieres on its new night, Thursday, Oct. 8, at 9 p.m. on The CW.
[Photo via YouTube]