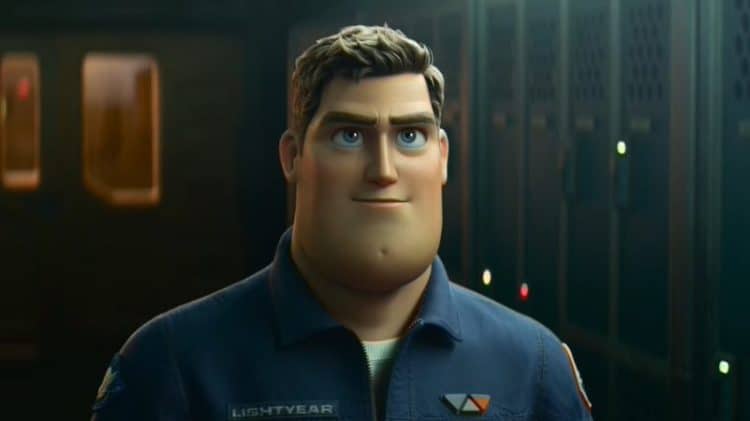 Are you a fan of Toy Story and Buzz Lightyear? Of course you are. After watching Toy Story 3 back in 2010, I thought that was a monumental conclusion to a great trilogy. Andy went off to college and brought himself to let go of his toys, including Woody, his ultimate favorite. But how many of you actually liked Buzz more? I'll admit that I was one of them and that's why I had a Buzz toy as a kid and not a Woody toy. Then again, I also wanted a Lotso after Toy Story 3 came out. I almost bought one, but ultimately decided not to and I actually regret it. And you know what? It actually smelled like strawberries. If you didn't want a stuffed animal that smelled like strawberries, then you need to clear your sinuses. But in all seriousness, it was a surprise when another Toy Story came out nine years after the third movie. That was a another great addition to the Toy Story film series, but as always, Buzz Lightyear stood out. Out of all the toys in Andy's collection, this little plastic space ranger stuck out like a gem among rocks. From his helmet, to his wings, to his star command uniform, there was just so much about Buzz that couldn't be ignored. That's why out of all the toys, Pixar decided to use him for far more things beyond Toy Story.
For instance, Chris Evans will be voicing the heroic space ranger in an animated movie coming out this June. And when I say space ranger, I do mean that literally. Yes, this Buzz Lightyear Chris Evans is voicing will not be a toy. Remember in the first movie when he actually thought he was a real space ranger and not a toy? Well, in this animated movie, he will actually be a space ranger. It's title will be Lightyear. So simple and yet so effective. Now I'm a little bummed that they didn't get Tim Allen back to voice Buzz, but this is also a different Buzz Lightyear. The whole idea behind this movie is that it will explore the origins of Buzz before he became a space ranger for star command. That sounds like a strange idea, but a version of it has been done before. I remember the cartoon series from 2000 to 2001 I used to watch all the time. It was all about Buzz being an actual space ranger and going on all kinds of space adventures with his fellow space rangers. There was even a direct-to-video movie made the same year it came out, which I also watched many times. Perhaps a little too many times, but as a young kid, how could I possibly resist real space ranger Buzz Lightyear?
Just like in the cartoon, the movie was all about the veteran Buzz Lightyear saving the galaxy from the evil Emperor Zurg. It was all kinds of fun and a good deviation from what we saw in Toy Story. Speaking of which, could Pixar possibly do the same for Woody? Oh, I definitely think they can. But let's face it, Buzz Lightyear is the ideal mascot for Toy Story and that's why Pixar chose to make more adaptations for the character. This time, they're doing something a little different than what they have done before. While the 2000 cartoon and direct-to-video movie showed us the adventures of a veteran Buzz Lightyear, this upcoming animated movie will tell the fictional origins story of Buzz. I give them credit for being different and as a lifelong Buzz Lightyear fan, I will be checking this out. Sure, I'm still bummed Tim Allen won't be returning to voice him, but I can't be mad that Chris Evans is stepping in to fill the shoes. If you can't get Tim Allen, then you got to get Captain America. It's the only logical move. As for how the movie looks, you better check out the latest trailer for it. Honestly, it looks good. Like, really good. In my opinion, it's much better than the first trailer.
For one, this trailer showed us some real action, not to mention we got to hear Chris Evans speak more than one line. And when we got to see Buzz do his space ranger thing, you got to see a brief glimpse of Emperor Zurg. This time around, he looks more like a cyborg and much scarier. This is the perfect villain for Buzz to fight in a much more modern take in the Lightyear lore. But let's not forget that this is still an origins story, so where did Buzz Lightyear come from before he joined star Command? The trailer reveals that Buzz and a whole community of humans are stranded on a distant planet. They have spent quite some time trying to leave the planet and their best option is to build a spaceship. And guess who will be the test pilot? So from the beginning, Buzz was already a trained astronaut and actually spent some time on another planet. It looks like we're off to a good start, but I'm just dying to see how he reacts to coming across star command. How will he react to meeting other space rangers? Better yet, how will his first interaction with Emperor Zurg play out? All good questions and they will all be answered in this upcoming Lightyear movie.
I think if you're a Buzz Lightyear fan, you need to check this movie out. So far, I love the way he looks, aside from the fact that he we can actually see his hair. I hope he puts on that purple head gear, but that's just me being the nitpicking fan. Seeing him in that star command uniform with the helmet on and the uniform itself glowing is just too cool to pass up. And I have to ask, what is the deal with that cat? I guess that's just Pixar adding in something new, but as long as we get a solid origins story and Buzz Lightyear engaging in some fun space ranger action, then I'm game. Buzz Lightyear to the rescue once again!