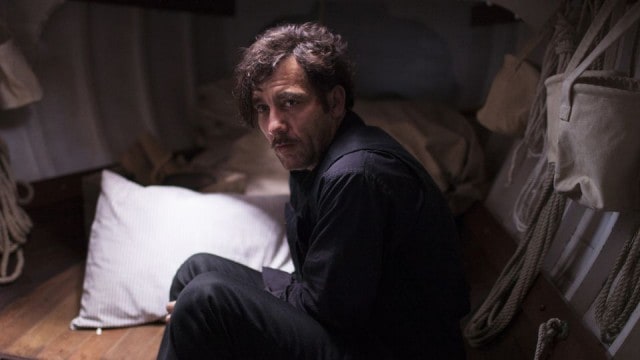 The Knick just doesn't do it for me; that is the biggest issue. It just doesn't hit home. I honestly feel crazy because everyone seems to love this show, and I just really don't. Having said that, there are things I like about it, and I do want to continue watching and see if it can win me over. So, I'll stop being so negative and write an actual review.
The Knick is supposed to be a star vehicle for Clive Owen's Thackery. It's not an undeserved role; Owen is as good as of an actor that you'll find working today. He can take a lot of mediocre roles and spin them into pure gold. He gave us a powerful performance last year, and in a show that I thought was a mess, he stood out like a beacon of light.
The Knick's Season 2 premiere was a very, very good table-setter. You can see the storylines being woven together, and character arcs making their first steps. But the least interesting part of it all is the Thackery storyline. It feels like the most shoehorned in, and the least natural and far removed from the rest of the world. Even though Clive Owen gives it his all, I can't help but wonder if this show would be better off if he stayed on the margins.
Honestly, I would much rather watch Algernon deal with the racism of the time, or watch Harry and Cleary interact, or literally anything else. There is so much richness to this world that to focus on Thackery and his addiction seems so, so boring. Harry is on trial for abortion, for Christ's sake! Algernon just broke ground on the new hospital with a bunch of racist white men! Even Cornelia's rapist father-in-law plot holds more intrigue for the possible twists and turns then watching Thackery become a hero again.
Enough of the negativity. I want to bring special mention to the Henry character, Cornelia's brother. I don't really remember him from the first season; he was there, and he wasn't anonymous, but he wasn't a huge part of the season if I remember correctly. He comes off as a genuinely good dude, but also as a very smart, savvy one. Part of my issue with Cornelia (and Algernon) is that they sometimes act surprised by the world around them and generally make decisions that come off as unbelievably naive. Henry comes off as much smarter and self-aware than that, and he uses that self-awareness to take a literal dig at the most powerful men in the town. I hope he remains as complex and interesting as I found him in this first episode.
I mentioned them above, but I was really, really glad to see Harry and Cleary come together again. I actually got a little emotional when Cleary told Harry he was going to get her a rich lawyer and save her. I don't know at what point that friendship/storyline became the one I was emotionally invested in, but I am all the way in. I was surprised at how much I cared about how they felt. I hope to God that takes up more space than last season, because I could watch them as a standalone show every day of the week.
Steven Soderbergh's direction is an enigma to me. I don't think I'm smart enough to get it. A lot of critics that I professionally look up to really talk up the direction of the show and how wonderful it is, but for me, it's almost ostentatious. I lose focus on what is happening in the scene because of what the camera is doing. There was a scene where Cleary and Barrow are circling the Cleary's new electric ambulance, and it was done on a handheld camera. The general shakiness just really felt unnecessary to me. Also, when Thackery and Gallinger were talking at the rehab house, we get a shot from below that has Thackery and Galliner out of focus, and a patient from the house in focus on the left. She's the one your eyes and attention are drawn to. Like, I get what they're trying to do there, but the point of that scene is to pay attention to Thackery and Gallinger, and if you keep drawing my attention to other things, how am I supposed to appreciate what is going on in the scene?
Anyways.
There is a lot that is promising about this season of The Knick, even if I'm not acting like it. This is a show made by very talented, very smart people, and I think with another season under its belt it has a chance to really hit its stride. Though I kind of blasted some of it, I am more optimistic about The Knick then I was when the first season ended last year.
[Photo via Cinemax]