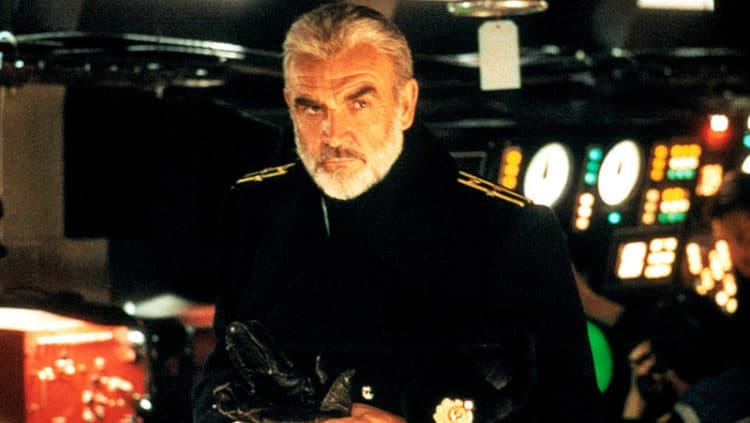 The thought of being at sea is, for some people, unbearable as there is little to no control over your surroundings. Imagine then being in a submarine below the waves, unable to go anywhere other than to another compartment of the sub and knowing that there is an unknown and waiting sea all around you waiting to rush in should anything untoward happen. It's not the kind of thought many people would want to entertain but it's the kind of thing that many of those serving in such a capacity have to keep in the back of their minds. That's why submarine movies are so tense, in part, since quite honestly a strong enough hit to any part of the sub could have huge ramifications for those within. That's just one reason why these movies tend to attract a lot of viewers; tension is just as compelling as drama sometimes.
Here are five of the best submarine movies ever made.
5. Das Boot
If nothing else is taken from this movie it's that life aboard a submarine is not an easy one, especially back in the days of the second World War. While subs are meant to take at least some punishment and be able to keep going there is a limit as the crew in this movie finds out. After surviving more than a few encounters that could have left their craft crippled and the lot of them dead they finally limp the sub back into a safe place only to be bombed by Allied troops. While many of the crew are killed or injured a few make it out in order to find safety elsewhere. No matter who fought for who, the damages incurred were quite great on both sides.
4. Down Periscope
Yes, despite the very serious nature of a submarine and its crew there can be a bit of humor used to spice things up. When Dodge and his crew are given an old relic from an era before nuclear subs to fix up and use in the upcoming war games they find it a task that's not only daunting, but just about beyond anything they're capable of handling. All the same they manage to spruce the Stingray up and get her moving, though not without a few difficulties here and there. Between the substandard wiring and the less than standard crew they still manage to put together an effort that's able to see them through to the end.
3. U-571
Complete the mission at all costs. This is one of the many things that any commander likely never wants to hear since it means that no cost is too high to obtain whatever objective is desired by high command. In the case of the sailors that are seeking out the Enigma machine in this movie it becomes the cost of their fellow crew members as they have to not only find and then commandeer U-571, but they have to somehow escape the situation with the goal in hand and their lives so that the mission is worth the risk. Through a great deal of struggle they manage to obtain their goal, but it comes at a high cost.
2. Crimson Tide
There can only be one commander on a sub, but even that commander has to be put in check when his judgment seems wrong at the moment. Ramsey and Hunter are two distinct and very strong personalities that when put together don't seem to form a very cohesive bond. It could be that Hunter was brought on at the last minute or it could be that Ramsey is an old dog that simply wants to do his job and not second-guess himself. But when it comes to launching missiles a country that's primed and ready to go to war it's best to know if you're doing the right thing by aiming your arsenal or sitting back and waiting to see what happens.
1. The Hunt for Red October
Men like Ramius are dangerous not because they know how to be aggressive and can back it up with years of experience, but more or less because they know how to make a person think that they're moving in one direction when in truth they already have their path mapped out with many different alternatives. His endgame is to make it to America and defect, but his methods are such that neither side really knows what he's doing until near the end when it becomes clearer that he's not going to behave in a manner that any of them really expected. When it's all said and done though he does defect and the Red October is delivered into American hands, with Ramius able to finally claim a new home for himself and his crew.
Just thinking of being in a submarine beneath the waves is enough to give a lot of people chills.