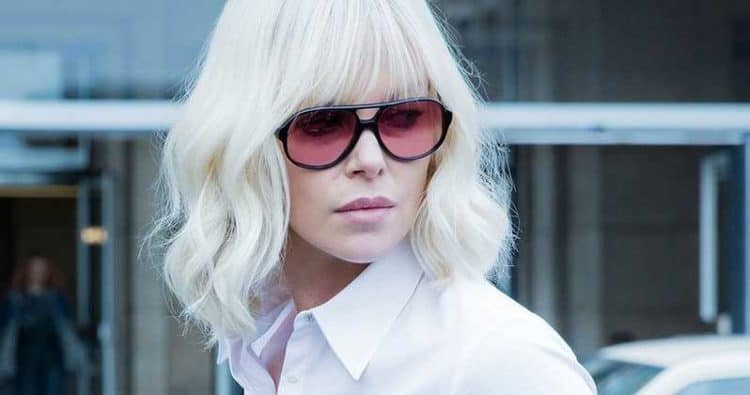 The spy game is a dangerous undertaking in films since it almost always seems that someone is going to get killed for the kind of information that is only good to those that know how to understand it. But when The List, a list of all active agents in Berlin for the 'good' guys and the 'bad' guys is compromised and out in the open, Lorraine has to be the one to go and retrieve it. Atomic Blonde had a standout cast and an instant reputation for putting a woman into a position where she's not only the strongest and most lethal person in the story, but is the one driving the story as well. The soundtrack to this movie is something that a lot of people likely enjoy since it features some of the best songs from the 80s, sometimes in new ways but always recognizable for what they are.
Here are a few of the best songs from Atomic Blonde.
5. Under Pressure
It really seems like being a spy would be a high pressure career, especially if a person was active in the field and had to do things that most other people couldn't. But at the end of the day there would be more pressure it seems to make sure that the job is done and the mission is complete in order to feel some sort of release and possibly relief that a person has done all they could. That seems to be the case at the end of the movie, at least in part since The List is secure and the bad guys are either dead or have been dealt with in various ways. Spy movies tend to make it feel as though one part of the job is always going to be up in the air no matter the outcome.
4. Killer Queen
Using Charlize Theron as the main actress in this movie did kind of make sense considering that she does have something an imposing stature and is able to really project herself as an emotionless figure that can kick some major butt. That being said this is one of the only films in which she's been physically aggressive and seemingly capable of the feats that her character accomplishes so readily within each fight. Spy movies have for a long time been a male-dominated field and to see a woman take the reins like this and get after it with such zeal is actually very liberating and fun since it creates a whole new dynamic to the spy game.
3. 99 Luftballons
A lot of times you'll hear this song in a much more upbeat fashion since it is a fun and engaging track that a lot of people like to try and sing along with. But somehow it still fits within this movie since like every other track it was selected for a very good reason and was made to work with the movie on a level that makes it more compatible. There is something to be said about the music department that works on a movie and how they go about finding the right way to inject the proper music into a film so that it won't seem clunky or otherwise awkward. But since this movie is set in the 80s it does make sense to use 80s music that was seen to be quite popular.
2. Personal Jesus
A couple of tracks that were used for this movie are just flat out ominous in their sound and it definitely brings a bit more emotion and urgency to the movie that is appreciated and even celebrated just a bit. As with any movie it's kind of required that you make the music fit the movie or vice versa since without the ability to vibe with one another either the music or the movie will tend to fall part at the edges a bit and seem as though it's not bound to stick with the pairing it's been given. In other words if the song and movie don't match then it's kind of like watching an adult try to squeeze into a kiddie shirt, it's possible but it doesn't really work.
1. Blue Monday
There's just no denying that this song is perfect since it has the right kind of sound to perfectly accentuate the feeling and tone of the movie and, like it's been seen in other movies where this song is involved, it manages to set a scene as well. Some songs are great since they're so adaptable and can be used in various scenes and situations, but songs like this are great because they do need to be used in a very specific way. But when they are there's no way to really deny that they're entirely effective and convey the feelings that are being displayed on screen.
Atomic Blonde was an interesting movie to say the least.