Anfisa from 90 Day Fiancé is probably one of the most recognizable stars from the TLC franchise. The Russian TV personality made headlines when she and Jorge Nava from California appeared on 90 Day Fiancé Season 4, which premiered in 2016. Their relationship started on Facebook, and after hitting it off, they met for the first time four months later in Spain.
While most reality TV shows are filled with scripted drama and some white lies, Anfisa never lied about what she wanted from her partner. Money. She clarified that she wanted the finer things in life, but Nava always promised what he couldn't deliver. Although the two aren't together anymore, Anfisa has evolved to become a well-rounded person. Read on to learn more about Anfisa's evolution after 90 Day Fiance.
Why Did The 90 Day Fiancé Couple, Jorge Nava and Anfisa, Split?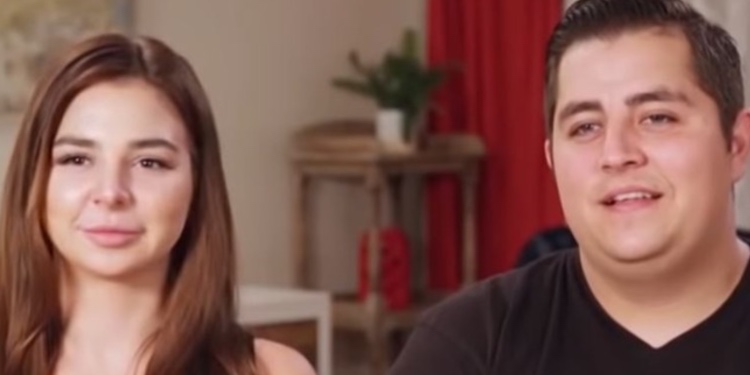 This couple had its ups and downs, but their relationship was mainly filled with arguments. Anfisa wanted jewelry, a beautiful wedding dress, and a $10,000 handbag, among other things. But Nava just didn't have the money. With pressure from the public and his family, their 2017 marriage didn't have the support it needed to survive. Despite being a key factor in their relationship, it's not money but jail that ended their marriage.
Nava was arrested, found guilty of marijuana possession, and sentenced to two years in prison. During that time, their marriage suffered due to the distance. While Anfisa says she tried her best to keep their relationship afloat, Nava insists that she abandoned and cheated on him when he needed her most. They divorced in December 2020 and have been living their best lives away from each other. Nava married Rhoda Blau in Las Vegas in 2022, and they have two beautiful children together.
While the show gave her fame, Anfisa doesn't want to be associated with the 90 Day Fiancé franchise anymore. She believes the show exploits most of its stars—especially those from lower-income countries. Even fans know that TLC brings in a lot of money because of this one show with its numerous spin-offs, yet they pay their stars very little.
She Has a Business Degree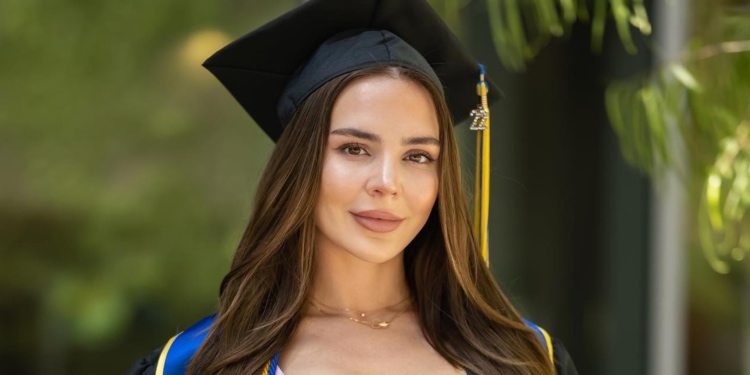 In 2022, Anfisa revealed that she enrolled in college and earned a bachelor's degree in Business Administration. She had just wanted to take a few classes in community college and see how it goes. When she got enough credits, she applied to UC Irvine and was accepted. Four years later, Anfisa graduated top of her class from one of the top universities in the U.S.
Anfisa was uncertain about attending a four-year college, but thanks to her supportive friends, she took the bold step and got accepted. She posed on Instagram in a cape and gown and looked happy with accomplishing one of the things she wanted since she was a child. In February 2022, Anfisa celebrated another milestone. She shared on her YouTube channel that she had moved into a new apartment. She was still unpacking a few boxes and arranging things in her beautiful new home.
Anfisa Is Focusing on Her Fitness Career
Anfisa looks very different from the first time fans met her on 90 Day Fiancé. She's never hidden that she loves cosmetic surgeries. It's one of the first things fans knew about her when she appeared on the reality tv series. Over time, the fitness trainer revealed that she's had a boob job and likes to get botox to enhance the appearance of her skin. She recently shared with her fans on Instagram that she paid for another rhinoplasty in Turkey in May 2022.
Aside from some cosmetic enhancements, she's also had a physical change thanks to bodybuilding and her new favorite activity- working out. Anfisa says she wanted to keep busy and find something she would enjoy while Jorge was in jail. She fell so in love with fitness that she participated in her first competition in 2019. Because of Covid-19, she had to delay her plans but in July 2023 she revealed that she was back on the National Physique Committee (NPC) stage again after four years. She doesn't share much on her YouTube channel with over 400,000 followers but when she does it's mostly important information.
With over 800,000 followers, she has an ideal platform to share fitness brands she works with, like @bombshellsportswear. She's also partnered with wellness brands. Nearly all of her Instagram photos are filled with fitness photos, and she's proud of the body she's working on. On her Instagram page, fans can see that Anfisa spends most of her time in the gym, which makes her happy.