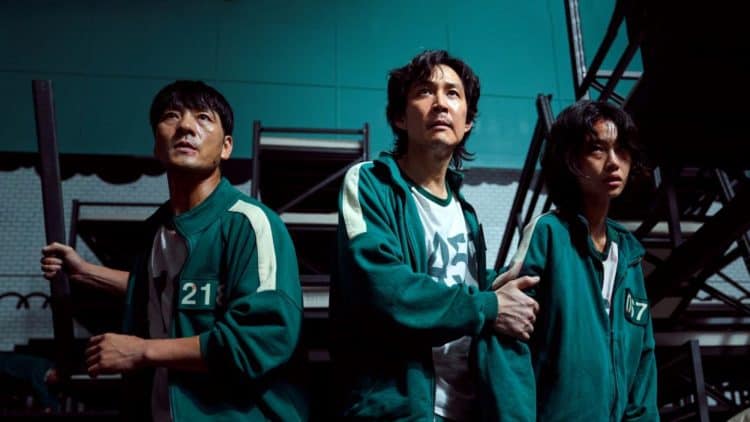 When Squid Game was released on Netflix in the fall of 2021, it didn't take long for the series to become a huge hit. In fact, it is now the most popular Netflix series of all time. With the perfect combination of suspense, competition, and social commentary, many people found the show to be relatable on several levels. In addition to being renewed for a second season, Netflix has also found another way to capitalize on the Squid Game success. It was recently announced that the streaming platform will be producing a Squid Game-inspired competition show called Squid Game: The Challenge. If you've seen the series, you're probably wondering how Netflix plans to pull this off without killing anyone. Luckily, you've got to the right place to get all of the details. Read on to learn more about Netflix's Squid Game: The Challenge.
What Is Squid Game About?
If you haven't seen Squid Game, you may not understand why a real-life competition show based on the series is such a big deal. In order to avoid any potential spoilers, I'm doing to describe the series as quickly as possible. Basically, Squid Game is about a down-on-his-luck guy who gets a mysterious opportunity to get himself out of debt — and become rich — by playing a series of games. However, when he accepts the offer, he doesn't realize that everyone except for the lucky winner will die during the competition.
Here's What to Know About Squid Game: The Challenge
Now that you have a baseline understanding of Squid Game, it's time to talk about what you can expect from the real-life version.
Large Cash Prize
In Squid Game, the cash prize was around $45.6 billion which was more than enough to make people risk it all for a chance at winning. Although the prize in Squid Game: The Challenge won't be quite that large, it's still a good amount of money. In fact, the show's prize, which is said to be $4.56 million, is going to be the largest cash prize in TV history. It's no secret that the bigger the prize, the more willing people are to get extra competitive. This means that viewers can probably expect some very intense moments from this show. After all, whoever wins is going to have their life changed forever.
Game Play
As of now, there hasn't been a lot of information released on how Squid Game: The Challenge will be played. What we do know, though, is that there will be a total of 456 contestants from around the world who will be competing over the course of 10 episodes. From what we know, filming will take place in more than one country. According to an article from Netflix regarding the show will follow the contestants "As they compete through a series of games inspired by the original show – plus surprising new additions – their strategies, alliances, and character will be put to the test while competitors are eliminated around them. The stakes are high, but in this game the worst fate is going home empty-handed."
Premiere Date
As soon as news broke about Squid Game: The Challenge, lots of people were excited about the show's release. Unfortunately, though, there haven't been any details on when the show will be released. However, we do know that filming won't take place until early 2023 which means that we won't be getting the show until at least the middle of next year. While that feels like a long time to wait, it'll hopefully exceed all of our expectations.
Casting
If your first thought when you heard about Squid Game: The Challenge was that you'd love to participate, the good news is that you can. Those who are interested in being contestants can apply through the show's official casting page. Those interested in applying from the United States must meet the following requirements:
Be at least 21 years of age
Have the legal right to reside in the United States
Must be available for four weeks to film
Must have a valid passport and be able to travel to all necessary locations
Cannot be employed by or work with any company within All3 Media Group and/or Netflix. Applicants can also not be immediate family members of anyone who works for or with these companies
It's important to note that the online application requires you to upload several photos and a video. Since there will probably be lots of applicants, people will likely only hear back if the production team is interested in moving forward.
Watch the Teaser
Tell us what's wrong with this post? How could we improve it? :)
Let us improve this post!