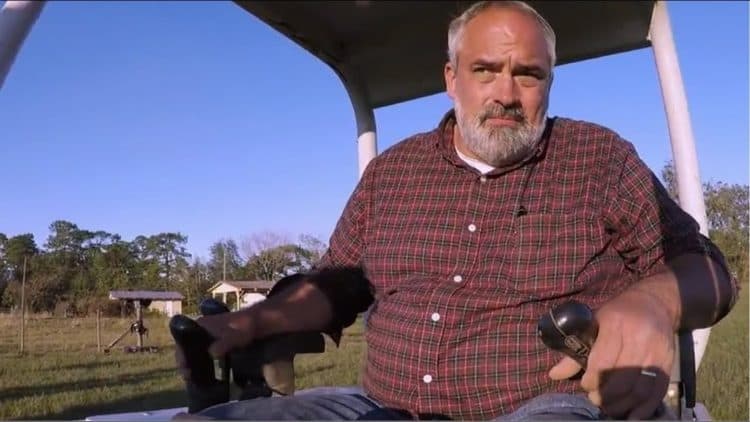 The Curse of Civil War Gold is a relatively new show that can be found on the History Channel. Given its name, it should come as no surprise to learn that it is a spinoff of the very popular Curse of Oak Island, presumably because there is a limit to the number of seasons that the cast and crew can spend at the same location before exhausting viewer interest. However, while The Curse of Oak Island is focused on the supposed treasure buried on Oak Island, The Curse of Civil War Gold is focused on different stories involving a different treasure. Here are 10 things you might not know about the show:
1. Based On Stories of Confederate Gold
The Curse of Civil War Gold is focused on the stories that are told about lost Confederate gold. There are various stories told about said subject matter, but the gist of them is that some of the Confederate's gold reserves were never found by U.S. authorities, meaning that it is still waiting out there to be uncovered by some lucky individual. Unsurprisingly, there are a lot of people interested in this kind of thing.
2. Confederate Gold Stories Are Known Beyond the United States
Naturally, Confederate gold stories are most popular in the United States. However, it is interesting to note that they are famous enough for them to have secured some measure of fame in other countries as well. For example, Confederate gold has showed up in an Italian comic book series called Tex, which is an Italian interpretation of American Western stories. Likewise, Confederate gold has showed up in a French-Belgian comic book series called Blueberry, which is a French-Belgian interpretation of American Western stories because those were really, really popular in Europe at one point in time.
3. Confederate Gold Stories Have Shown Up a Lot in American Media As Well
For that matter, it should be mentioned that Confederate gold stories have shown up a lot in American-made media as well. In particular, it is worth noting Gone With the Wind, in which Rhett Butler claimed to have stolen the Confederate gold, as well as The Good, the Bad, and the Ugly, in which the Confederate gold is said to have been stashed in a cemetery.
4. There Isn't a Single Confederate Gold Story
It is important to note that there isn't a single Confederate gold story but rather an entire collection of them. This is wholly unsurprising because there isn't a single origin for the stories. Never mind a single line of speculation for what happened to the treasure, assuming that it ever existed.
5. Might Be Some Historical Basis
With that said, it isn't impossible for there to be some historical basis to the stories of Confederate gold. For instance, there are historical accounts stating that the Confederates moved some of their gold to Columbus, GA, where it was stored at a local bank for safekeeping. Eventually, Confederate General P.G.T. Beauregard was ordered to take the gold by force from the local bank, but his biography states that he doesn't know about the ultimate fate of the gold save that it was presumably spent by the Confederacy on something that was beneficial for it. With that said, it is important to note this isn't exactly a story of lost Confederate gold so much as a story of incomplete accounting, which is wholly unsurprising for such a conflict.
6. Based on the Version Involving Jefferson Davis
In any case, The Curse of Civil War Gold is based on the version of the story in which Jefferson Davis attempted to escape with a considerable amount of gold towards the end of the American Civil War. Since U.S. authorities didn't recover that gold when David was captured, the story claims that something must have happened to the gold.
7. One Idea Is that the Gold Was Dumped Into Lake Michigan
One idea is that the gold was dumped into Lake Michigan while Davis and his party were escaping, thus explaining the involvement of Rick and Marty Lagina. After all, considering the sheer amount of time that they have spent on Oak Island, they have plenty of experience when it comes to search in the waters.
8. The Other Idea Is that the Soldiers Looted the Gold
Meanwhile, the other idea is that the soldiers who captured Davis and his party did what soldiers have been doing since time immemorial, which is to say, they looted the gold rather than report it to U.S. authorities. As such, part of The Curse of Civil War Gold involves looking at the wealth of the soldiers in the party that captured Davis to see whether they can pick up anything interesting that way.
9. Lots of Potential For Continuation
Speaking bluntly, The Curse of Civil War Gold has a lot of potential for continuation, much more so that The Curse of Oak Island. This is because Confederate gold stories cover a lot more ground, whereas Oak Island stories are limited to a single, not particularly important island. As such, assuming that the people behind the show play their cards right, they could keep this going for years and years without exhausting their narrative possibilities. With that said, considering the case of The Curse of Oak Island, it is clear that they don't actually need this potential to keep such shows going anyways.
10. Don't Expect Any Gold
On a final note, interested individuals might not want to get their hopes up when it comes to the chances of gold being found on the show. Unsurprisingly, there has been a fair amount of interest on the part of historians when it comes to Confederate gold, so it says something when they tend to be skeptical on the matter. Still, the whole thing should be pretty entertaining, which is what matters the most for most people when it comes to reality TV shows.