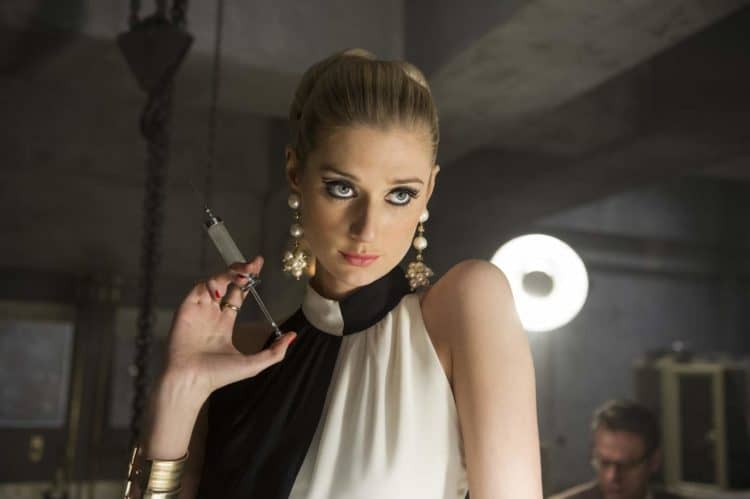 Yes, it's still going to be an entire year before The Crown hits Netflix once again. But the showrunners promise that the wait's going to be worth it. They haven't been selfish with the teasers, either. In January last year, they dropped a major casting update, announcing that Imelda Staunton is taking over as Queen Elizabeth II, inheriting the much-coveted role from Olivia Colman, who herself received the role from Claire Foy. It's been a lucrative role for Staunton's predecessors, netting both Foy and Colman Emmy wins for playing Her Majesty. Fans are all waiting to see how Staunton will make the character her own. A tried-and-tested actress, whose work had been highly prominent in Britain and beyond, Imelda Staunton's tenure as the queen promises to be her best role yet.
Jonathan Pryce (The Two Popes) also takes over from Tobias Menzies as Prince Philip. Josh O'Connor will be passing the baton to Dominic West for the role of Prince Charles. Everyone's anticipating Elizabeth Debicki's turn as Princess Diana. She will be playing the People's Princess after Emma Corrin's one-season tenure. As fans wait to see her perform in the upcoming seasons of The Crown, everyone's asking: where else have we seen Elizabeth Debicki in?
The Great Gatsby
The Great Gatsby starred Debicki, alongside Leonardo DiCaprio (Titanic) and Tobey Maguire (Spider-Man). Debicki talked about having to showcase her dancing chops in the movie, telling Vanity Fair, "Charlestoning is hard. People were fit in the 20s to be able to do that. I guess they didn't sit in front of their computers all day." Really? One doesn't think of the 20s as especially fitness-crazed. "Well, the first time I did it I was absolutely wiped. Maybe in the 20s they were skinnier and had less body to throw around? I wouldn't be surprised if there's a whole new trend of Charleston classes at the gym, instead of, like, pole dancing." The Great Gatsby received mixed reviews during its release, a rarity for a project led by Leonardo DiCaprio. Jason Bailey of FlavorWire wrote, "It's a headache-inducing mishmash of waving curtains, hyperactive fades, aggressive zooms, and Baz basically just throwing things at the lens (confetti, champagne, fabric, Tobey Maguire)."
Guardians of the Galaxy Vol. 2
Marking her first foray into the Marvel Cinematic Universe, Debicki played the villain Ayesha in the second installment of the Guardians of the Galaxy franchise. In an interview with Comic Book, Debicki said that she enjoyed playing the role and that she'd be more than willing to return as the character: "I want to, I want to. I love [Ayesha]. I actually really, really loved playing her, and I loved making that movie and working with everybody and James, and it was… it was a really fun job for me. So I hope so. I, sometimes I just think about her golden throne and her golden dress, just waiting somewhere in the wings. I would love, even if I just sort of scooch on for a second. I mean, I would love to come back."
The Cloverfield Paradox
A part of the Cloverfield franchise, Elizabeth Debicki starred in this 2018 sci-fi film alongside Daniel Brühl (Vaya Con Dios), Aksel Hennie (Headhunters), Gugu Mbatha-Raw (Doctor Who), Chris O' Dowd (IT Club), John Ortiz (Fast & Furious 6), David Oyelowo , and Zhang Ziyi (Memoirs of a Geisha). The movie was widely panned, having been dubbed the weakest of all Cloverfield films. Writing for Newsweek, Emily Gaudette pointed out the lack of character development in the film: "One of the big problems with Paradox is that 85 percent of the film is explanation, leaving very little time for character development. We know, for instance, that the heroine (Gugu Mbatha-Raw) accidentally killed her children and likes watching videos of them, but that's about all we get. The dazzling cast around her are wasted playing stereotypes: David Oyelowo as the stoic captain, Daniel Brühl as the surly German engineer, and Chris O'Dowd as the one (failed) attempt at comic relief."
Peter Rabbit and Peter Rabbit 2
Elizabeth Debicki has gotten good at playing intimidating villains in films, so lending her voice to a charming children's story must have been a breath of fresh air for the actress. Debicki voiced Mopsy Rabbit in the 2018 computed-animated film Peter Rabbit, alongside James Corden (Doctor Who), Margot Robbie (Suicide Squad), Daisy Ridley (Star Wars), and Sia. She reprises her role in its sequel, Peter Rabbit 2: The Runaway. In an interview with CinemaBlend, Debicki shared her experiences working on the second movie: "We made this a little while ago now, but I feel like there were. There were a few little bits and pieces, and that's part of the joy of working with Will (director). He's always interested in how you can make it just slightly funnier, so if you suggest something that may be slightly better, he'll always jump on it and throw it into the movie." Peter Rabbit received mixed reviews, with a particularly positive one coming from Wenlei Ma of news.com.au: "Peter Rabbit is a modern update that doesn't lose the allure of the original stories. It boasts plenty of laughs and doesn't shy away from meta references, even breaking the fourth wall at one point, but it maintains the message of family and kindness — something kids and adults can both get behind. The blend of animation and live action feels natural and even at its most ridiculous points, the film is still irresistibly likeable. It may not look like much at first but Peter Rabbit is an unexpected pleasure."
Widows
Elizabeth Debicki starred in 2018's Widows, alongside Viola Davis (How To Get Away With Murder), Michelle Rodriguez (Resident Evil), and Cynthia Erivo (Chewing Gum). In an interview with GQ, Debicki talked about her role: "There were many reasons why she appealed to me but also, honestly, I waited a long time in may career to play somebody who felt as real and authentic and multidimensional as Alice. As a young actress, I've had to fight to be considered for one. There's also this combination of things, like my physical appearance and my essence—as an actor I think everybody has an essence, something centric to who they are that you're not really in control of—I've always been cast in higher status parts. I completely understand that and I love to play those parts, too, but I wanted to play somebody really normal, which is on the inside how I feel but not necessarily what I project all the time." Debicki received many accolades for her role in Widows, including a win as Best Supporting Actress from the Hawaii Film Critics Society.