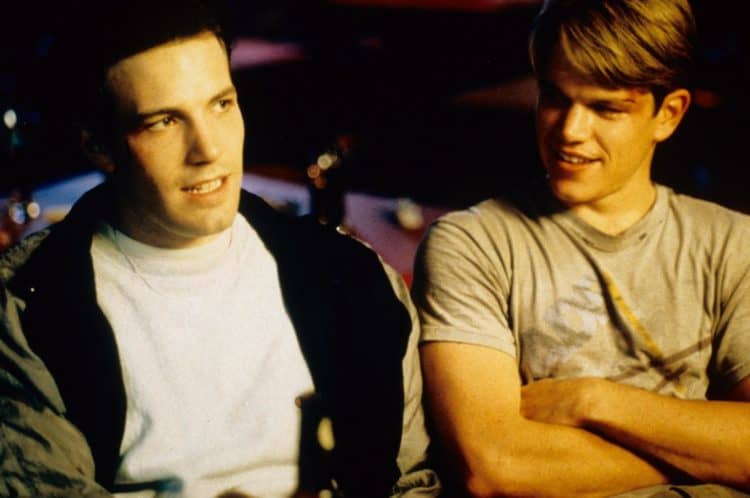 Matt Damon is arguably one of the most well-known actors of his generation. Over the course of his career, he has appeared in dozens of movies and has given us some very memorable characters including the legendary Jason Bourne. Along the way, he has also won several awards including two Golden Globes and an Academy Award. But while fans have gotten to see Damon play a wide variety of characters, there is still one many are hoping for: a superhero. With his versatile ability and his obvious knack for action movies, Damon would be a great fit for a superhero role. But while most actors would jump at the opportunity to be part of any kind of superhero project, Matt Damon has one requirement. Read here to learn about Matt Damon's condition for a superhero movie.
Here's What Matt Damon Would Need to Star in a Superhero Movie
When people hear that Matt Damon has a specific condition for starring in a superhero movie, they probably assume that it has something to do with money. However, that isn't the case at all. What Matt Damon needs in order to enter the superhero world has everything to do with friendship and collaboration.
According to an article from Looper, Damon said "I'd consider anything with the right director, but I can't imagine there are any superheroes left, I think they're all taken at this moment. If [Ben Affleck] was directing me, I'd jump on it in a New York minute. I'd love to work with Ben". Most people would agree that they don't go to work to make friends, but being able to work with you people you like always makes a job more enjoyable. Working in the entertainment industry doesn't appear to be an exception. Not only have Ben Affleck and Matt Damon worked together before, but they have been friends since they were very young.
In an industry where relationships of any kind can be extremely difficult to maintain, Matt Damon and Ben Affleck have forged a friendship that has withstood the test of time. According to an article from Insider, Ben Affleck said the following when discussing his friendship with Matt Damon, "Before Matt, I was by myself. Acting was a solo activity where I'd just go off and do something, act in a little TV show or something, and no one understood it. None of the other kids knew what it was I did, how it worked, or anything. All of a sudden, I had this friend, Matt, and he gets it and wants to do it and thinks it's interesting and wants to talk about it. Soon both of us are doing it."
With a bond like that, it's easy to see why Damon would want to share his superhero experience with Matt Damon. Unfortunately, there's no evidence to suggest that Ben Affleck has any plans to direct a superhero movie now or at any point in the near future. Hopefully, however, that time does eventually come. In addition to it being a great opportunity for Damon and Affleck, it would also be an awesome moment for fans – especially because Ben Affleck is no stranger to the superhero genre.
What Superhero Should Matt Damon Play?
Even though the possibility of Matt Damon playing a superhero is very up in the air, lots of fans have already talked about which character(s) he would be a good fit for. In a Reddit thread, a user named TheJoshider10, wrote, "I know some like to hate on this fan casting, but he really is a good shout to play Hush. You need someone who can show that friendship dynamic with Bruce and they're the best fucking friendship in Hollywood. They definitely have chemistry and Damon is an A-lister, and would be great for marketing."
Another user, Duke_Thunderkiss, added, "He should play Shazam. He can portray the childlike wonder that a modern Shazam has. He would make the rock look even more evil and scary as his villain. And wouldn't it be cool to see the good will hunting boys together again in JL?" Since this post was written, Zachary Levi was already cast to play Shazam in the 2019 movie, so this one seems especially unlikely.
At the end of the day, though, many Matt Damon fans would be excited to see him star in a superhero movie regardless of what the role was. In the meantime, however, we're all going to have to sit tight and see how things play out.
Tell us what's wrong with this post? How could we improve it? :)
Let us improve this post!