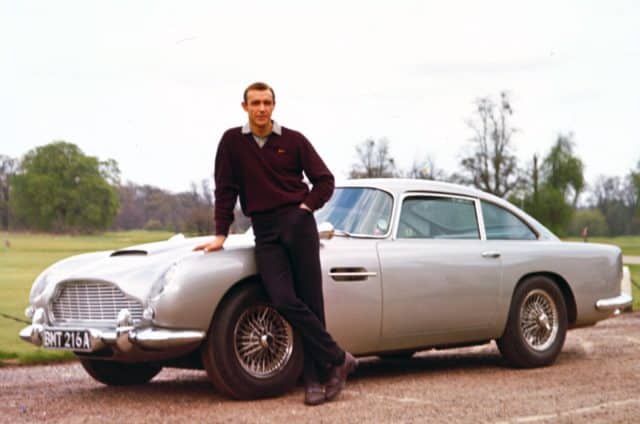 Anthony Horowitz will release his latest book this year. He has written a prequel to the first James Bond book written by Ian Fleming "Casino Royale". This isn't the first James Bond novel by Horowitz. He published "Trigger Mortis" in 2015. Both books draw from unpublished material by Ian Fleming and have been approved by Fleming's Estate and Ian Fleming Publications Ltd. The book will be an exciting look into the origins of James Bond and will help explain how the British secret agent became such an iconic figure.
Here is what we know about "Forever and a Day", Anthony Horowitz's new James Bond Prequel.
Invited by the Ian Fleming Estate
The estate of Ian Fleming invited Anthony Horowitz to write the prequel to the James Bond series written by iconic author Ian Fleming. Fleming's first book was "Casino Royale", written in 1953. Ironically, while most of Fleming's books have been made into hit films, "Casino Royale" was only turned into a movie in 2008 when Daniel Craig made his debut as 007, the suave British secret agent with a "license to kill".
Anthony Horowitz has written another James Bond novel. He wrote 2015's "Trigger Mortis" based on Ian Fleming's unpublished writing. The book that focuses on the world of racing was meant to be turned into a television series but that never happened. It will be interesting to see if "Forever and a Day" will become a film. Both novels were approved by Ian Fleming's estate.
What can we expect
Previews of Anthony Horowitz's "Forever and a Day" are positive. The novel promises thrills from beginning to end. Fergus Fleming, Ian's nephew and the chairman of Ian Fleming Ltd has called the novel "excellent" and a "superb achievement". The book promises to show the origins of the iconic hero and delve into his first mission which would propel James Bond to celebrity. "Forever and a Day" is published by Ian Fleming's original publishing house, Jonathan Cape.
Who is Anthony Horowitz?
Anthony Horowitz is a prolific British author and script writer. The 63 year old is excited to have had the opportunity to write a second James Bond novel and to have had access to some of his idol, Ian Fleming's original unpublished material. Horowitz is especially excited to have the honor of writing the James Bond prequel. It was an exciting journey to create the origins of the man that would become the most celebrated secret agent in fictional history.
Anthony Horowitz has had a productive writing career. The UK author has had forty books published. These include young adult series "The Diamond Brothers", "Alex Rider" and "The Power of Five". He has also written books for adult readers including 2001's "Mindgames" and 2011's Sherlock Holmes novel "The House of Silk". Horowitz has written scripts for popular UK shows including Agatha Christie's "Poirot" and "Midsomer Murders". Horowitz also created and wrote for the television specials "Foyle's War" and "Injustice".
Fans of James Bond will certainly be excited to read Anthony Horowitz's prequel "Forever and a Day". What could be more fun than to explore the thrilling beginnings to the world's most beloved secret agent 007 and find out what made him tick? The book should also attract a whole new generation of James Bond fans. It will be interesting to see the effects of the book and to see if the novel will be turned into the latest James Bond Film. "Casino Royale" wasn't made into a film until 2008, so why not the story that leads up to it?