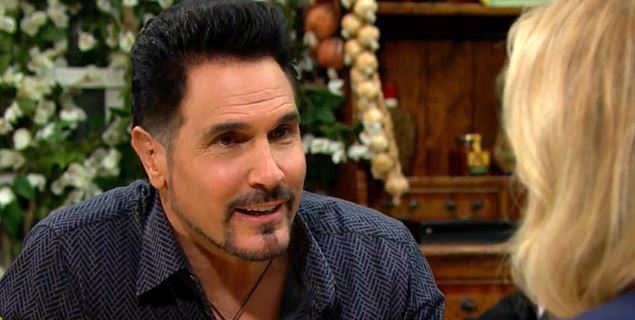 The Bold and the Beautiful fans know that sometimes you don't get much to say or do about the world and the things that do go down in it, but you know that long weekend things and situations like that don't make a big difference. You get some time off work. You get some extra time with your family. You get to spend some extra timing eating and having a good time with the people you love the most. There are gives and takes in this situation, and we get that. For example, we know that you don't get to see your favorite show for four days, but you do get to do some fun stuff. And today, we are going to share with you some behind the scenes secrets.
Eric's Hair
For a long time, the show had to die the hair of actor John McCook, who plays Eric Forrester. They had to do it because they were not in a good place to leave it dark and young-looking. They had to age him, because former Ridge actor Ronn Moss was only 7 years younger than his television father. They made him look younger, and they made his father look older. Over the years, however, it's been easier since he's gone naturally grey over more than 30 years on the show. But for a long time, they had to die his hair grey all the time. We can't think of a woman who would happily take on that role.
Kissing is Staged
Well, we can't say we are surprised by this one. Nothing about being on a set in front of dozens of people when you're in the middle of an intimate scene seems all that romantic, but it's been said that he actors don't really do a lot of real kissing. Anytime they can swing it, they aren't really kissing one another at all. And when they do, they mostly try to keep their kisses a certain way so that they aren't kissing their onscreen spouses or love interests the same way they do their actual spouses in real life. It's all about balance, and they do try to keep things platonic when they can. It works for them, and they are good with that.
They Don't Choose Their Own Clothes
If there is one thing that the show does not allow, it's the characters to choose their own outfits. They are set out down to the smallest detail including the jewelry and stockings characters wear. The only time the actors and actresses are allowed any say in what they wear is if there is a very specific problem with an outfit. For example, if one designer makes clothes with very tight shoulders, an actresses might not be able to move her arms in a scene, and the designers will change her clothing.
The Wardrobe Has A Special Room
Like other sets for daytime soaps, there is an entire warehouse for nothing but clothing and accessories for all the characters. They don't wear the same thing twice, and there is nothing about that we find shocking at all. What we do find shocking is that there is a special room in this warehouse that houses nothing but wedding dresses. On second thought, with as many weddings as we've watched this year along on the Bold and the Beautiful, perhaps this isn't surprising to us, either. They do get married a heck of a lot around here.
The Homes are Kind of Real
Since this show is set in LA, they have to have some pretty gorgeous digs, but did you know that there are a few homes that are the premise of a few sets? The Forrester residence and Taylor's Bel Air mansion were both built to resemble the homes of Lee Phillip and William J. Bell, the creators of the show. And the places where Brooke Logan lived was a living replica of their son and his own estate. That's pretty cool work, if you ask us. When you have a soap opera set modeled after your own home, you know you've made it in life. When you have one for your son, too, you really know you've made it.