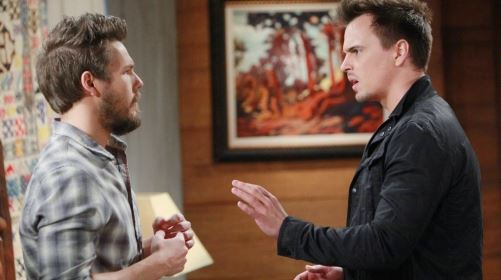 The Bold and the Beautiful fans know that Wyatt and Liam are no strangers to fighting over women. They've been doing it for years, and they will probably do it for years to come. They've been in the same situation with women time and time again. Hope and Liam didn't work so well when Wyatt wanted to be with her. They fought over her and both wanted a shot. And then there was Ivy and her relationship with Wyatt, and that didn't go well either when they all realized how that was going.
And then there was Steffy. Liam's already been married to her once and now he's married to her a second time. But Wyatt was also married to her considering the fact that his mother took the time to kidnap Liam and hold him hostage for a while when she realized that he might come in between her son and the woman he loved.
And now they might be back on the same page when it comes to Hope. Does it matter to no one that they both have other women in their live sand needn't spend all their time fighting over the same one all the time? We really don't think it matters at all, and it's starting to show in a certain matter that these two want the same things in life, and they will pretty much stop at nothing to get those things. And that's a problem for everyone involved in this entire situation.