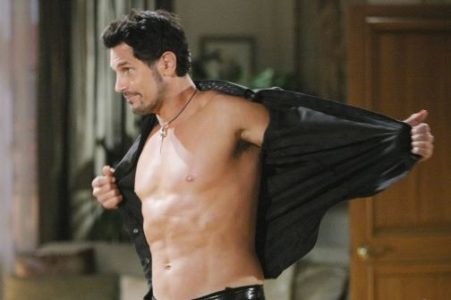 The Bold and the Beautiful fans are not sure what might happen with Bill, but no one cares nearly as much as they do about what might happen to Brooke. She's run straight to her ex to discuss with him what is going on in her marriage, and we all know that is a big no-no. There is nothing good to come of this, and there is nothing good that might happen for anyone when this kind of situation occurs. Will they have some serious issues to face in their real lives? Will they have to figure this out together?
Brooke and Ridge have a long history of being with one another, and this might be their second chance at a second chance. She's confiding in him and she knows he desperately hates her husband. Why would she choose to speak to someone who hates her husband about her marriage? It doesn't make any sense unless she's simply looking for verification that someone is going to make her life a little more entertaining.
Does she want to feel validated and that's why? Does she know he will take her side and she can be as irrational as she'd like and worry about nothing other than getting her feelings out? We don't really know, but we do know there is a chance they might just have a newfound feeling of goodness about all that's going on — and her marriage might be in big trouble.