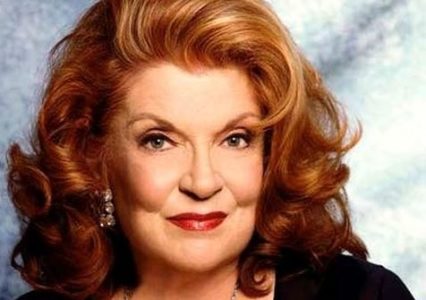 The Bold and the Beautiful spoilers for this week tell us that Shirley Spectra is not a happy woman. She's got more on her plate than she's been willing to discuss, and things are getting a little crazy for her. She's been so happy that her success has finally reached a point where she's happy with it, and she's not someone who cares that it came at the expense of her granddaughters. She's not exactly the kind of woman you want on your team. She's a selfish woman who has no care in the world for hurt, and she's not afraid to hurt anyone she feels is in her way. If she feels the Forrester family is her key to success, then that's how she views life. She has no worries that she's upsetting anyone. She wants what she wants, and that is that.
What we know is that right now she's very upset and screaming at Saul. He's always been on her team, but right now he's taking the brunt of her significant anger. He's not happy about that, but she's mad at Sally. She's going to find out that Sally went to the Forresters to talk to Thomas and it meant spilling all their secrets and telling him what they did. She's not happy, because she knows it could mean an arrest for her. She also knows it might mean their newly stolen and successful line might not be nearly as successful as time goes on. She's not happy about this, and she's going to take it out on Saul. Does this mean she is also going to disown Sally?
We know that she's going to call her a traitor, but it's Saul who is really worried. It seems all he can think about is how he feels about Sally, and he wants to be sure they are able to get their lives in order and be together. He cares for her and doesn't want to see her take the blame for all their evildoing. Is he about to stand up and do something good for her, and will he confess that they all had something to do with the theft? Would he do that for her to prove how he feels, or will he admit that she's in love with Thomas and just let it go at that?