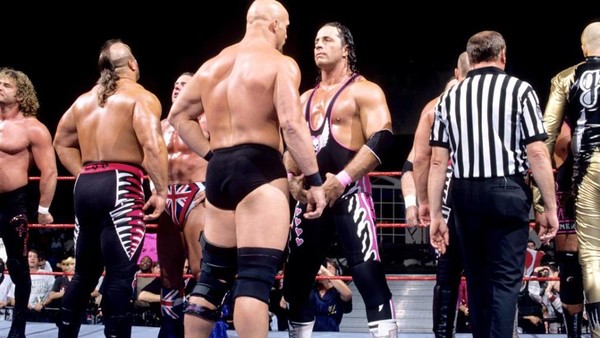 The WWE In Your House pay-per-view (PPV) series, which ran from 1995 to 1999, brought fans lower-priced PPVs to fill the gap between larger events like WrestleMania. With 27 events in total before the name was discontinued, let's take a trip down memory lane and revisit the top 10 best In Your House matches of all time.
10. The Rock vs Ken Shamrock vs Mankind (Steel Cage Match) – Breakdown: In Your House
Late 1998 marked the rise of The Rock, who would become the WWF Champion at Survivor Series. Before that, he participated in a classic Steel Cage match against Ken Shamrock and Mankind, with the winner becoming the number 1 contender for the WWF Championship. This match is a great showcase of The Rock's journey to superstardom.
9. Stone Cold Steve Austin, Cactus Jack, Chainsaw Charlie, and Owen Hart vs Triple H, New Age Outlaws, and Savio Vega – No Way Out Of Texas: In Your House
Just one month before WrestleMania 14, D-Generation X faced off against their WrestleMania opponents in an 8-man tag team match, with the exception of Shawn Michaels. Originally scheduled to participate, HBK was replaced by Savio Vega due to a back injury sustained during a match with The Undertaker at the Royal Rumble.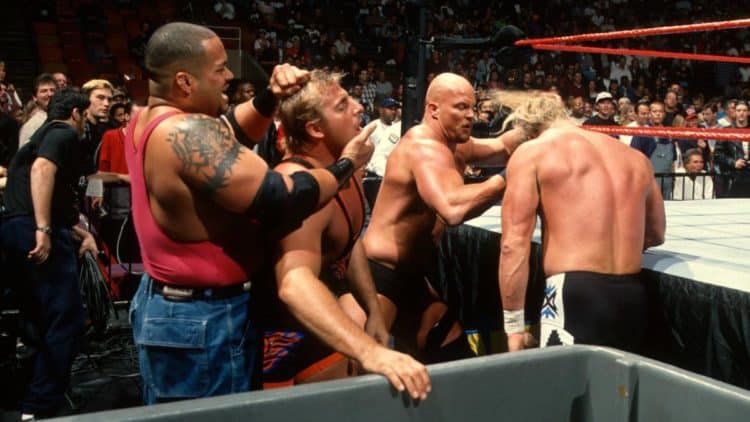 8. Bret Hart vs Diesel (WWE Championship Match) – In Your House 6: Rage In A Cage
Bret Hart's ability to have a great match with anyone is evident in this showdown with Diesel. Taking place just one month before WrestleMania XII, this match set the stage for The Undertaker vs Diesel after 'Taker broke through the ring and dragged Diesel under, presumably to the depths of hell.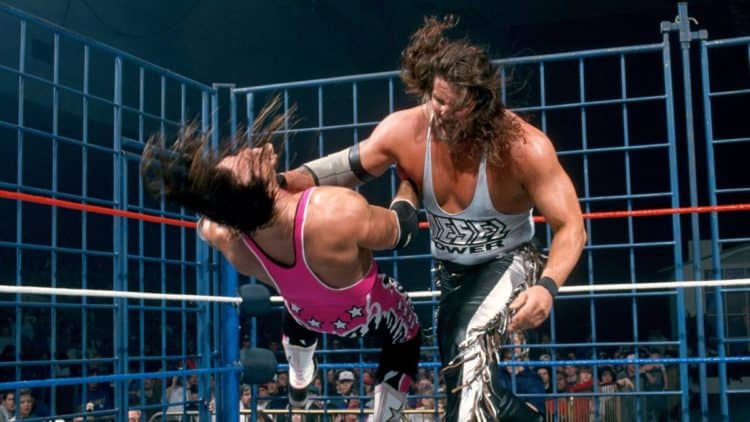 7. The Undertaker vs Kane (Inferno Match) – Unforgiven: In Your House
One month after their first encounter at WrestleMania 14, the brothers faced off again in the first-ever Inferno Match. With the ring surrounded by fire, the match could only end after one Superstar was set ablaze. The Attitude Era was truly wild.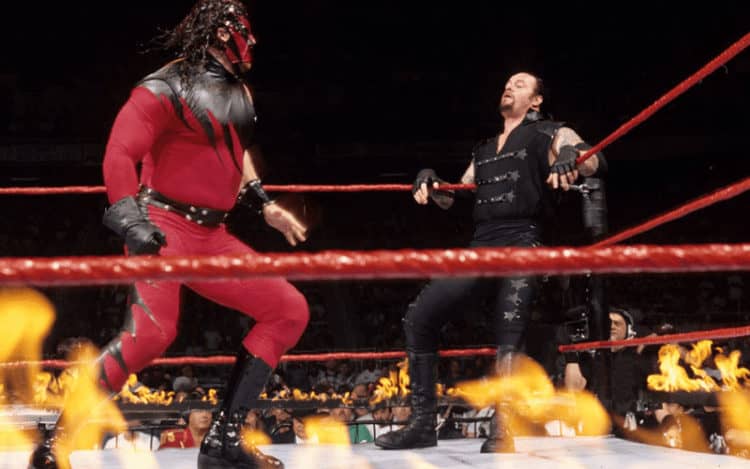 6. The Undertaker vs Mankind (Buried Alive Match) – In Your House 11: Buried Alive
Mankind's primary purpose in WWE was to feud with The Undertaker, which he did for most of 1996. One of the highlights of this rivalry is the Buried Alive Match, where the objective is to bury your opponent in a mound of dirt.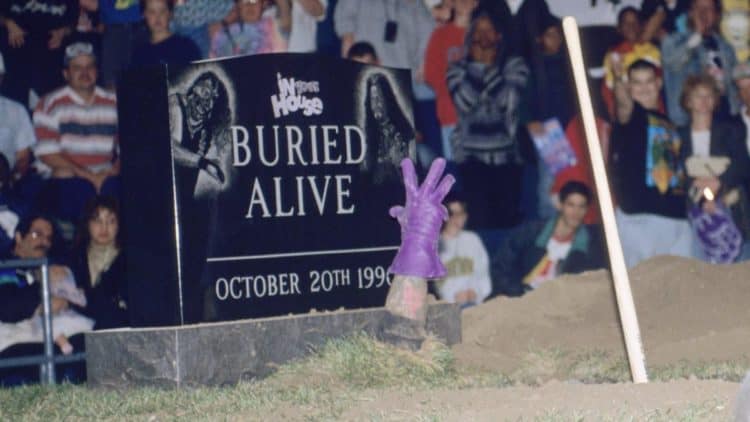 5. The Rock vs Triple H (Intercontinental Championship) – Fully Loaded: In Your House
While their Summerslam 1998 match is perhaps more famous, The Rock vs Triple H at Fully Loaded is still a must-watch. Initially scheduled as a Two-Out-Of-Three-Falls match, it ended in a time limit draw with one win each, setting up their classic Summerslam ladder match.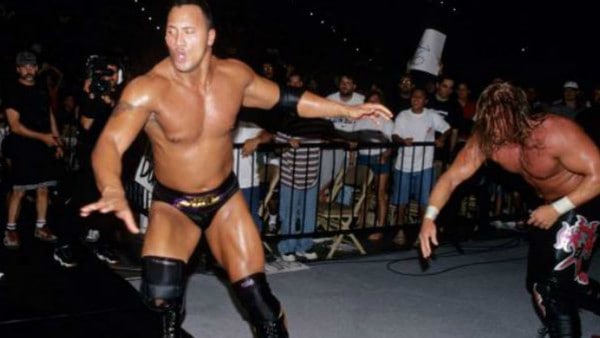 4. Shawn Michaels vs Diesel (WWE Championship Match) – In Your House 7: Good Friends, Better Enemies
Arguably the best match of Diesel's WWF career, the two best friends faced off in Diesel's final televised match before defecting to WCW with Razor Ramon. They would go on to form the NWO with Hulk Hogan, igniting one of the hottest storylines of all time and leading WCW to beat WWF in the ratings for 83 consecutive weeks.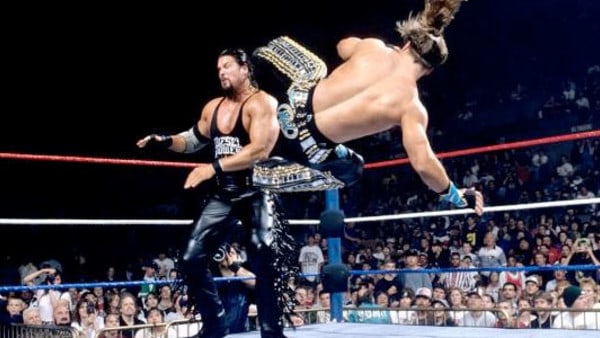 3. Shawn Michaels vs Mankind (WWE Championship Match) – In Your House 10: Mind Games
After years of wrestling in WCW, ECW, and Japan, Mick Foley finally debuted in WWE the day after WrestleMania XII. At In Your House 10: Mind Games, Mankind faced Shawn Michaels for the WWE Championship in a match that seemed unlikely on paper but turned out to be one of the best matches of both Superstars' careers.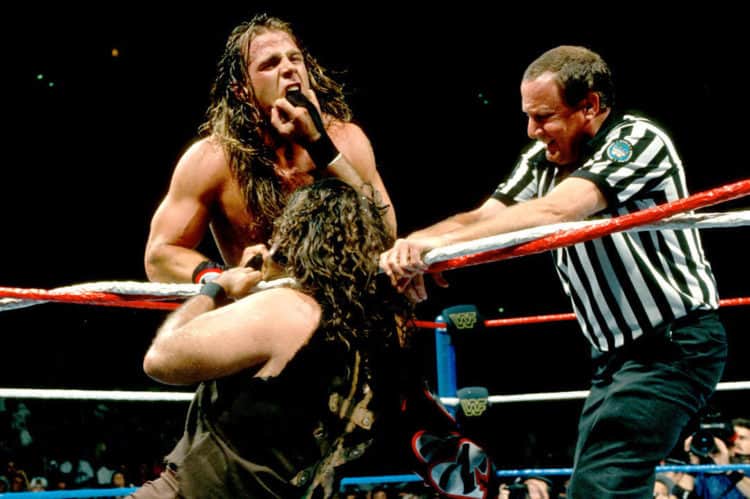 2. The Hart Foundation vs Stone Cold Steve Austin, Ken Shamrock, Goldust, and The Legion Of Doom – In Your House 16: Canadian Stampede
Canadian Stampede took place in The Hart Foundation's hometown of Calgary, creating a unique dynamic where the heel team was cheered. It was always entertaining to see The Hart Foundation's reception vary depending on the country they were competing in. The match itself was a classic, and one of the best you'll ever see. It ended with a feel-good moment as The Hart Foundation celebrated with their family in the ring, including future WWE Superstars Natalya and Tyson Kidd.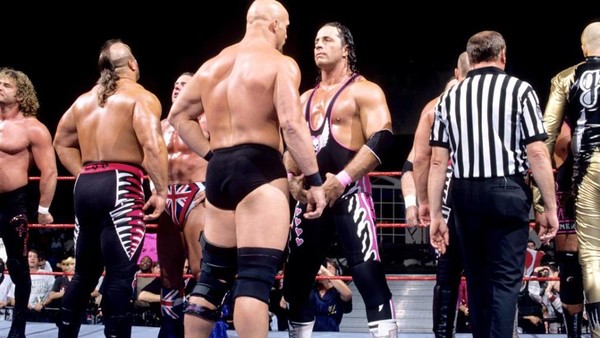 1. Shawn Michaels vs The Undertaker (Hell In A Cell Match) – Badd Blood: In Your House
Shawn Michaels and The Undertaker faced off in the first-ever Hell In A Cell match at Badd Blood: In Your House. While the match's primary purpose was to debut The Undertaker's kayfabe brother Kane, the two Superstars put on one of the best WWE matches of all time. This 30-minute classic saw HBK playing defense for much of the match as he tried to escape The Phenom by any means necessary.
HBK went on to win the match due to Kane's interference, setting up his match against Bret Hart at Survivor Series for the WWF Championship, which infamously ended in the Montreal Screwjob.