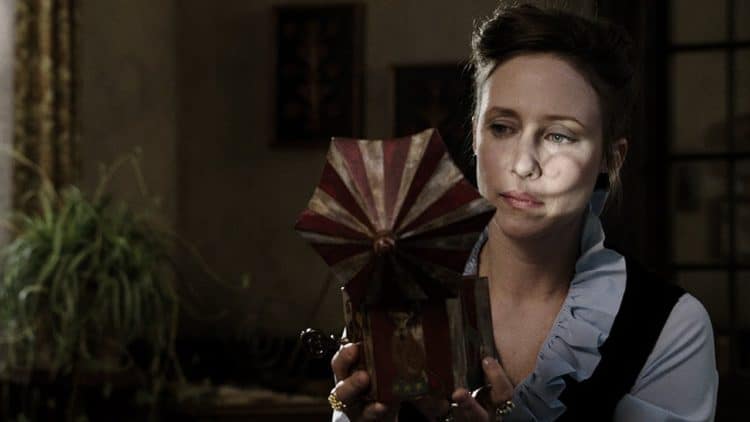 In less than a few weeks, we will be in September, and you know that means the spooky season is around the corner! A considerable part of Halloween is getting the good movies that will scare you straight. With over a million scary films to choose from, it can be an uphill battle deciding what to watch. But not anymore! Here are the 10 of the best Halloween films on Netflix you can check out.
1. His House
His House is a horror movie directed by Remi Weekes, about a South Sudan couple, Bol, and Rial, seeking refuge in Britain. After going through a dangerous journey and losing their daughter, the two are placed in a haunted house in the outskirts of London, where an evil entity haunts them. The 2020 thriller film has many scares and stars Sope Dirisu and Wunmi Mosaku in the leading roles.
2. Fear Street
We couldn't mention Netflix horror films and fail to recommend their 2021 original three-part Fear Street movies based on the YA novels by R.L Stine. The three films, Fear Street 1:1994, Fear Street 2:1978, and Fear Street 3:1666 tell the story of a deadly curse that has haunted the town of Shadyside for close to three centuries. Apart from the typical scares and bloody deaths common from such films, the way the curse's origin is revealed to watchers is something to look out for. The horror trilogy is perfect for a Halloween binge, with each film running for more than 60 minutes.
3. Oxygen
Another sci-fi horror film on our Halloween list is the 2021 film Oxygen. The French film tells the story of Elizabeth Hansen, a woman who wakes up in a cryogenic chamber with little oxygen left. With the help of artificial intelligence, she struggles to escape her deadly fate. The survival film's suspense and the unexpected ending make it a great watch. Its main cast includes Melanie Laurent as Elizabeth, Mathieu Amalric as the AI, and Malik Zidi as Leo.
4. The Ring
Halloween is not the same if you don't re-watch a few horror classics to get in the holiday mood. The Ring is a 2002 horror movie about a reporter, Naomi Watts ( Rachel Keller), who investigates a cursed tape that kills anyone who watches out after seven days. It won a 2003 award for Best Horror Movie, so it is guaranteed to give you an unforgettable experience.
5. We Summon The Darkness
If you are having a scary movie night with your friends for this year's Halloween, then We Summon the Darkness is an excellent frightening flick to check out. The 2019 horror is about three friends, Alexandra Daddario as Alexis, Maddie Hasson as Val, and Amy Forsyth as Bev. They meet three other young men and go to an empty mansion. Unknown to them, they befriended crazy serial killers who are eager to sacrifice them.
6. I Am The Pretty Thing That Lives In The House
The 2016 horror film is about a retired horror author, Iris Blum, played by Paula Prentiss, and her live-in nurse Lily played by Ruth Wilson, hired to take care of her in Massachusetts. She is unaware that the house is haunted by a ghost from Iris' past who torments them both. It is a simple yet intriguing film that will have you sleeping with the lights on for a few nights.
7. Army of the Dead
The 2021 horror-action film Army of the Dead is about a group of mercenaries who go on a dangerous mission in the middle of a zombie disaster. The Zack Snyder film has well-choreographed action sequences, comedy, and scary zombies who are ready to eat you alive. The film is led by a great cast, including former WWE fighters. The fighters were cast as Scott Ward, played by David Bautista, Kate Ward, played by Ella Purnell, Marianne Peters, played by Tig Notaro, Vanderohe, played by Omari Hardwick, and Maria Cruz played by Ana de la Reguera.
8. Deep Blue Sea
Deep Blue Sea is a 1999 thriller movie that has been a Halloween favorite for movie watchers over the years. It is a sci-fi film about genetically modified sharks that wreak absolute havoc in the underwater facility where they were being held for testing. If you loved Jaws, this film would fill the need for another thriller shark movie. The studded star cast makes the film more enjoyable, with Saffron Burrows, LL Cool J, Samuel L. Jackson, and Thomas Jane in the lead roles.
9. The Conjuring 1 & 2
It's not Halloween if you don't watch one or two great horror films. Netflix knows this fact and has added The Conjuring 1 and 2 to its platform. The Conjuring 1 film tells the story of the Perron family that moves into a haunted house on Rhodes Island. After a few scary encounters with the ghosts in the house, they seek the help of demonologists Lorraine ( Vera Farmiga) and Ed Warren (Patrick Wilson) to save them. The 2013 movie's sequel released three years later, The Conjuring 2, is also on Netflix. In this installment, The Warrens travel to the UK to save Hodgson's family. The family is experiencing paranormal events in their house. The two films will keep you at the edge of your seat from start to finish.
10. #Alive
Is it Halloween if you don't watch a few Zombie films? #Alive is a Korean thriller with all the tropes of an exciting zombie movie filled with scares and flesh-eating people familiar with this horror genre. #Alive stars Yoo Ah-in as Oh Joon-woo as the last man in a world full of zombies and Park Shin Hye as Kim Yoo-bin. If you love zombie apocalypse-type films, this is a fun and scary movie that is an excellent pick.