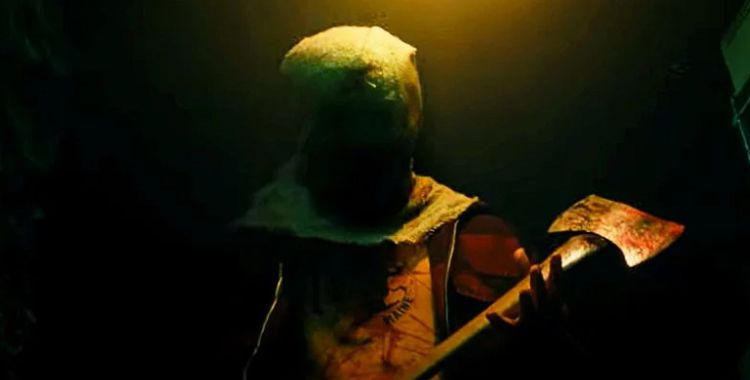 There's always a chance that a Fear Street TV series could emerge after the trilogy is over and done with, but there are certain caveats that need to be recognized in order to push this idea with any certainty. It's likely that Netflix might have already thought about this since there's no doubt that the idea of a series has come up at least once or a dozen times already. But one thing to think about is that deviating from the main idea that created this trilogy and using it as a comprehensive title to push an anthology might not be the best idea since this has been done before and it ended up falling apart eventually with Friday the 13th and Nightmare on Elm Street. Both slasher flicks attempted to go forward with their own series and they folded pretty quickly. Tales from the Crypt and Tales from the Darkside are better examples of great anthologies, and if Fear Street could be given a better title to fit the bill then it might work. There's nothing to say that people don't want to see what R.L. Stine has left to offer with his other stories, but listing them all under the name of the current trilogy doesn't sound like a great idea.
Campy, corny slasher horror is definitely back in a way that people have come to enjoy for a while now, and it doesn't show any signs of slowing down, which is kind of nice since, like many things, it's a nostalgic look at something that people have been enjoying for a while, with its own twists and turns. It's very likely that Fear Street could work as an anthology, so long as the stories either connected in some vague way or were completely independent of one another. If there was too strong of a connection between every story it feels as likely that it should be a running series, not an anthology, or perhaps another series of movies.
The possibility of seeing this series as a little more than a runaway train of ideas is pretty great since even with R.L. Stine's reputation it's fair to say that Netflix might very well take this and run with it in a way that would be cut short after one or two seasons. Right now Netflix's track record for holding onto shows isn't as great as it could be since the streaming giant has let go of numerous shows that many people would have loved to see continued for several seasons more. That's one downside of mentioning Fear Street as a series, as nothing is guaranteed right now, and everything is a possible liability if one is being honest. It sounds like a lot of doom and gloom, doesn't it? The truth is that Netflix is still the streaming giant it is because it's understood that certain risks have to be taken when it comes to taking on and letting go of certain properties, and while some fans get it, others might not. Even those that do aren't always on board with the idea to let a show slip away simply because it's becoming too expensive, or whatever excuse Netflix wants to give today.
But the truth of it is that the streaming giant is being directed by those that are paying careful attention to what is needed, and what can be released without as much risk. The thing about horror is that it's great when it's in movie form and the rare series that can be adaptable and versatile to make things work. American Horror Story has stuck around for a couple of reasons since it's used as a comparison by so many. One is that AHS is simply a well-crafted show, and utilizes actors that are just as versatile and can operate as different characters in different stories that belong to the same world. The second reason tacks onto the first by going further to say that each story is separate even if they exist in the same universe. They might overlap and the characters might interact with one another from time to time, but the understanding is that they're still independent stories that happen to be happening in the same location. They're separate, but able to mingle with one another.
Fear Street could do this if the stories were far enough apart that they could operate apart from one another with a vague connection, or connections, that might draw them together at one point. Netflix has already deviated from Stine's work in this trilogy, so it wouldn't be too big of a deal to do so again while using Stine's work as the basis for the stories to come. That way Stine's storytelling talents are still on display, and Netflix has a convincing series that could last for at least a season or two.