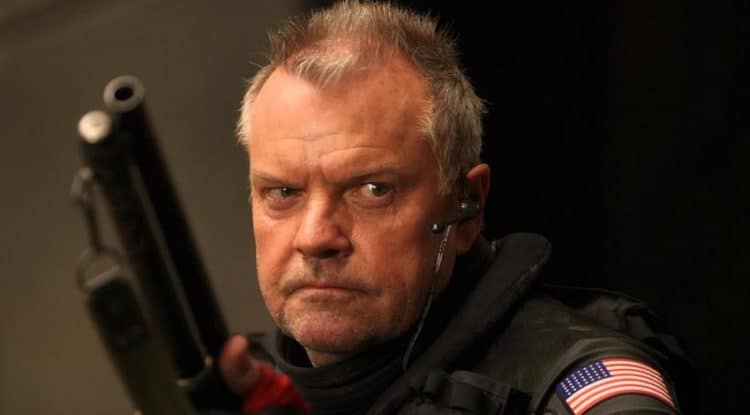 It's amazing how overlooked some actors are when their accomplishments in the business easily outstrip a lot of other, more well-known actors who have gotten by on looks and a few big roles, but it's also kind of comforting that such people are still there. Peter Jason, born Peter Edward Ostling, has been in the business for decades now and has taken on so many roles that it's hard to put them all into a single article without rambling on and on. But the fact is that Peter has been the kind of guy who wasn't bothered by working from the bottom since his time with Orson Welles saw him as a boom operator, a prop man, and even a cook at one point, as well as taking up the role of an actor. Obviously, he's been a man of many talents in his career at this point, and he's not even close to being done since he has several projects that are still in the works at this time. There's no question that he's dedicated to his work, and is ready and willing to keep going even during the pandemic. It's likely that he's taking precautions just as much as anyone else, but as one might guess, even actors have to work for their paychecks, and Peter is doing what he can to keep things moving ahead even as he continues to foster the B-movie career he's kept up for years now.
To be fair he's been involved in a number of bigger movies, but the prospect of being able to descend just a bit into B and indie movies is something that a lot of actors have seen as valuable over the years since it might not always afford them the same level of fame, but it does keep them working. Plus, in some cases, this can keep the newshounds off of their back a bit more considering that they can work, do what they love, and not be bothered about it so often. There are still interviews, fans, and the paparazzi to deal with at some points, but with folks such as Peter, it's likely that he doesn't get hounded too much since if a person doesn't remember your name it's likely that they're not looking for you that much. There's no insult in it, and to be realistic it might be nice for Peter to be able to complete a role and head home when filming is wrapped to enjoy his time making furniture as he appears to enjoy doing while planning out his next role and how he'll go about it. To be certain, it sounds as though there's a lot more freedom in that type of life than one might have if they were a big-time celebrity.
Sometimes it really appears that it's best to be a celebrity and not be as well-known than to be someone whose name manages to gain them a great deal of attention. To be realistic the fact that people don't know always remember his name hasn't hurt his career any since just looking at his list of credits makes it obvious that he's never had much trouble in getting a gig and that it's possible that he gets his fair share of phone calls asking him to be a part of this or that project. It's likely that he has to audition just like everyone else, but after so long one would almost think that he has it down to a science and, if he does get the scripts before he walks into an audition, he knows how he'll approach it. With each new project, there's a new challenge to be sure, but at the same time, there are likely many aspects of the job that still come fairly easy to Peter after so long. It's kind of like a writer sitting down to a new project every so often, they know the process, the methods, and techniques that work best for each project, and they do what is necessary to make it work and to bring that project to fruition. There are a lot of differences when it comes to acting obviously, but the general idea is that Peter probably walks into an audition with a few preconceived notions that will serve him well since he's been there and done that so often that picking up on various cues should be kind of easy considering that he's done it before.
On one hand, not being known by name is kind of a pain in the backside, or it might appear that way, but on the other hand, it does feel as though it might afford a person a bit of anonymity that can go a long way towards granting them peace of mind that other celebrities just don't have.