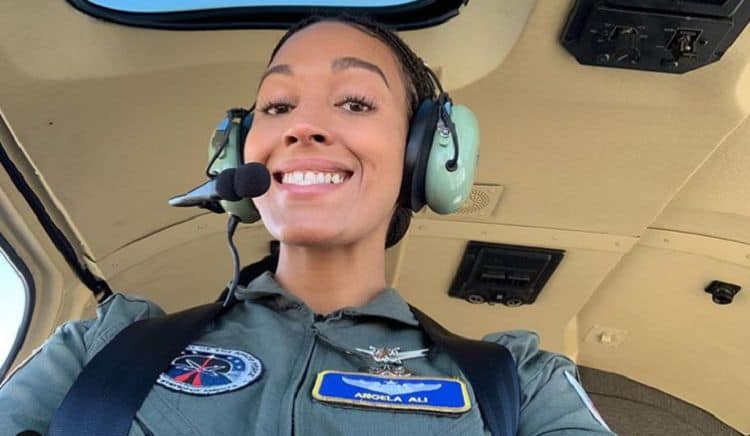 If there's one word that could accurately describe Tawny Newsome, it's hilarious. As a stand-up comedian, Tawny has made countless people laugh for over a decade. On top of being a comedian, Tawny is also a talented actress who has appeared on shows like Superstore and Brockmire. She is best-known for her role in the show Bajillion Dollar Propertie$ which she appeared in from 2016 to 2019. Although the last few years of her career have been incredibly busy, she's got even more in store for the future. Keep reading for 10 things you didn't know about Tawny Newsome.
1. She Started Acting In Elementary School
Tawny got her start in acting at a very early age. Her first gig may not have been a professional one, but it was memorable none the less. Tawny says her debut role "was playing a dancing piece of laundry in elementary school. We were doing Cinderella, and all the kids who didn't have an actual part in the show got shuffled into this big chorus number, which, as I remember, was just called "The Laundry Dance."
2. She Has A Role In The Upcoming Star Trek Series
If you haven't heard of Tawny Newsome yet, that'll definitely be changing shortly. Tawny will be playing Ensign Mariner in the series Star Trek: Lower Decks. The show is currently in pre-production and is expected to be released some time this year (2020).
3. She Loves To Get Out Of L.A.
Tawny loves living in Los Angeles, but she still likes getting out of the city whenever she can. She is an avid traveler and prefers to travel by herself and enjoys sharing tips on how others can do the same. In her travels, Tawny has gotten to visit lots of cool places including Japan, Iceland, France, and Panama.
4. She's From Northern California
Tawny is a California girl at heart. She was born and raised in northern California where she grew up in a small ranch. In 2001, she relocated to Chicago where she attended college and lived for 15 years. After leaving Chicago, she moved to Los Angeles and began to pursue her career in entertainment.
5. She Makes Music
Tawny is a true entertainer through and through. On top of her work as an actress and a comedian, she is also a musician. However, she likes to keep her music and acting separate. She first entered the music scene in Chicago where she joined a local band. She is currently a member of the band, Four Lost Souls.
6. She Wants To Have Her Own Show
Even though she's enjoying all of the things she's experiencing right now, she's also looking towards the future. Eventually, she wants to play a role that really fits her, and the only way for her to do that may be for her to create the role herself. Down the line, Tawny says that she wants to run her own show. She says she's already working with her writing partner to come up with ideas.
7. She's A Very Decisive Person
In order to have a successful career in the entertainment industry, you really have to be committed to doing what ever it takes, and that's exactly what Tawny did. In an interview with Black Girl Nerds, she said that she is "a very decisive person, so in college, I pretty much said, "I chose this, my parents are supportive, I'm doing it." I'm a follow-through person and I'm following this through until it doesn't make sense anymore."
8. She Co-Hosts A Podcast
If you're a fan of Tawny Newsome's work, you've probably noticed that there's no shortage of top-notch content. In 2018, Tawny became the co-host of a podcast called, Yo, Is This Racist? On the show, Tawny and the other hosts, "help people figure out if the obviously racist things in their lives are… racist!"
9. She Grew Up Riding Horses
Growing up on a farm means that Tawny spent a lot of time around horses. She rode horses for years. competed in some shows as a child. Although her horse riding days are behind her now, she still loves to be outside and connect with nature.
10. She's Married
Tawny likes to keep most of the details of her person life out of the public eye, but she has shared that she's happily married to a man named Nate. He also shares his wife's love for the outdoors and the couple enjoys going on hikes and other adventures together.
Tell us what's wrong with this post? How could we improve it? :)
Let us improve this post!