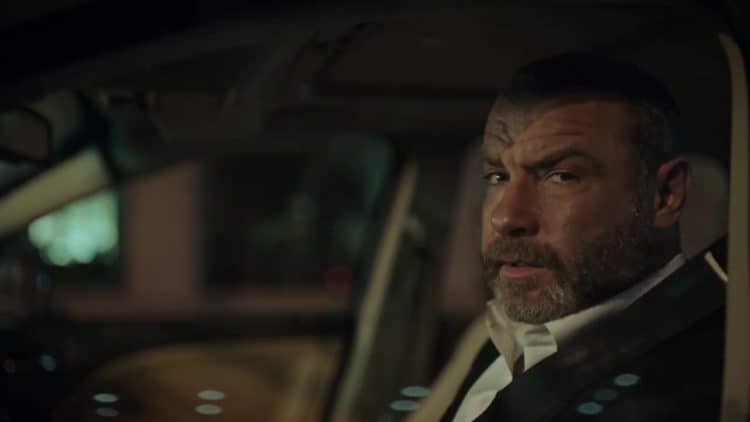 Commercials can provide actors with lots of great opportunities and they've been the perfect place for lots of professional actors to start their careers. At the same time, however, it's someone rare to see established TV and/or film actors jump back into the world of commercials. Needless to say, lots of people were surprised when Liev Schreiber popped up in a commercial for Mattress Firm. Even if you don't know him by name, there's a very good chance you've seen Liev on your screen several times throughout the years. Liev has been working in the industry since the early 1990s, and he's built a very impressive resume. So, how did he end up going from playing Ray Donovan to advocating for better sleep? Keep reading to learn more about why Liev Schreiber is in commercials for Mattress Firm.
Liev Schreiber's Background
Liev Schreiber, whose first name is actually Isaac, was born in California. Both of his parents were interested in the arts with his mother being a painter and his father had done some acting. Unfortunately, Liev probably wasn't able to think about the arts during the early part of his childhood due to a somewhat turbulent upbringing. When he was younger, his mother spent time in and out of the hospital due to an alleged bad reaction to LSD. Eventually, her mother decided to leave Liev's father. In turn, he hired a private investigator to hunt the pair down. Liev and his mother were eventually found and an intense custody battle ensued.
Although Liev's mother received custody of them, they weren't in the best financial situation. He spent much of his youth without basic things such as electricity and hot water. When he was around nine years old, his mother enrolled him in dance lessons, and it didn't take long for him to fall in love with performing. He eventually discovered an interest in acting as well. By the time Liev was in high school, he knew that performing was something he wanted to take seriously. He studied acting in undergrad and went on to earn a master's degree from the Yale University School of Drama. He spent the early days of his career in theater, and he made his first on-screen appearance in 1994 in a TV movie called Janek: The Silent Betrayal. Although his first several on-screen roles were small, he was able to find steady work.
He now has 90 on-screen credits to his name and he is best known for his role in the show Ray Donovan and the movie X-Men Origins: Wolverine. Now, he can also add Mattress Firm commercials to the list.
How Did Liev End Up Working With Mattress Firm?
Unfortunately, we weren't able to find any specific information on how the Liev Schreiber and Mattress Firm collaboration came to be, but it appears that it was simply something Liev was passionate about. During an interview with the Associated Press, Schreiber shared that having a comfortable mattress is very important to him because he lives a very busy lifestyle. On top of that, he does some of his best thinking at night while he's in bed, so having a soft place to lay is a must.
According to Adage, Liev said, "When I read the 'Junk Sleep' scripts, I literally laughed out loud. The other highlight for me is that it brings awareness to an issue very close to my heart. Lack of sleep! Hopefully, this campaign serves as a wake-up call for the millions of workaholics, night-owls and over-thinkers who are deprioritizing sleep. The message is pretty simple: it's difficult to live a healthy life if you aren't sleeping well." Plus, we all know that money talks in the entertainment industry, so we're guessing Liev also signed a pretty sweet deal.
What's Next For Liev Schreiber?
We know that Mattress Firm's junk sleep campaign will have several different ads, but it's unclear how many Liev will be a part of. For those who were wondering, commercials aren't the only thing on his agenda, though. He's also been working on a Ray Donovan movie that will be released on Showtime. The movie will be his first major project in the last few years, so his fans are excited to see him back in one of his biggest roles. While talking to the Associated Press, he shared that the movie may or may not be the end for the character. He's also been working on a movie called Across the River and Into the Trees which is based on the Ernest Hemingway novel of the same name. However, there is no information on when this project will be released.
Tell us what's wrong with this post? How could we improve it? :)
Let us improve this post!